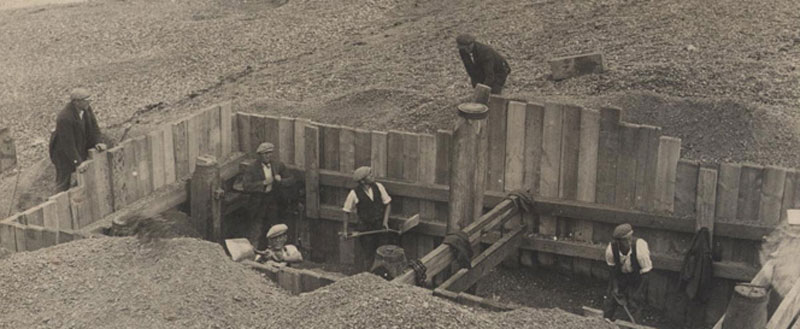 An historic reputation built on firm foundations
The Mackley business was established in Shoreham By Sea in 1927 by John Thomas Mackley (below) after he had gained considerable design and contracting experience in London, South Wales and Southampton, and served as a Royal Engineer Staff Officer during World War 1 in France and Salonika.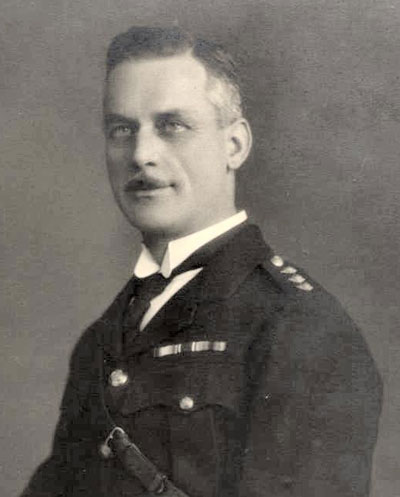 In 1931 the company was registered under the Companies Act and became known as J T Mackley & Co Ltd – Supervising Engineers and Contractors.
Between 1927 and 1940 the company became acknowledged in Southern England as a pioneer and specialist in interlocking steel-piled construction for wharves and cofferdams, and sixteen wharves were built at Shoreham Harbour, which represented 60% of all available wharfage. During this period the firm branched out to general civil engineering work including water and sewage works construction, all with emphasis on technically challenging projects, just as it is today.
During the wartime period of 1940 -1945 the company was employed principally on essential defence works and bomb damage. The conversion of numerous Thames barges into small landing craft was undertaken at Shoreham and Poole Harbours. The barges were fitted with engines, steering and landing ramps and were used initially for the Dieppe Raid of 1941 and the D-Day Landings.
In the post-war years as both steel became more available, and the labour shortages subsided, J T Mackley & Co Ltd was able to carry out construction of deep water wharves and re-face old wharves to facilitate deeper dredged levels.
In the 1950s the company's founder handed down the day to day management of the firm to his eldest son J R (Jack) Mackley who took day to day control of the firm. His younger brother F R (Frank) Mackley was appointed Director of Engineering and Development under the guidance initially of his father. In 1979 Jack Mackley stood down as Managing Director and his son John took up the role, the third generation of the Mackley family to head up the business. John stayed in this role until 2003 when Tony Camilleri was appointed Managing Director – the first non-Mackley at the helm. Like his father and grandfather before him, John remained in an active role as Chairman for a number of years, and in John's case, until 2014 when the company was sold.
J T Mackley & Co Ltd is now a member of the Van Oord Group of Companies and continues to provide innovative solutions, quality and expertise in niche construction markets.
---
J T Mackley & Co Ltd takes pride in its history of innovative landmarks
1957
The 'Mackley Monster' was conceived, a special transitional piling rig for the construction of a 1.4m diameter sea outfall pipe, which extended 600 metres out to sea. This rig built its own gantry structure and drove the pipe support trestles by a patented air/water piling system.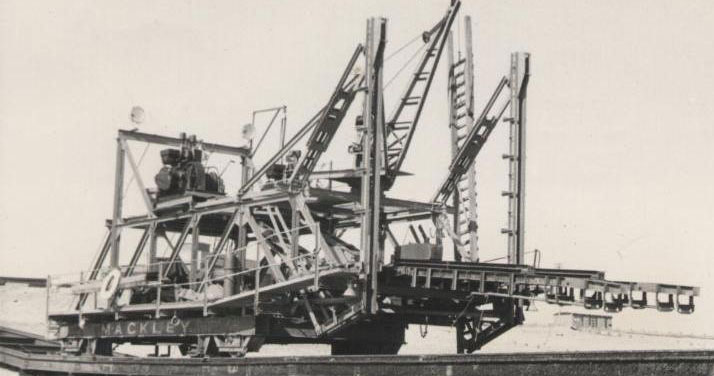 ---
1960
Mackley can still claim to be the first in the world to design and construct a sea outfall pipe made of uPVC plastic. This utilised special concrete saddle anchorages over a length of 0.8km.
---
1967
Mackley followed this up with the first large bore pipe which was nearly one mile in length.
---
1970
The design and construction of a special hover platform was carried out, initially as an experiment to carry out works on marsh lands and marine environments; this was the pre-runner for various platforms which were subsequently constructed.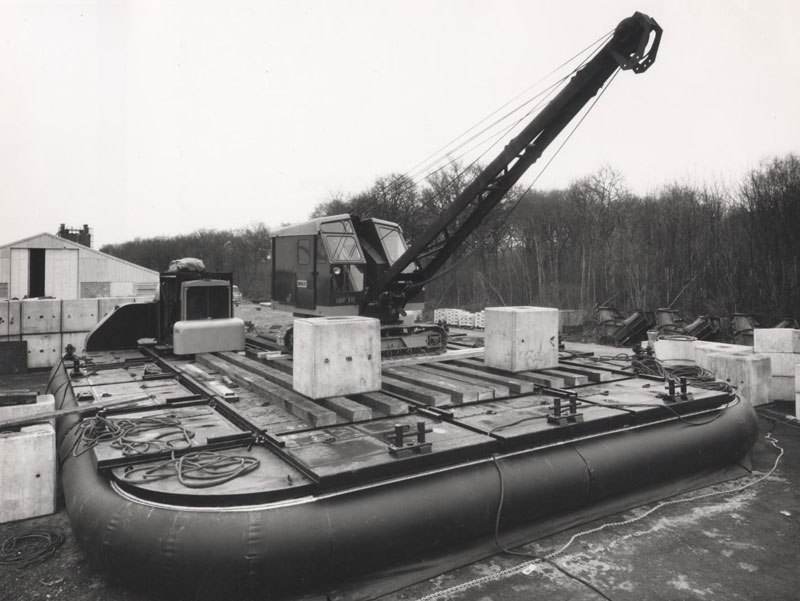 ---
1975
The largest hover transporter in the world was constructed to carry gas plant assemblies from Abu Dhabi to Das Island in the Middle East. Other air cushion developments have included the crossing of the Yukon River in Alaska for carrying materials for the Trans American Pipeline, and construction of a hover cutter suction dredger.
---
Mackley's innovative record also includes the development of steel silos for clinker storage constructed from straight web steel piles. Silos of up to 28 metres in height were built throughout the UK and as far afield as New Zealand.
Mackley also imported the first Larssen steel sheet piles into the UK and pioneered their use. The first structure built using the piles was the North Wish Wharf at Aldrington Basin, Shoreham Harbour prior to WWII.
---
Heading into the 21st century...
During the 1980's the size of projects undertaken by Mackley began to get larger and more complex. The firm carried out the reconstruction of the river wall at Arun Parade, Littlehampton, and associated steel piling, which was a quite formidable and interesting job. Following this, Mackley designed and constructed crane beams to support a container crane at Newhaven, where 150 feet long piles had to be driven. These piles had to be placed in pre-bored holes for the first 50 feet to take any earth pressures due to driving off the old wharf structures of the North Quay, an area which had been constantly on the move.
Over the following years progress was steady, with Mackley becoming extensively involved with coastal protection works and flood alleviation schemes, all of which were of an intricate and important nature. The Eastbourne coast protection between 1995 and 1998 is just one example. 
During 1996, the company acquired Dudley-Barnes Marine Ltd, marine contractors, which became a full subsidiary of Mackley in a bid to increase involvement in marine works. In 2002, Dudley-Barnes Marine was fully absorbed into Mackley.
During this same period the industrial estate at Small Dole expanded and an extension to Head Office was built at Bankside House during 1998 to accommodate the necessary increase in staff.
Major works were carried out in 2000 to Harveys Brewery at Lewes, which involved reconstructing the river wall which was heightened due to the severe flooding caused by the River Ouse in 1999.
During 1999, Mackley was awarded its first PFI contract for coastal protection works at Pevensey (below), covering a period of 25 years, via a team involving Westminster Dredging.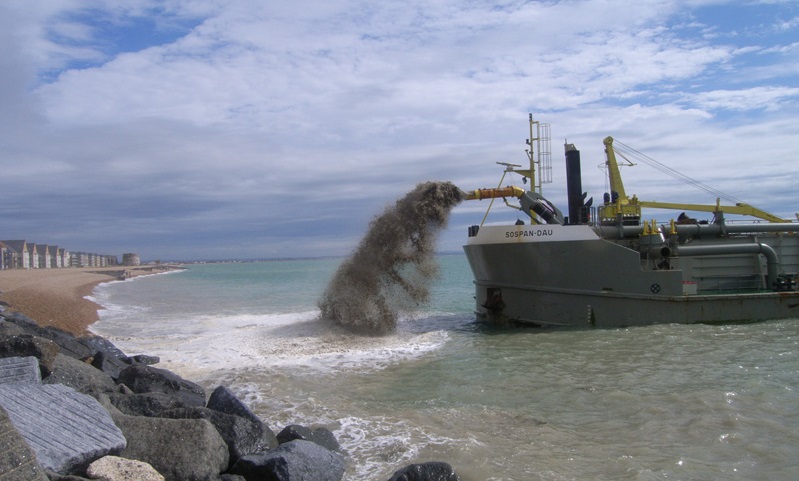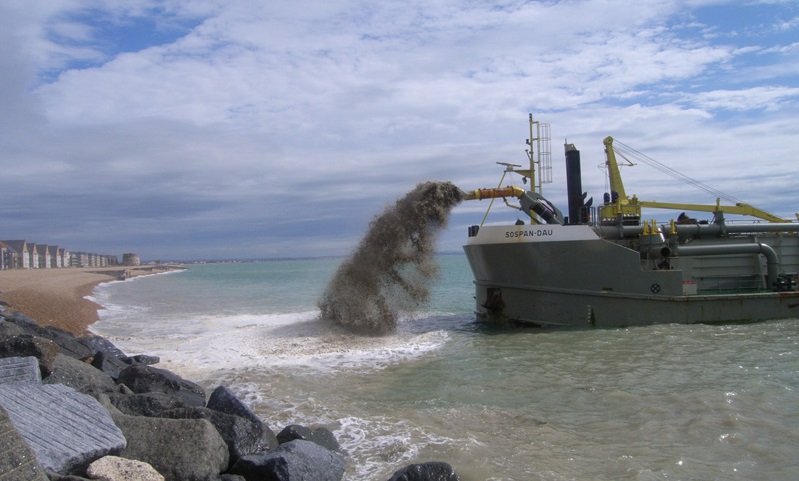 The Framework
In 2001, Mackley pre-qualified for a five-year Framework contract with the Environment Agency. The bidding process was in three stages with more than 140 contractors applying. Unfortunately, we were not selected for the final bidding stage.
However, Van Oord, who had progressed to the third and final stage approached Mackley and T J Brent (another contractor) to see if they would be willing to act as joint venture partners and form Team Van Oord. An agreement was reached and Mackley worked with Van Oord through the final bidding process and interviews.
Team Van Oord was awarded the Framework in March 2002, along with six other contractors. This strategic partnership enabled the company to make long term investment plans in terms of plant and equipment purchases and staff. Although slow to get off the ground, Mackley secured several coastal jobs in its own right, and larger schemes working in partnership with other team members.
The initial Framework was to end in March 2007 and bidding for the second tranche of work commenced in February 2006, with final negotiations completed a year later. Team Van Oord successfully renewed its Framework Agreement with the Environment Agency for another four years. 
---
Working in partnership
Van Oord UK
In June 2014 Mackley was acquired by Van Oord UK Ltd. Van Oord operates around the world in more than 50 countries as a leading contractor for dredging, marine engineering and offshore energy projects (oil, gas and wind), offering innovative solutions to marine challenges.
With this acquisition Mackley has secured its future and benefits the backing of an international company with a turnover in excess of £1.5 billion, enabling us to embark on a solid growth strategy.
Team Van Oord
Team Van Oord (TVO) is now a Joint Venture partnership between Van Oord, Kier Group, Mackley Construction and Royal HaskoningDHV.
TVO is one of 12 companies listed on the Environment Agency's four-year Water & Environment Management Framework.
The Environment Agency plans to invest £2.5bn over the coming years to reduce flood risk nationally and secure wider environmental and social benefits.
The new framework will run from 2013 to 2017 and is divided into four lots: Lot 1 modelling mapping and data; Lot 2 environmental services; Lot 3 engineering and related services; and Lot 4 asset delivery.
TVO has been selected for Lot 4 – asset delivery, which is expected to account for around 75% of the Environment Agency's capital programme which encompasses consulting, design and construction services undertaken either separately or as design-and-build projects.
TVO is one of six asset delivery partners who will work to primarily serve the Environment Agency's flood and coastal erosion risk management function.
---
Recent projects
Over recent years, Mackley has been involved in a number of high-profile, award-laden, projects. Some of which, including the £28m Medmerry Managed Realignment Scheme (below) and the £20m Broomhill Sands Coastal Defence Scheme were carried out working as part of Team Van Oord, on behalf of the Environment Agency.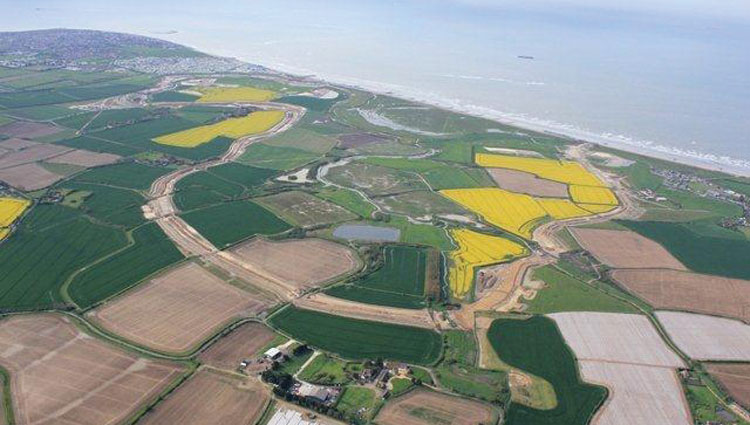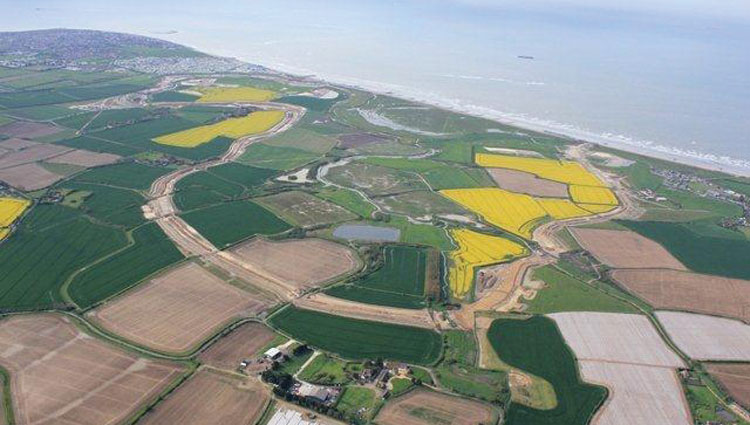 Completed in November 2013, the multi-award winning Medmerry Managed Realignment Scheme, at Selsey in West Sussex, included the largest realignment of open coast in the UK.
The project at Broomhill extended along approximately 2.4km of coastline near Camber, East Sussex, and set out to improve the standard of sea defence with a concrete wave wall and rock revetment.
Mackley was also the principal contractor for the now iconic British Airways i360. At 162 metres high, and with an observation pod rising to 138 metres, British Airways i360 is the tallest observation tower outside London, offering a new perspective on the fun loving seaside city of Brighton.
---