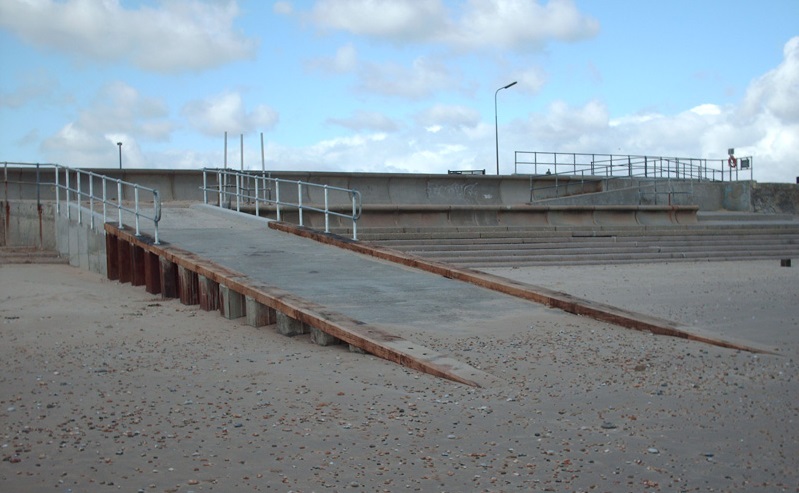 Protection for Dymchurch and surrounding Romney Marsh
This £25 million project involved Mackley undertaking extensive works to provide flood protection to Dymchurch and the surrounding Romney Marsh.  Completed over three years from March 2006 to March 2008 along a 2.3km stretch of coast between High Knocke and Dymchurch Redoubt frontage, works included:
Construction of a rock armour toe and apron revetment – undertaken by Van Oord (UK) Ltd
A new reinforced concrete wave-return seawall – undertaken by Mackley
Beach egress walkways – undertaken by Mackley
Two sea outfalls – undertaken by Mackley
In year 1 works comprised of the reinforced concrete seawall and the majority of rock placement along the toe and lower apron.
In year 2 work comprised of a concrete haul road being built for plant access to the lower promenade followed by rock placement and concrete seawall on that frontage.
Year 3 saw the placement / fixing of egress steps and ramps in the form of pre-cast concrete units, the pouring of new concrete promenade slabs, the final rock placement and outfall works, as well as hard landscaping.
Environmental protection was an important part of this project and included reptile and marine mammal monitoring.  In year three, Team Van Oord won a silver award in the Considerate Contractors scheme.