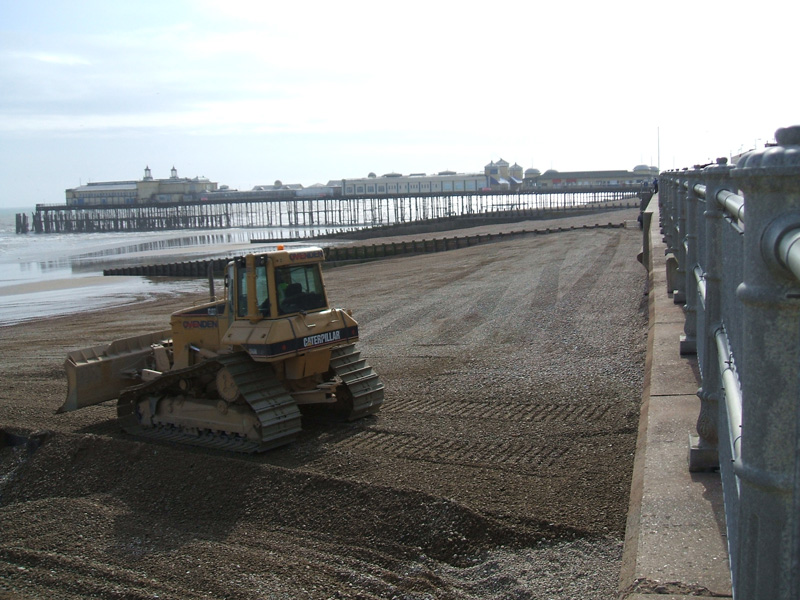 Beach re-charge and groyne improvement
This project took place to the East of Hastings Pier.
The project involved removing planks from one groyne and adding them plus extra planks to another groyne.
It also involved building a short rock groyne. This was built using rock that was delivered by barge onto the beach.
Finally, there was some shingle recharge to finish.
The second part of the contract was to repair an existing concrete terminal groyne at Rock A Nore.
This involved drilling and fixing re-inforcement starter bars to the sides and top of the structure and then fixing reinforcement cages to them, shuttering and pouring concrete.