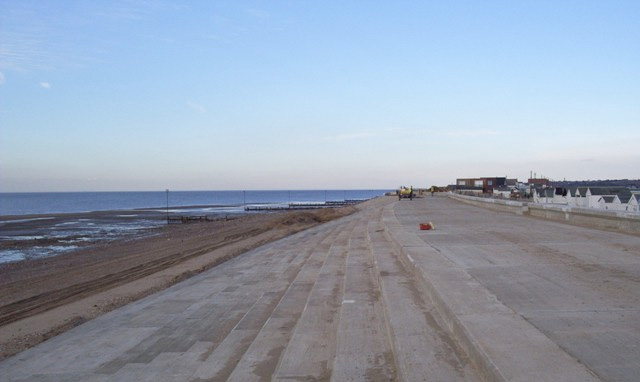 Norfolk Coastal Protection
As part of the Environment Agency's National Contractor Framework, Mackley worked as part of Team Van Oord on this Norfolk coast protection project.
Heacham North Beach in Norfolk required construction of a stepped reinforced concrete revetment over the eroded existing one.
Work was progressed by installing the sheet piled toe protection and advancing with the lower levels. The upper level of the revetment followed on.
Up to six sets of steel shutters were used to optimise progress. The project was completed with a concrete promenade and splash wall.