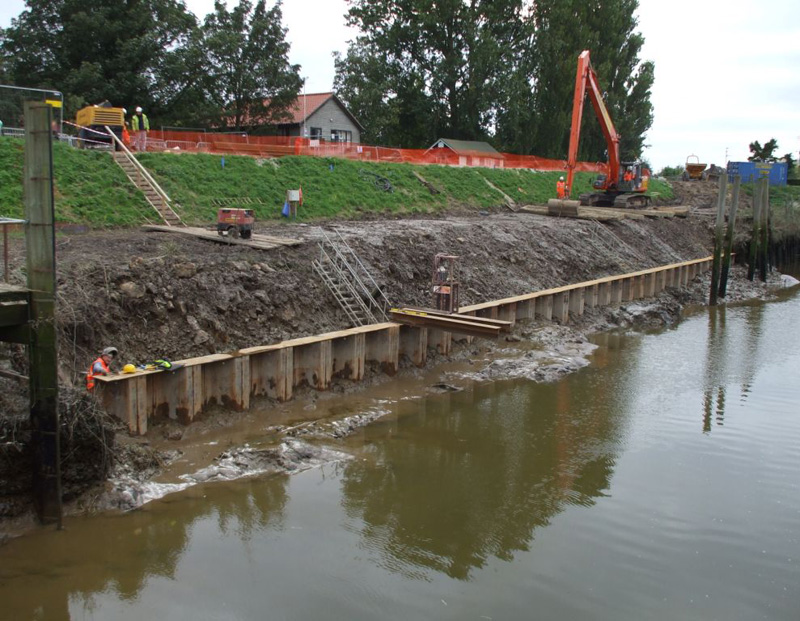 This project provided three distinct lengths of cantilevered sheet piles along the tidal River Glen and its confluence with the tidal River Welland in Lincolnshire.
The works were required to stabilise the tidal flood banks, replace failed timber moorings, protect the toe and embankment from future scour and maintain this protection for 20 years.
The works benefited at least 600 properties as well as an area of Grade 1 agricultural land.