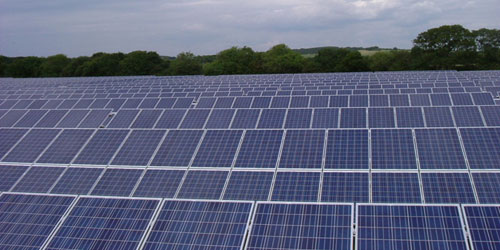 This project, for Vogt Solar Ltd, comprised the provision of groundworks for a Solar Farm at Durrant's Farm on the Isle of Wight.
The project involved the construction of more than 750 mounting frames for solar panels in 13 hectares of fields. We were contracted to carry out the earthworks and infrastructure which included various civil works - primarily the digging of trenches (c. 0.7m deep x 0.5 to 1m wide) for the cables to connect the solar modules with the main transformer-inverter units - and providing the foundations for buildings.
In addition, temporary sections of hardcore and temporary surfaces to allow vehicle access to the site were required.