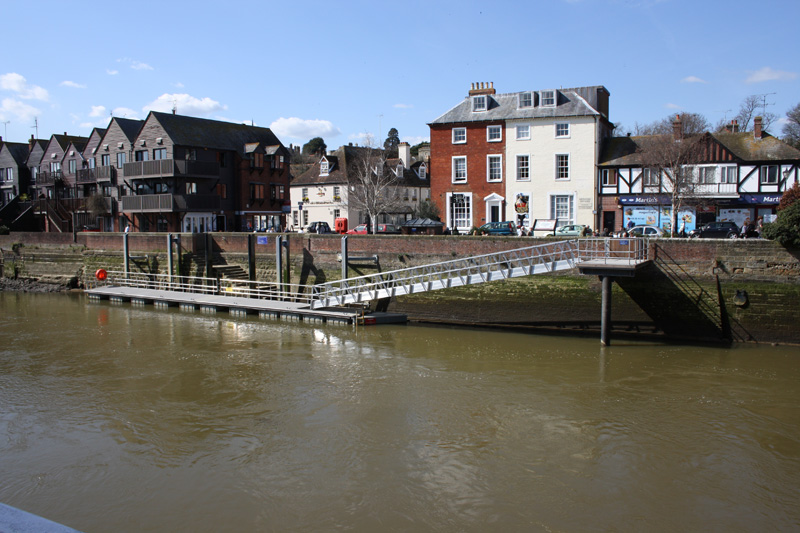 This project was funded by SEEDA as part of a regeneration programme for towns in West Sussex. The facility enables operators to provide boat trips up the River Arun from Littlehampton – Arundel being a popular stop-off tourist town.
Having been approached by Arun District Council Engineers for budgets and buildability, Intermarine  and Mackley made preliminary site visits and put forward a scheme and budget costs.
Subsequently the project went to competitive tender and Intermarine secured the contract. Construction was managed by Mackley staff who planned and co-ordinated the work. Difficult access and protection to hard landscaping and pedestrian areas meant mobilising the crane and equipment overnight.
Guide piles were fixed to the river walls and a tube pile driven to support the link span section. Due to the fast tidal flows, debris deflectors were fitted to the pontoons. A new floodgate was installed in the river wall to provide access.