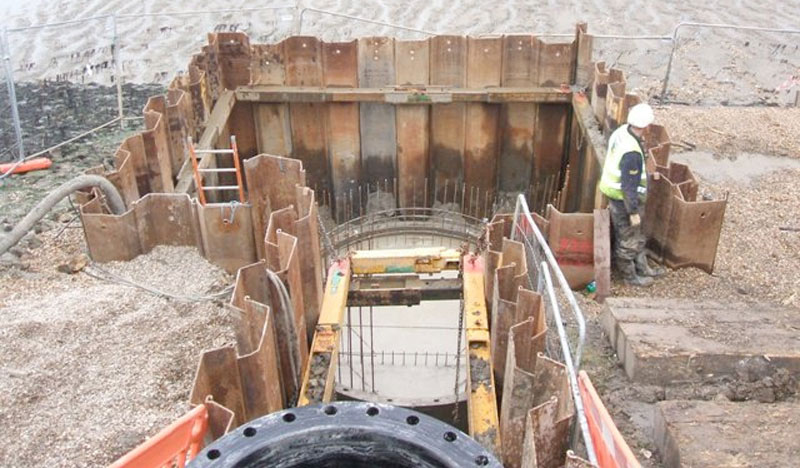 Working as part of Team Van Oord we successfully undertook this technically challenging project to replace an old pumping station with a new state of the art surface water collection and discharge system that will significantly reduce the risk of flooding to this part of Erith.
Situated in an area of industrial and large process works immediately adjacent to the Thames, the ground conditions on site comprised a combination of peat and clay, with a high water table. While the scheme was large in extent, the working space was very restricted. Throughout the scheme, careful planning of deep excavations in long narrow corridors bounded by environmentally sensitive habitat was required.
Two drainage channels feed into the new pumping station. One inlet is immediately adjacent to the wet well and the other has been threaded through the premises of neighbouring businesses to connect to the wet well. Working within business premises required diplomacy and constant attention to public relations. Local agreements between the project team and businesses, landowners and their agents were essential to the successful completion of the project.