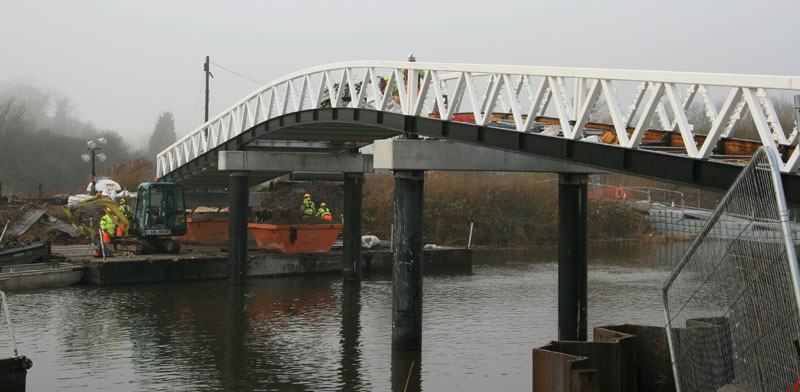 New bridge for popular river navigation
Dutton Upper Horse Bridge is a horse-friendly replacement bridge which crosses the River Weaver navigation four miles south east of Runcorn in Cheshire . The new bridge has improved access to the Weaver Valley for communities and visitors alike.
The project involved:
• Replacement of the existing bridge with a new steel bridge.
• New abutments and approach ramps.
• Steel sheet piles to protect the foundations from scouring.
• A specially constructed deck, conforming to British Horse Society design guidance.
The bank of the river was also widened to allow the new bridge, consisting of two approach spans and one main span (a total of 44.8 metres), to be placed across the river. The piers were constructed using tube-piles and the deck was prefabricated steel work with an in situ concrete screed.
The site is rural and has restricted access. Alternative pedestrian, cyclist and horse access were maintained throughout. The majority of the construction work was carried out afloat.