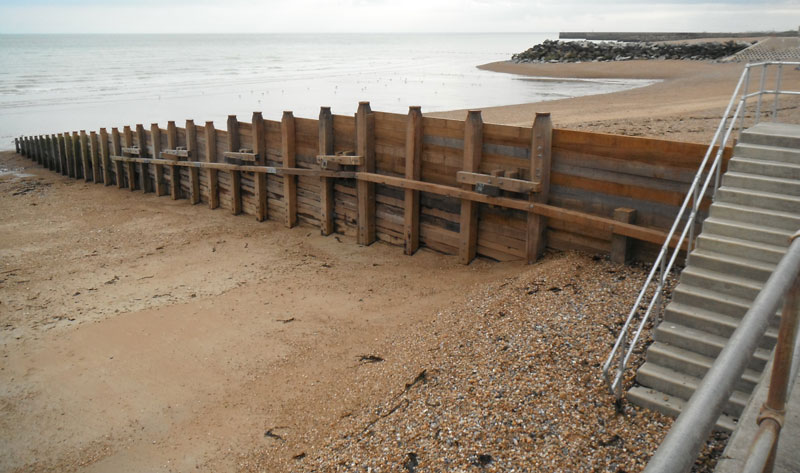 We were contracted by Shoreham Port Authority for this project which is part of the beach defence improvements that Shoreham Port is making to protect the port, housing and businesses in the area. We have extensive knowledge of this type of project which involves working in a tidal and coastal environment.
The project involved:
• Construction of a piled greenheart groyne on the beach replacing a structure dating from the 1950s.
• Partial demolition and reconstruction of an existing piled greenheart groyne.
• Construction of two sets of concrete steps. These steps bolster the seawall behind the beach and provide access to the beach from the promenade at the groyne locations and have created three beach and bathing areas which are more welcoming to visitors.
The groynes slow the long shore drift of the shingle beach from west to east and help to maintain the beach. The maintenance of the beach is seen as the most sustainable way of providing this protection, with the beach acting as an energy dissipater during storms.
Additional works included:
• Repairs to an adjacent groyne.
• Recovering rock from the beach and using it to repair a rock revetment at the eastern end of the beach.
• Providing suitable rocks and redundant pieces of greenheart piles to allow a local business, Carat's Café, to improve its garden at the end of the car park.
A ceremony to celebrate the re-opening of the beach was held and attended by the Chairman of Adur District Council, and covered by the local newspapers.