We are committed to working in partnership with the people who live and work in the areas where we operate, and support a wide range of local charities and community initiatives.
The examples below demonstrate our approach to community involvement.
City street environment improved with trees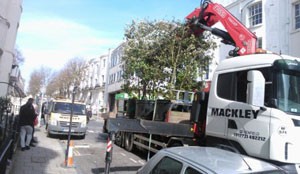 Our plant department helped Brighton and Hove Council with the movement of planters containing Holm Oaks . The planters line both sides of Waterloo Street and residents said they are very pleased with their new environment.
Councillor Ollie Sykes said: "Today was an enormous success thanks to Mackley's help…..Residents of Waterloo Street are over the moon and the street is, we all think, already transformed."
Collaboration with the University of Brighton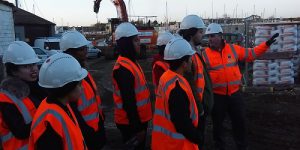 Mackley has close ties with the University of Brighton - and regularly hosts site visits for the University's Civil Engineering students. The collaboration was officially recognised in January 2018, with the University of Brighton thanking Mackley for enhancing the student experience 'significantly'.
Pictured left is a visit to the Shoreham Adur Tidal Walls scheme which took place in December 2017.
Supporting a range of local events and initiatives
• We regularly organise various events and make donations to support St Barnabas Hospice in Worthing. In October 2019, Mackley donated a number of old timber groynes, extracted from a project in Hove.
• We host an Annual Golf Day in aid of our selected charities for the year. A total of 60 players from 16 teams took part in the 2019 golf day on 22 August, raising money for three worthwhile charities: Junior GBR team I-Star Academy, The Alzheimer's Society and the RNLI.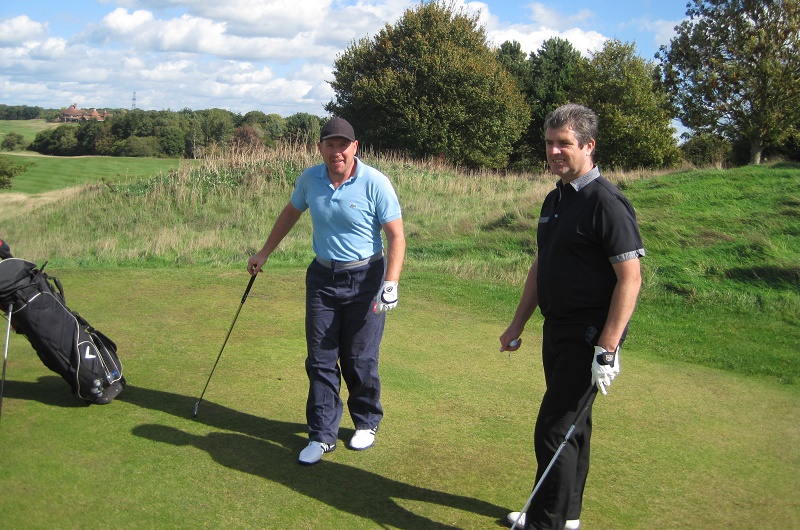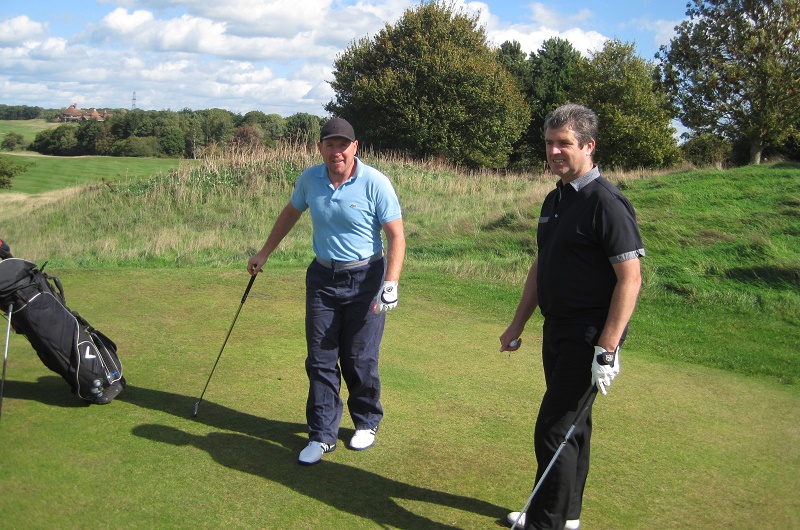 • In September 2018, Mackley donated £500 towards Shoreham Beach Primary School's upcoming Christmas Fayre – as well as supplying a replacement laptop for the school hall.
• In August 2018, the Shoreham Adur Tidal Walls project team wore its team colours for #Shirt2WorkDay - in support of Prostate Cancer UK.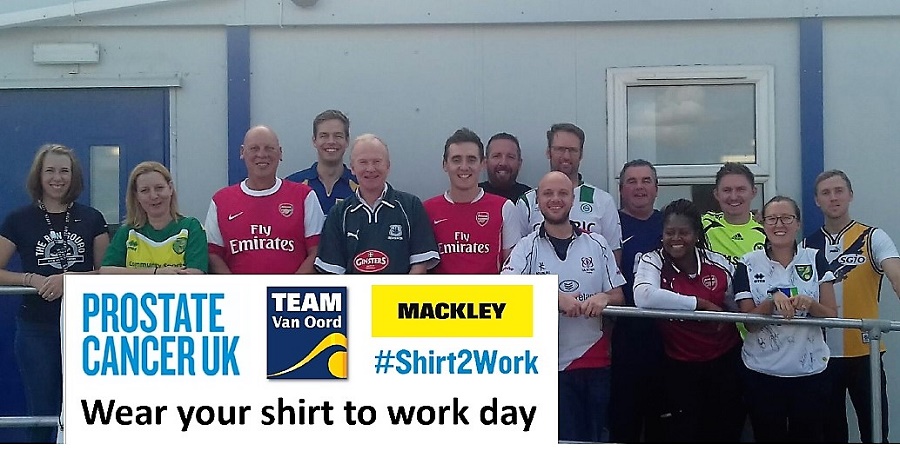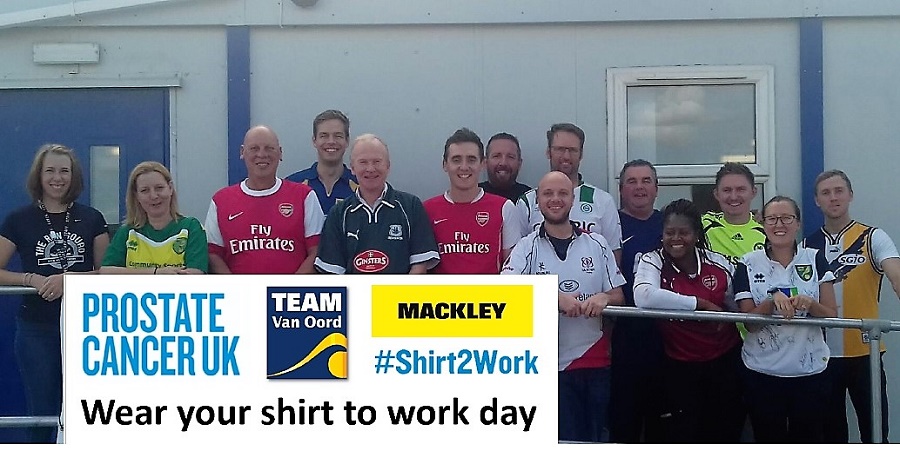 • Mackley has been proud to sponsor the STEM exhibition at Ardingly Showground in 2017,2018 (pictured below) and 2019. The one-day event is designed to celebrate, and raise the profile of, young people's achievements in science and engineering.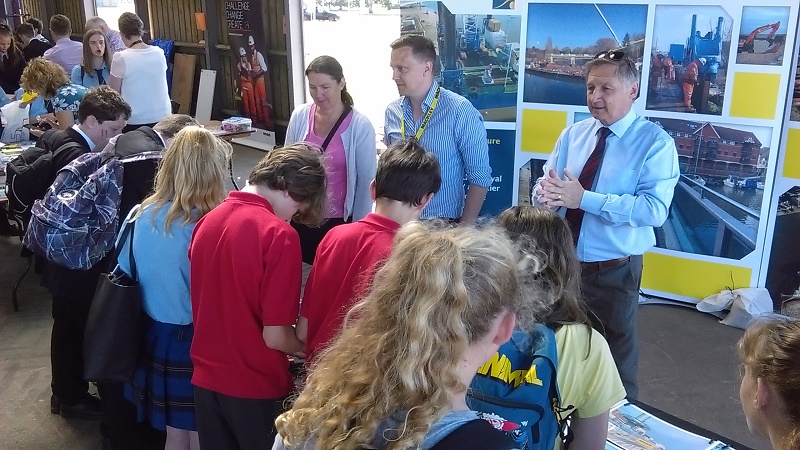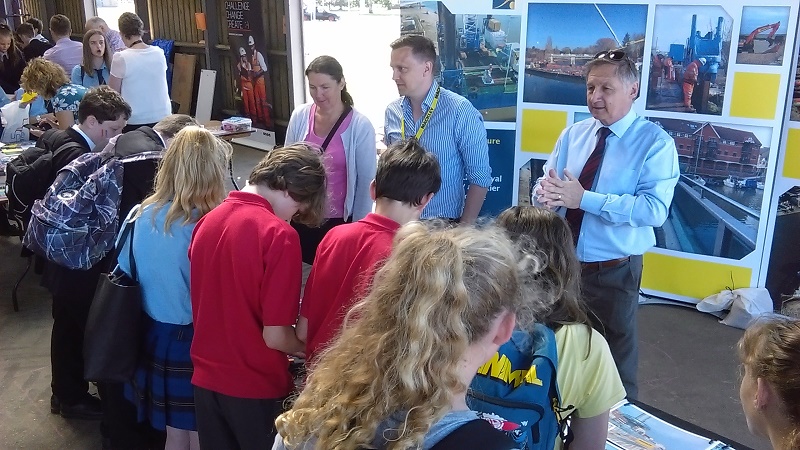 • Mackley was proud to sponsor Paddle Round the Pier 2018 – Europe's biggest charity beach festival – which took place in Brighton on 7-8 July.
• Mackley was delighted to support the 'World's Biggest Beach Clean', which took place on Shoreham beach in March 2018.   Volunteers were presented with 'goody bags' containing a range of reusable items including bottles, straws, cups and cutlery -  funded through donations by Mackley and other event supporters.
• A number of timber groynes removed from Shoreham beach as part of a previous Mackley project are being put to good use by a scout group in West Sussex. (March 2018)
• The Shoreham Adur Tidal Walls project team has sponsored a dog, Maximillian, who is homed in a local dog sanctuary. (Pictured below with Communications and Liason Officer Angela Spinks)

• In the spring of 2018, Mackley completed a community project at Hunton Church of England Primary School - creating a new quiet area with seating and a wood chip base. Other elements of the scheme included building a vegetable planter area for the school to grow its own produce, and erecting a new storage shed.
• In October 2017, Shoreham Adur Tidal Walls scheme team members 'wore it pink' in support of efforts to ensure a brighter future for women affected by breast cancer (pictured below)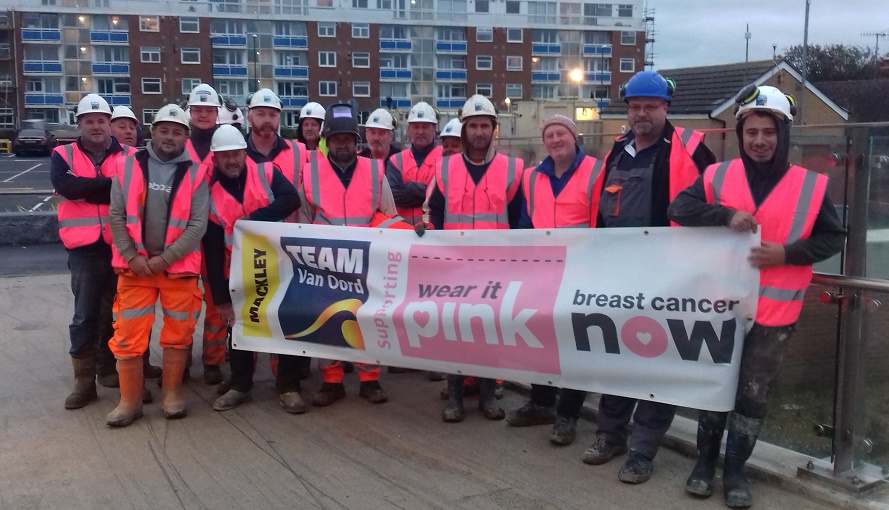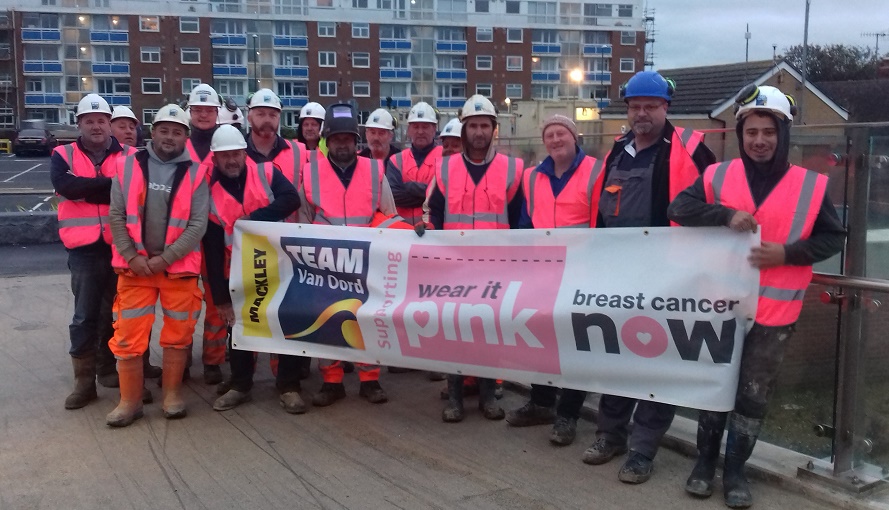 • Mackley proudly sponsored Snowdogs by the Sea - a charity art trail which took place across Brighton in the Autumn of 2016, raising money for the Martlets Hospice (below).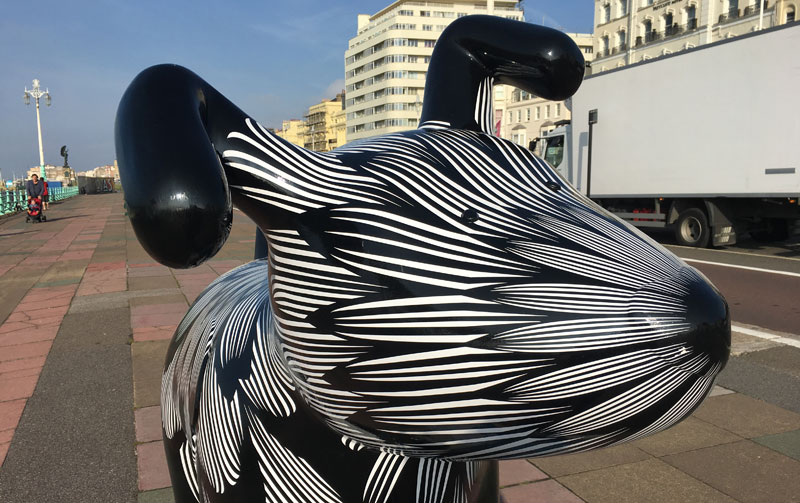 • In December 2016, we donated a consignment of hi-vis jackets to Thomas A Becket Junior School, Worthing, in a bid to help its pupils stay safe on the journey to and from school during the winter months.
---
Click here to find out more about previous initiatives and events supported by Mackley.
---
Click here for more community involvement related photos.