We work closely with our clients to create innovative, sustainable solutions and safe working conditions.
Our approach to social, environmental and economic considerations is at the heart of our strategic planning and decision-making. Read the full version of our latest Carbon Reduction Plan detailing Mackley's carbon commitments, targets and initiatives for the future.
Our embedded sustainability policy is based on the UN Sustainability Objectives and is in line with our own and our Parent Company, Van Oord's, corporate goals.
It focuses on our ingenuity to create value for People, Planet & Profit. Through the skills and expertise of our staff, we can identify engineering efficiencies that will also deliver environmental and social value.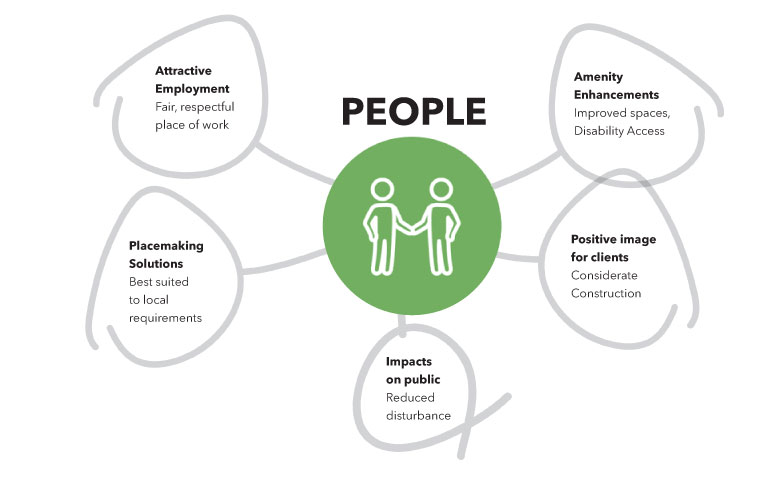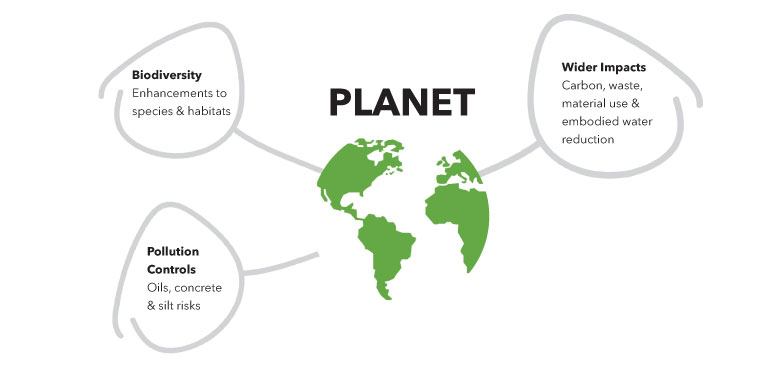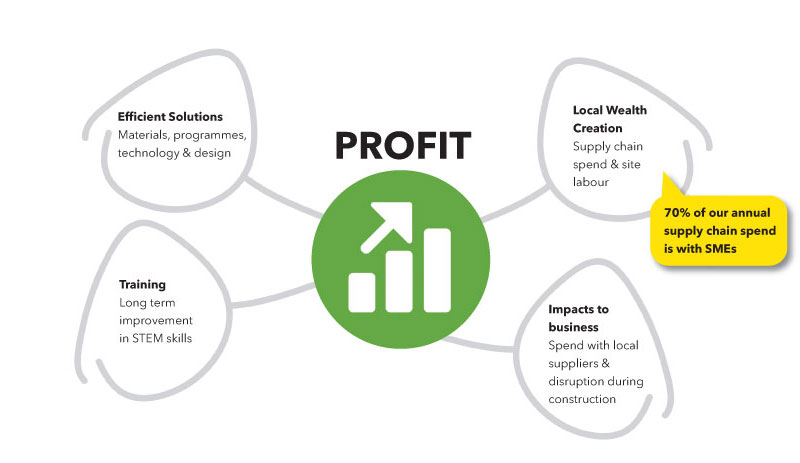 Case Studies
Sustainability at work at Shoreham & Adur Tidal Walls
Mackley is completing a 7.2km flood defence scheme in Shoreham to protect 2450 residential and commercial properties. The aim is to strengthen and improved the flood defences on both sides of the river. The scheme runs through the centre of the town, in some places within 5m of residents' front doors. Our community outreach has therefore been integral to the success of this project.
---

Sustainability at work at Medmerry
Mackley completed the largest managed alignment of the open coast in Europe and the first in the UK. Managed realignment involves building new defences inland from the coast and allowing a new intertidal area to form seaward of the new defences.
---

Sustainability at work at Broomhill
Mackley & Van Oord (TVO) completed a 2.4km coastal defence scheme near Camber in East Sussex. The aim was to improve the standard of the sea defence with a concrete wave wall and rock revetment, increasing flood protection from one in 20 years to one in 200 years. The scheme needed to allow for climate change and changes in predicted tide levels.
Not only was this project hugely beneficial to our planet, but our innovation, design and technology led to economic growth all round. Our client, the government, local residents, regional businesses and us!
---