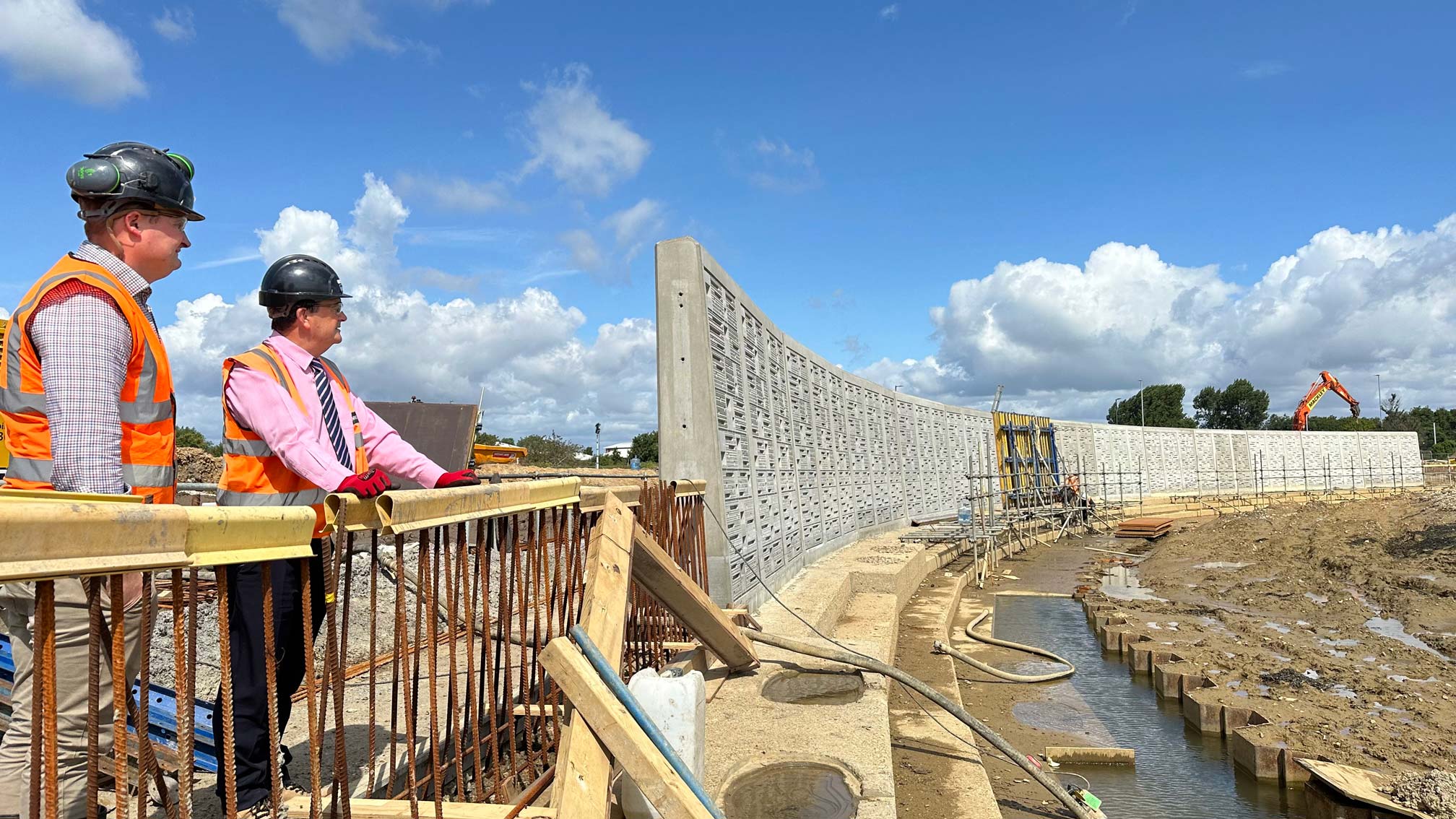 About
Mackley
Since 1927, Mackley has been developing specialist skills & expertise to help communities better prepare for future climate change, enhance biodiversity & help maintain water security.
About us
Complex, clever, civil engineering and construction with specialisms in design, environment and stakeholder management.

We have some of the top technical brains and highly skilled experts in the industry which means we can tackle the projects others back away from.
Our founder, John Thomas Mackley, served as a Royal Engineer Staff Officer during World War 1 in France and Salonika.
Over 1/5 of our workforce has worked for the company for over 20 years.
Since 1927, we have only seen 1500 employees cross our paths.
average no of
employees
125
Our average number of employees is 125.
John Thomas, Jack, Frank and John Jr Mackley all held pivotal leadership roles in Mackley's history.
miles of coastline
protected
~500
We've worked on every coastline from North Norfolk to South Devon, and quite a few others elsewhere!
Mackley was the first in the world to design and construct a sea outfall pipe made of uPVC. This was followed by the first large bore pipe which was nearly a mile in length. We were also the first company in the UK to install German steel sheet piles. 
During WWII, Mackley was employed on essential defence works and bomb damage at Shoreham and Poole Harbours. It was at these harbours where Thames barges were converted into small landing craft, that were then used for the Dieppe Raid of 1941 and the D-Day Landings.
a community driven company
Our People
For 87 years, Mackley was a family-run company. We have maintained this valuable mentality even after our acquisition by Van Oord, who also share the family-run ethos.

Mackley is still very much a community which is demonstrated by the number of our long-standing members of staff and the generations of families we have working for us.
A word from our Managing
Director, Ben Hamer…
"I knew of Mackley for over twenty years prior to taking the reins as Managing Director. I always admired their heritage in teamwork and problem solving as the basis of project success.

Our future relies on our team skills and values and we are therefore committed to developing our own talent, welcoming new resources and continuing as a people centred company.

The care we show to the communities in which we work is rewarding and gives direct benefit to diverse local groups. We are proud of the fact that what we do, really makes a difference to those at risk from the effects of climate change and that pride is palpable throughout the company. We look forward to continuing the Mackley legacy."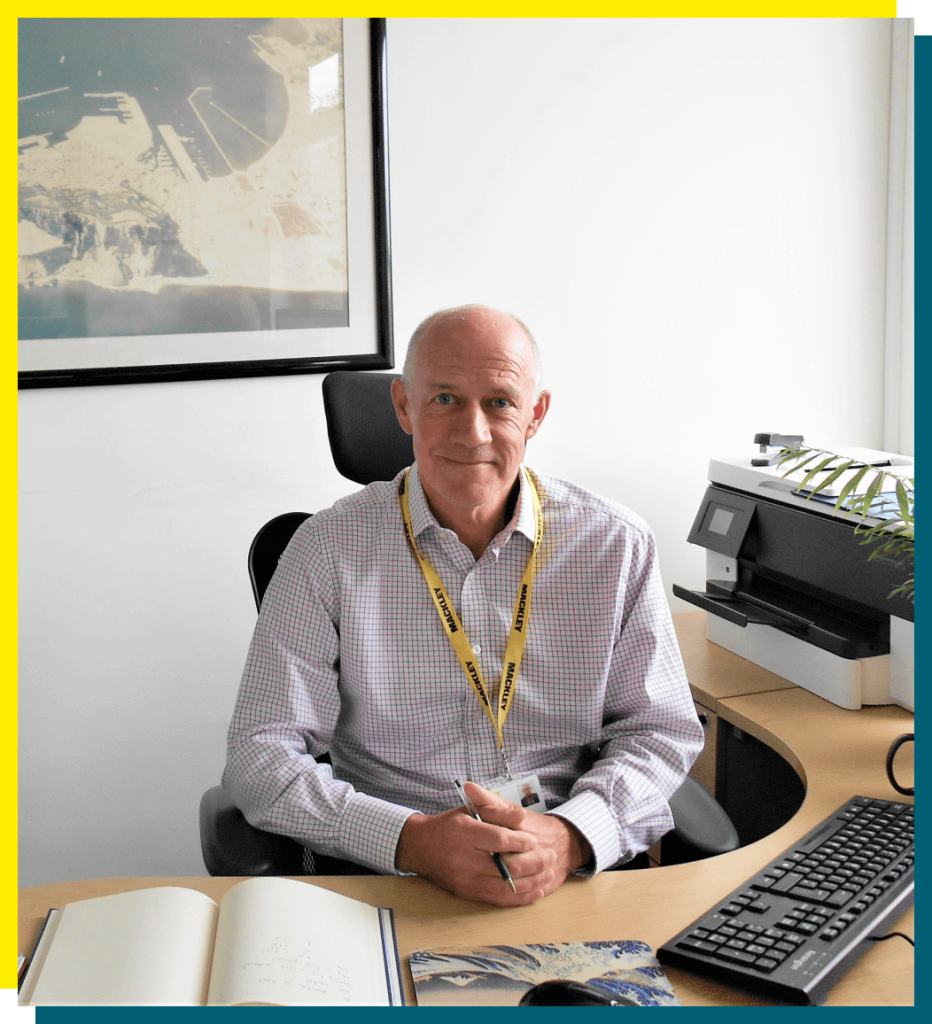 teamwork
Mackley Teams
Our teams support each other through strong communication and good teamwork.
Every element of what we do is based on teamwork.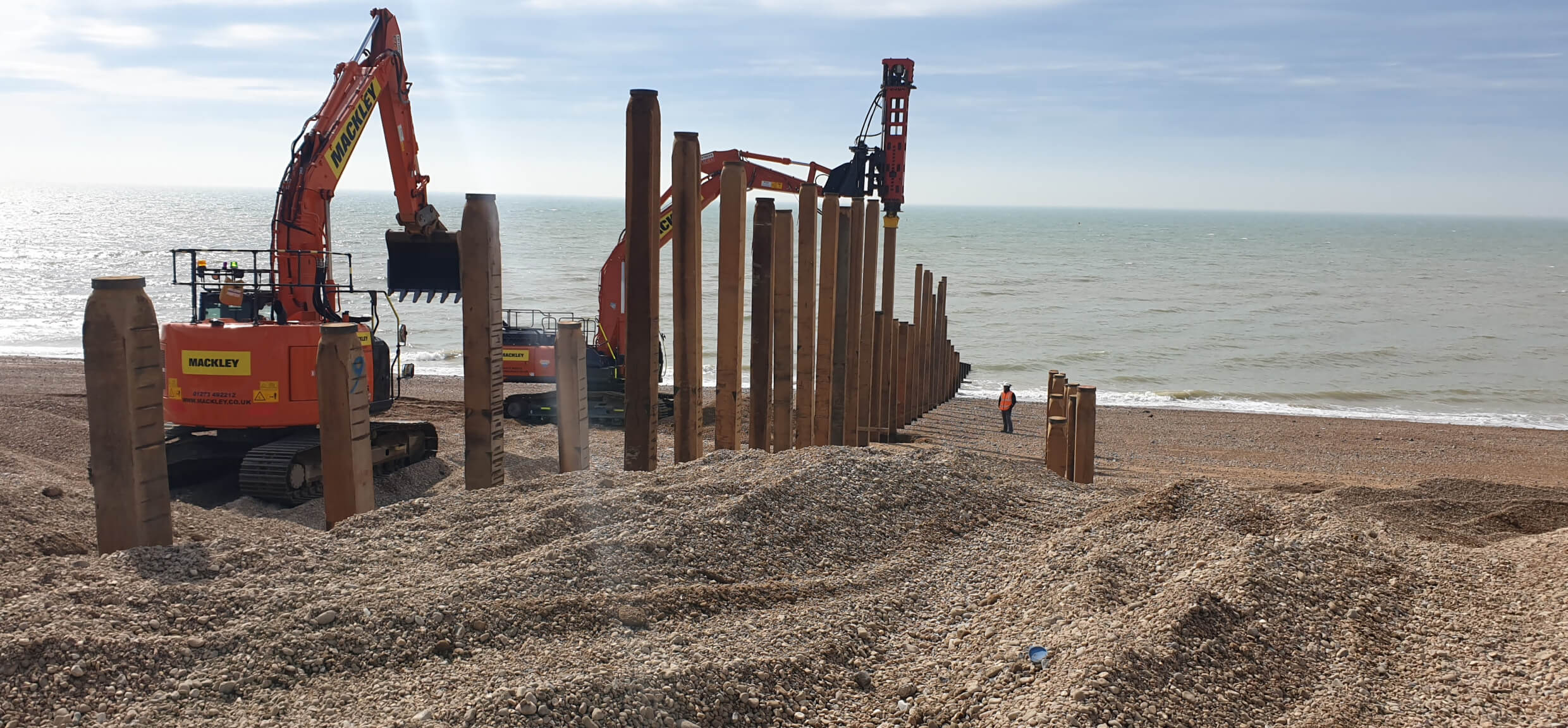 To install this timber pile on one of the
south's most popular beaches….
The Pre-contracts team priced, programmed, wrote and won the tender
The Directors and Commercial Team finalised the contract
Our HSEQ Team helped develop a safe and environmentally sound methodology
Our HR Team ensured staff had the right training
The Plant Team delivered the excavator and Movax piling hammer to site (and kept it maintained)
Our Procurement Team sustainably sourced and purchased the timber pile from our supply chain specialists
Our Public Liaison Officer helped the site team to build good links with local people
An Engineer from the Technical Services Team set the pile out
The Project Team installed the pile
on site
The Quantity Surveyor from the Commercial Team agreed the payment from the client and to the supplier
The Accounts Team processed the payment for the supplier, and made sure all our staff were paid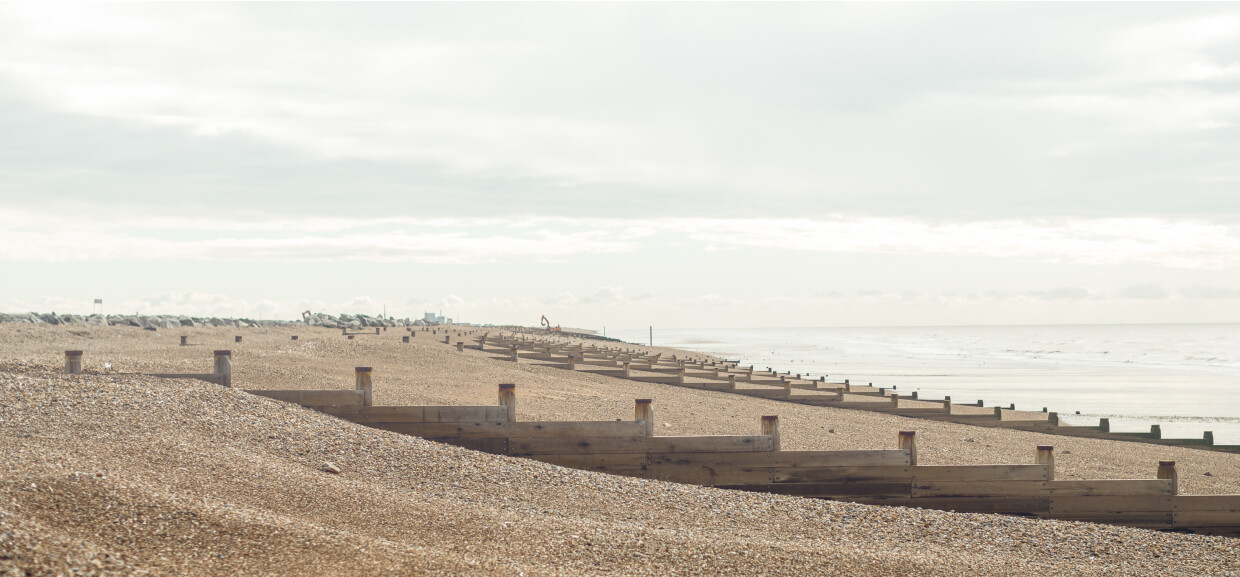 The Result…
The pile is part of a system of groynes that will protect the beach from erosion.
team wellbeing
Our staff are integral to the success of our projects and to retain the strong Mackley name.
So it is vital we look after them.
Health, Safety and Wellbeing
Our extensive Health & Safety commitments not only protect our staff on site, but the ongoing general health, happiness and wellbeing of our staff both at work and at home.

We focus on mental health and workplace stress, treating it as equally important as physical health.

Along with a number of occupational health and wellbeing initiatives, we have specially trained Mental Health First Aiders within our teams, who can provide direct and confidential support to their colleagues.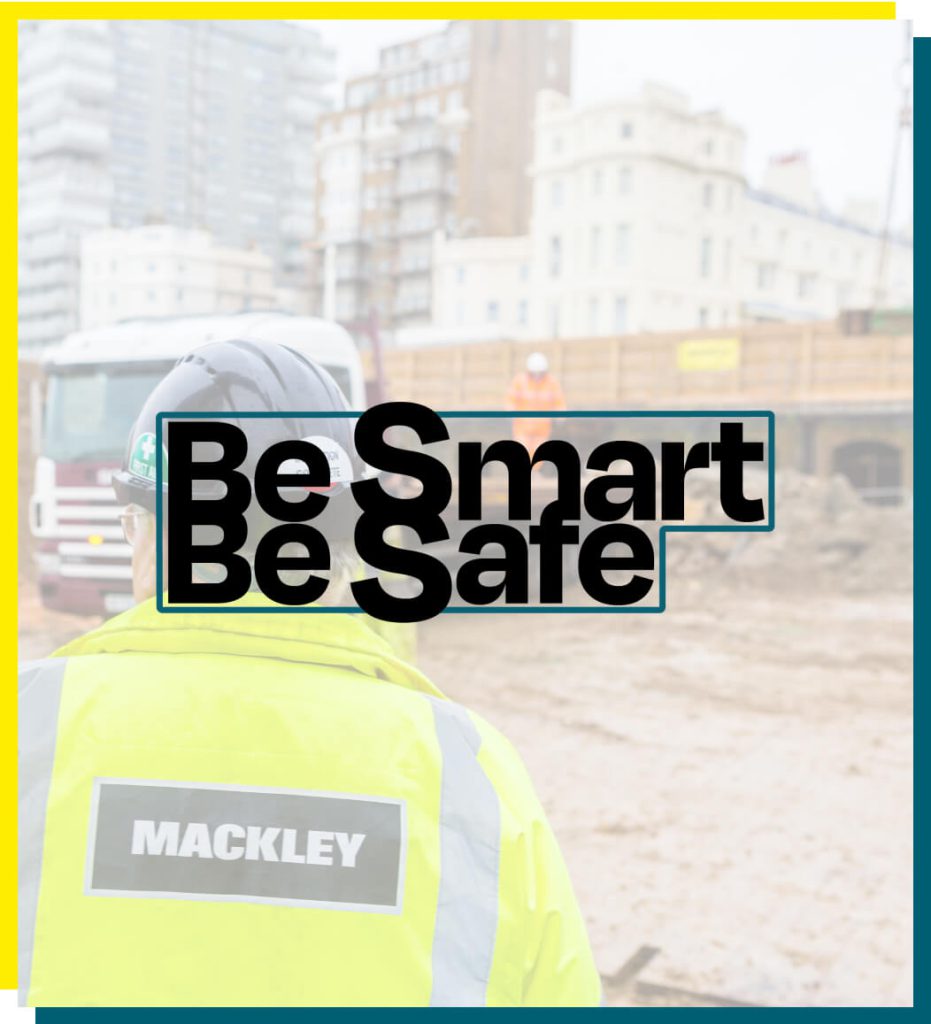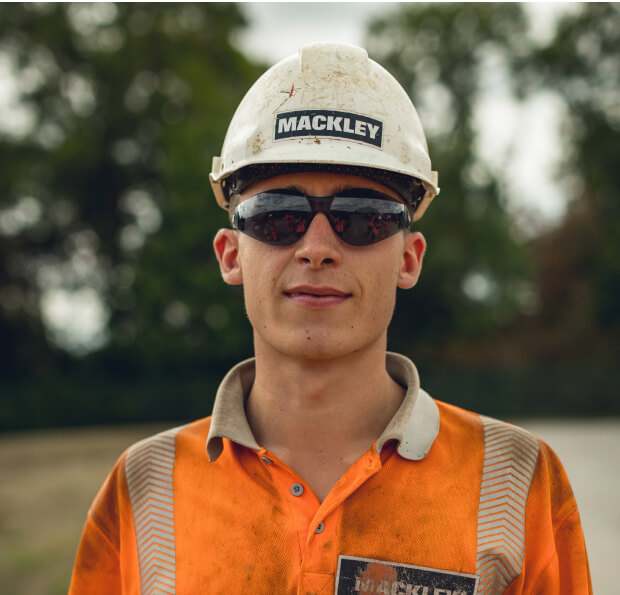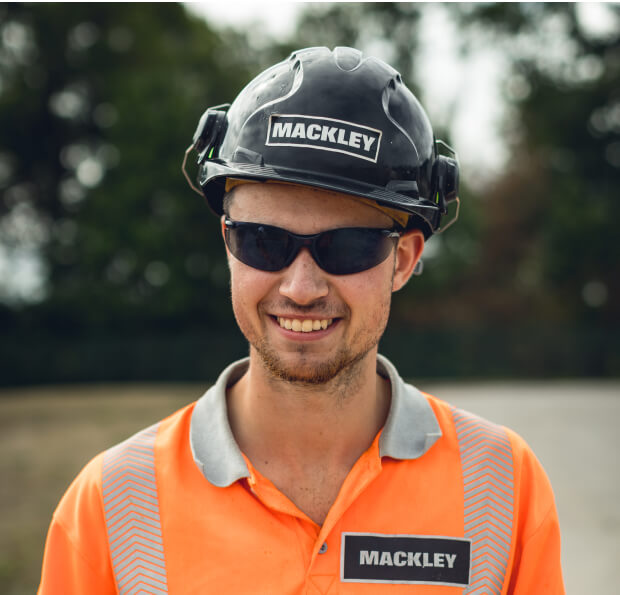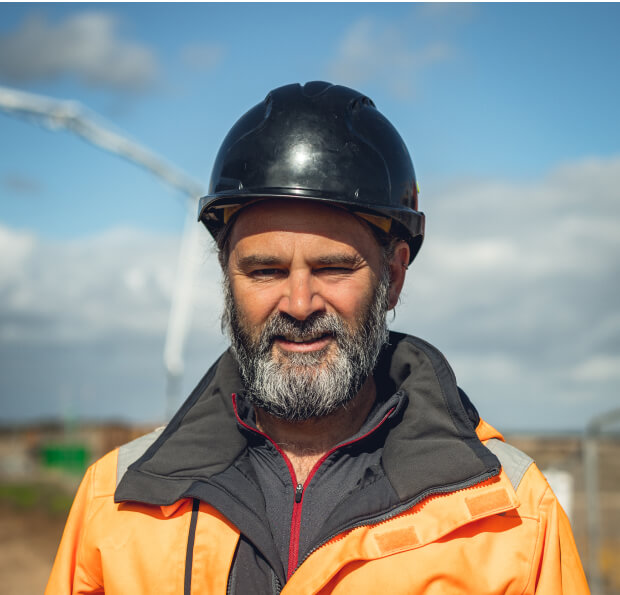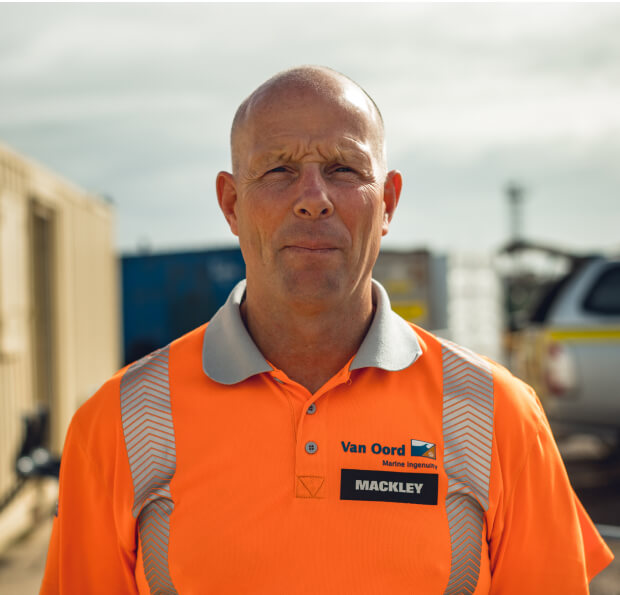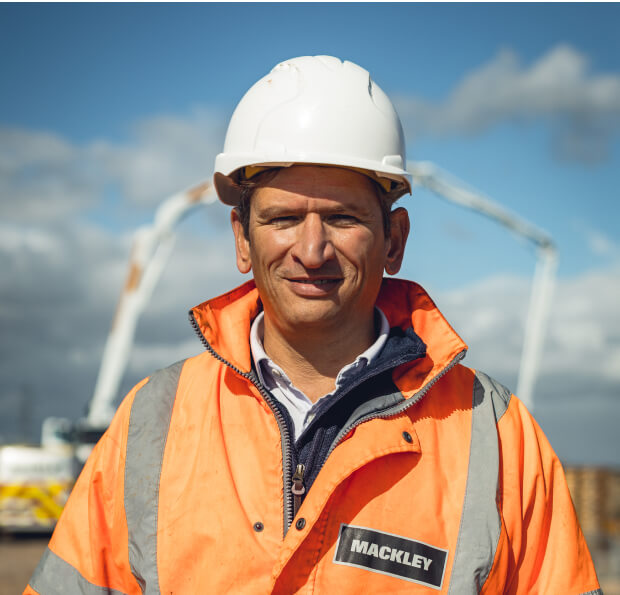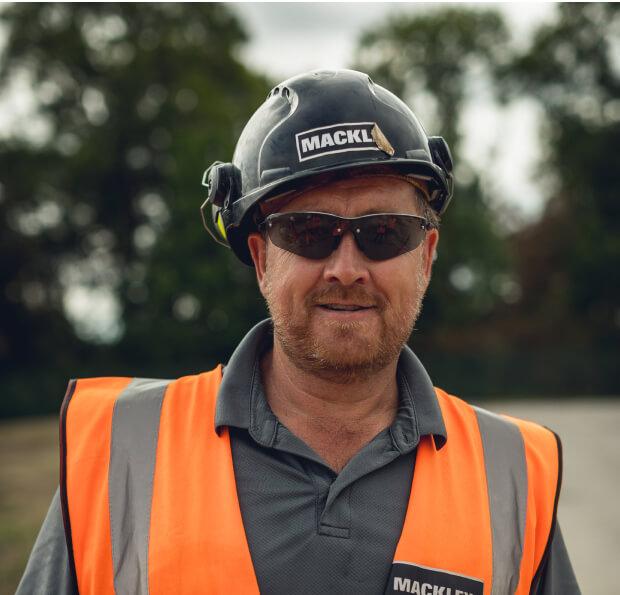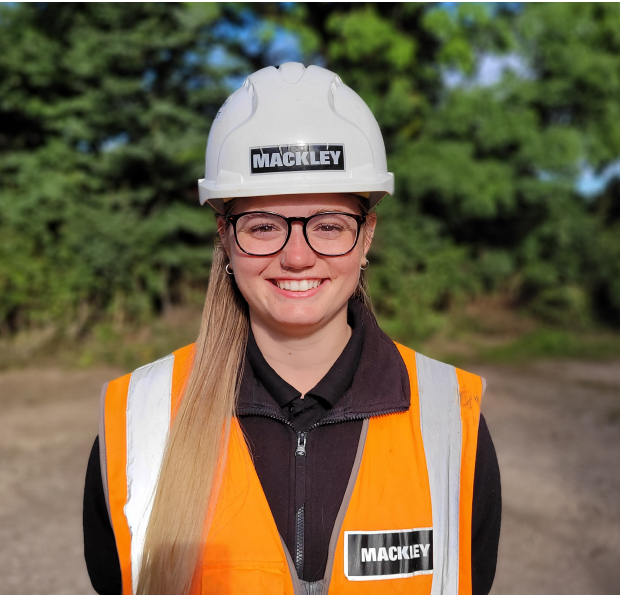 Our Employee Assistance Programme includes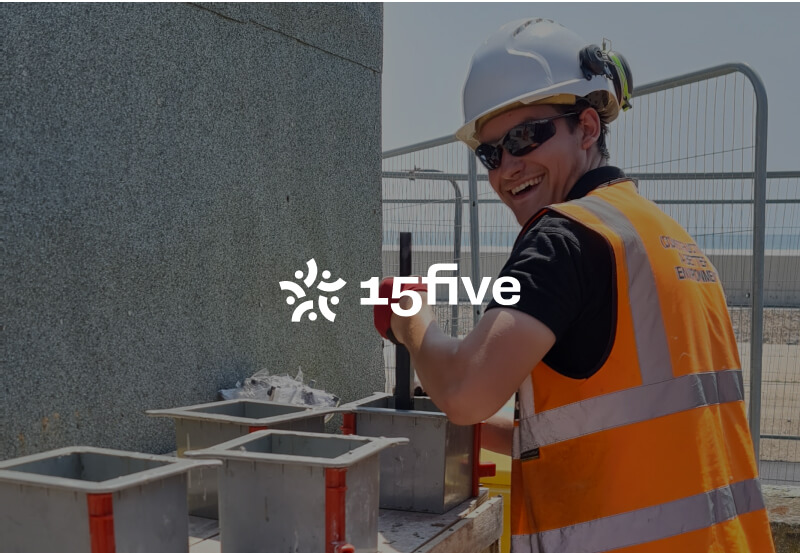 15Five
A personal development and performance management tool which offers a unique way for our managers to engage directly with their teams to make sure needs are being met and staff are rewarded appropriately.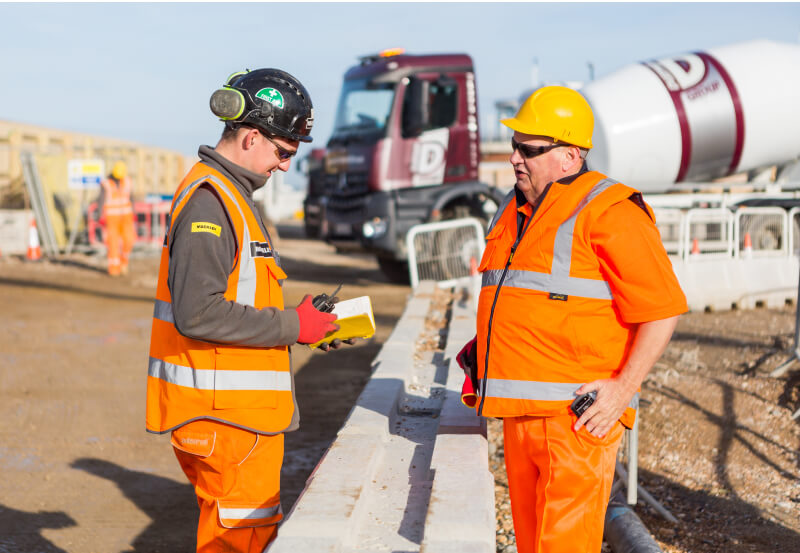 Screening
Occupational Health Screening with medical professionals that visit our sites and office to carry out non-compulsory health checks on staff to reduce or prevent work related injuries or illness.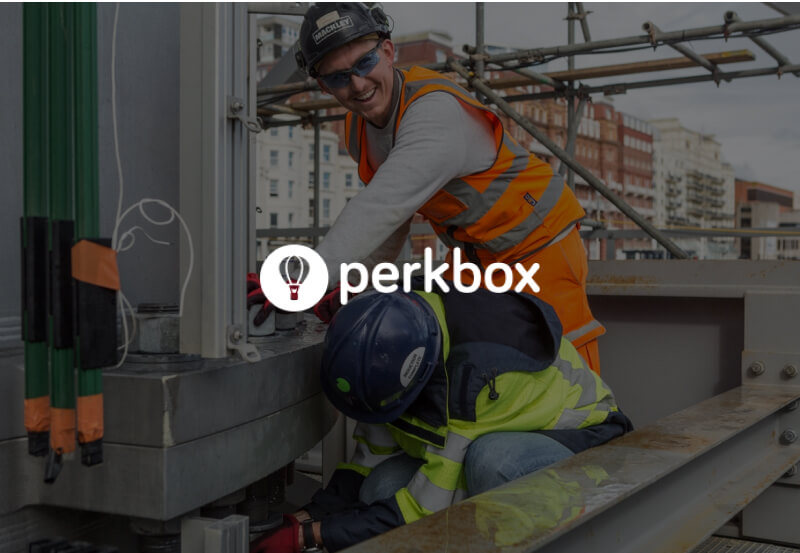 Perkbox
A membership with Perkbox is an online rewards and benefits platform offering deals and discounts. Employees can tailor to their own lives and personal spending.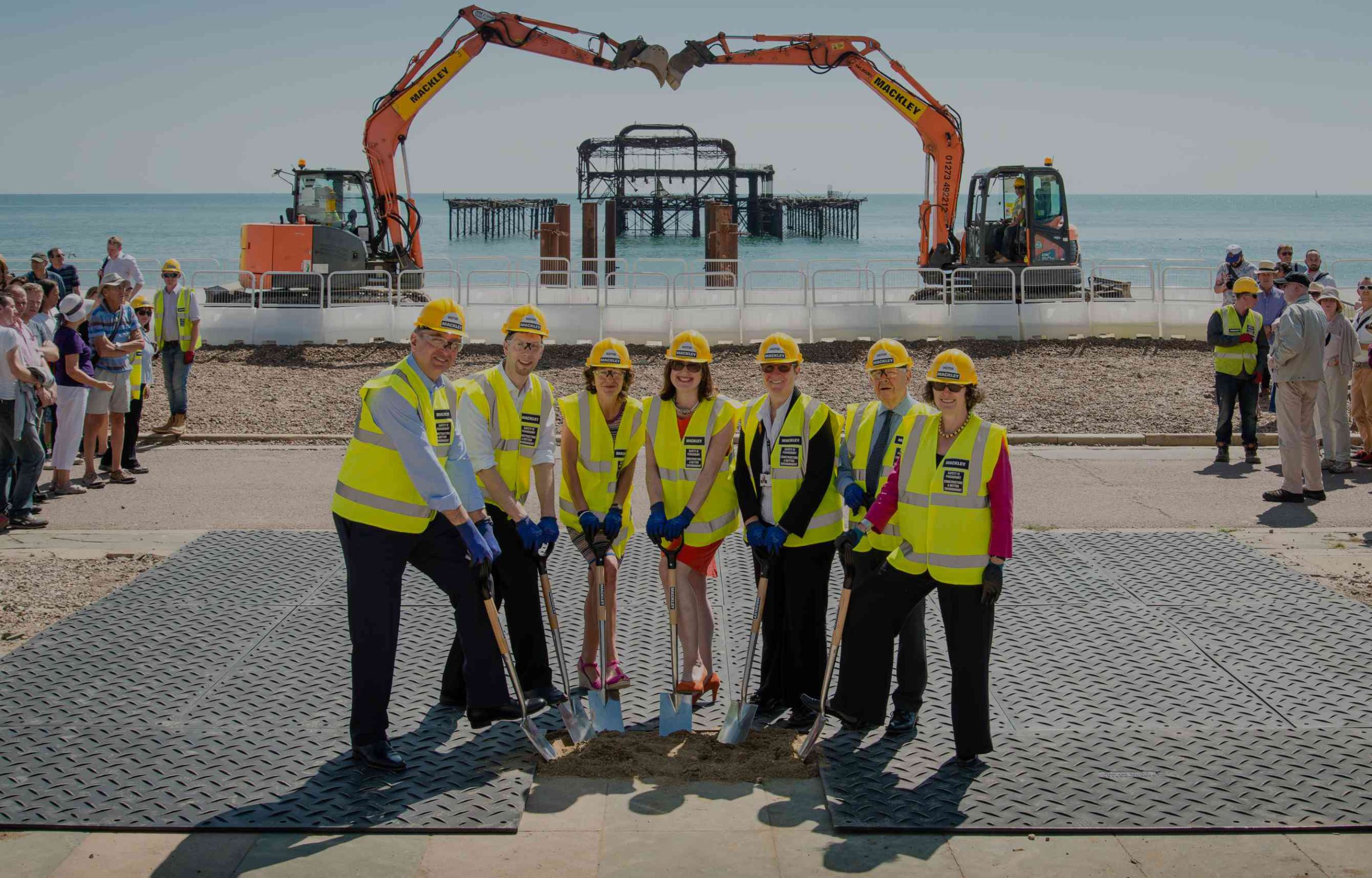 our partnerships
Successful project delivery requires
effective collaboration
We work in close partnership with our Clients, designers, subcontractors and supply chain to form strong Project Teams that can provide value engineering and project excellence.

These relationships have been developed over many years, but we also continue to seek new innovative products and services to help us provide high quality,
cost effective and sustainable solutions.
The 2014 acquisition of Mackley by Van Oord UK Ltd, the UK operating entity of Van Oord, was the start of a relationship that has enabled some of our biggest and most successful projects.

Van Oord operates around the world in more than 50 countries as a leading contractor for dredging, marine engineering and offshore energy projects. Our coastal civil engineering experience complements their marine engineering and vice versa. Van Oord's international experience and over £1.5billion turnover, has been fundamental to the success of large multi-faceted schemes such as Lincshore, Southwold, Dymchurch, Broomhill, Lydd & Hythe, Bacton to Walcott Coastal Management Scheme and Millport Flood Protection Scheme.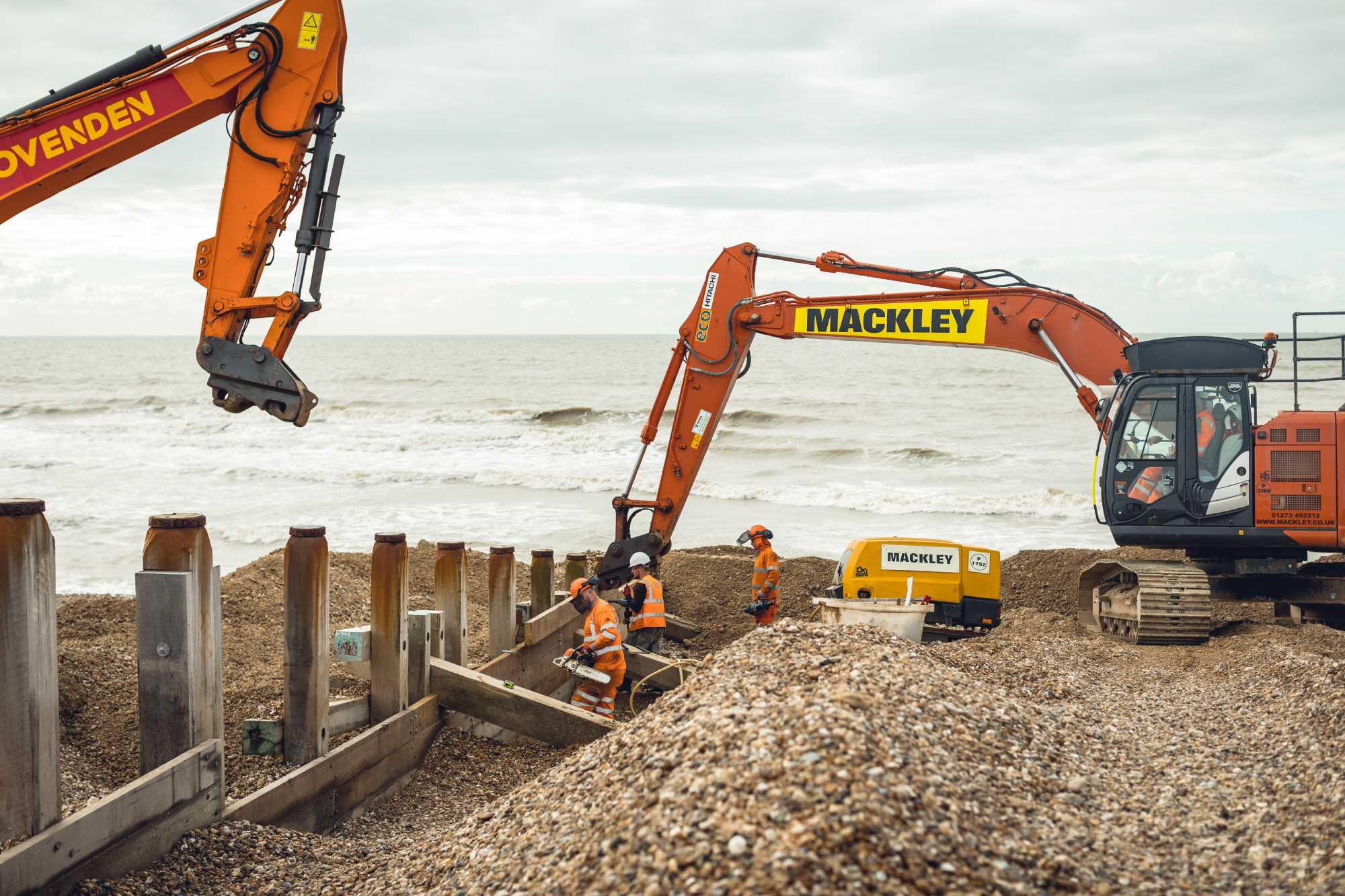 joint ventures
We recognise that joining forces with other experts who can provide essential specialist services is often the way to provide our Clients with the best possible results.

We have been part of a number of partnerships and Joint Ventures (JVs) when a project calls for combined skills, expertise or equipment.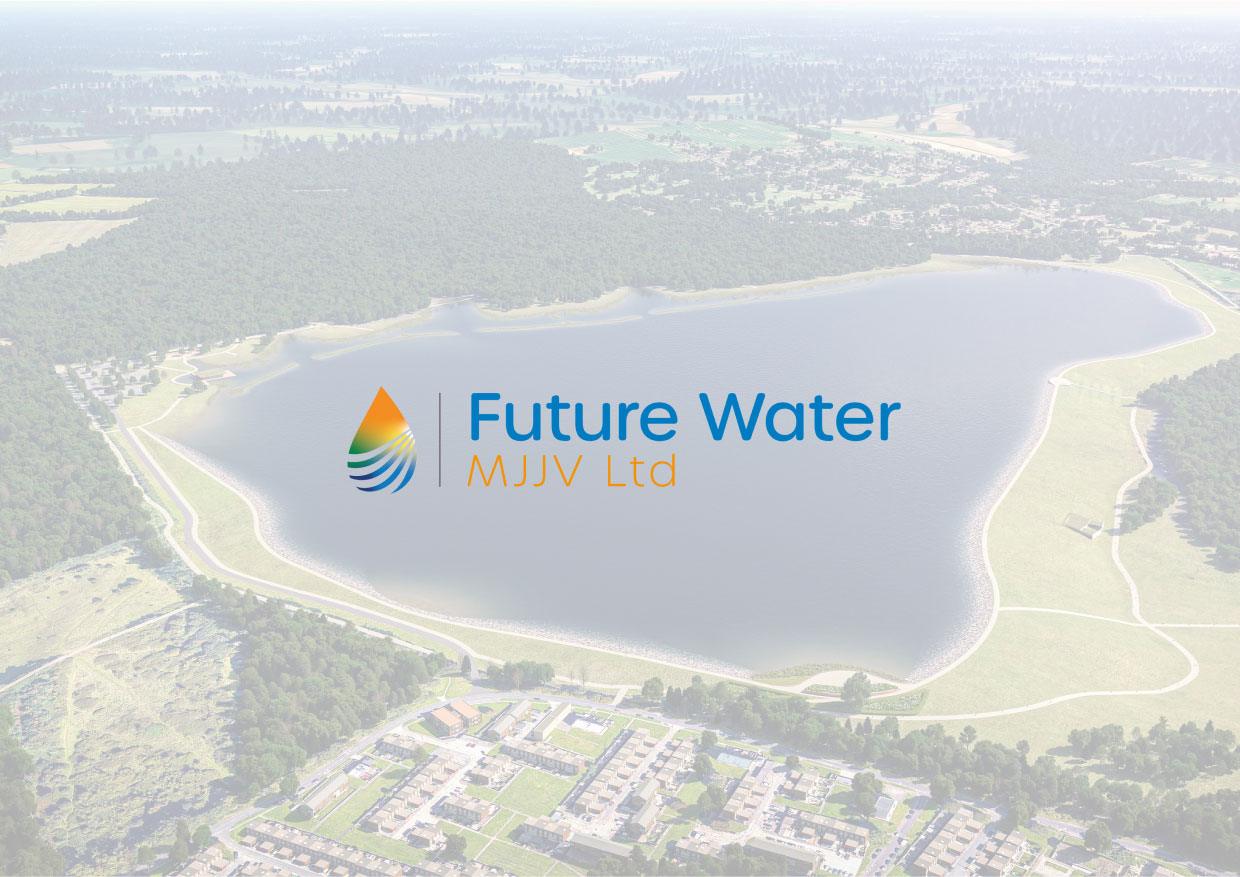 We teamed up with North Wales-based Jones Bros Civil Engineering UK, to form Future Water MJJV Limited for the construction of Havant Thicket Reservoir in Hampshire, a contract worth £167 million.

This is the first large-scale new water storage reservoir in the UK since the 1980s and will secure critical water supplies for the South East, protect environmentally sensitive chalk streams and create a new green leisure facility to benefit local communities and wildlife.
Our other Joint Ventures, past and present include:
Team Van Oord – Van Oord, Kier Group, Mackley and Royal HaskoningDHV. Originally formed for the Environment Agency's Water & Environment Management Framework. Projects include Medmerry Managed Realignment, Shoreham Adur Tidal Walls and Godalming Flood Alleviation Scheme.
Pevensey Coastal Defence Ltd (PCDL) – Boskalis Westminster, Balfour Beatty and Mackley. The 25 year Pevensey Bay Sea Defence Contract is the first Public Private Partnership (PPP) flood defence scheme in the UK and is a Pathfinder Project (HM Treasury designated).
Sutton East Surrey Water Framework – Sutton East Surrey Water Framework – Mackley, with the mechanical and electrical engineering of Bridges Electrical Engineers and design capabilities of GHD have worked together for the Sutton East Surrey Water – SESW.
Subcontractors & Supply Chain – We have a strong list of loyal, trusted suppliers and subcontractors developed over many years. They appreciate our open and fair approach to working together and they reciprocate with quality services and rapid supply. Ultimately, our Clients benefit from their expert advice and innovative products and services.
our history
Proud of our history, present & future
We are proud to hold on to the Mackley name and strive to continue the legacy set out by generations of Mackley employees before us.

We carry the family-run ethos into every project we tackle – a quality often recognised and appreciated by our Clients.
Here's a brief look at what we've been up to since 1927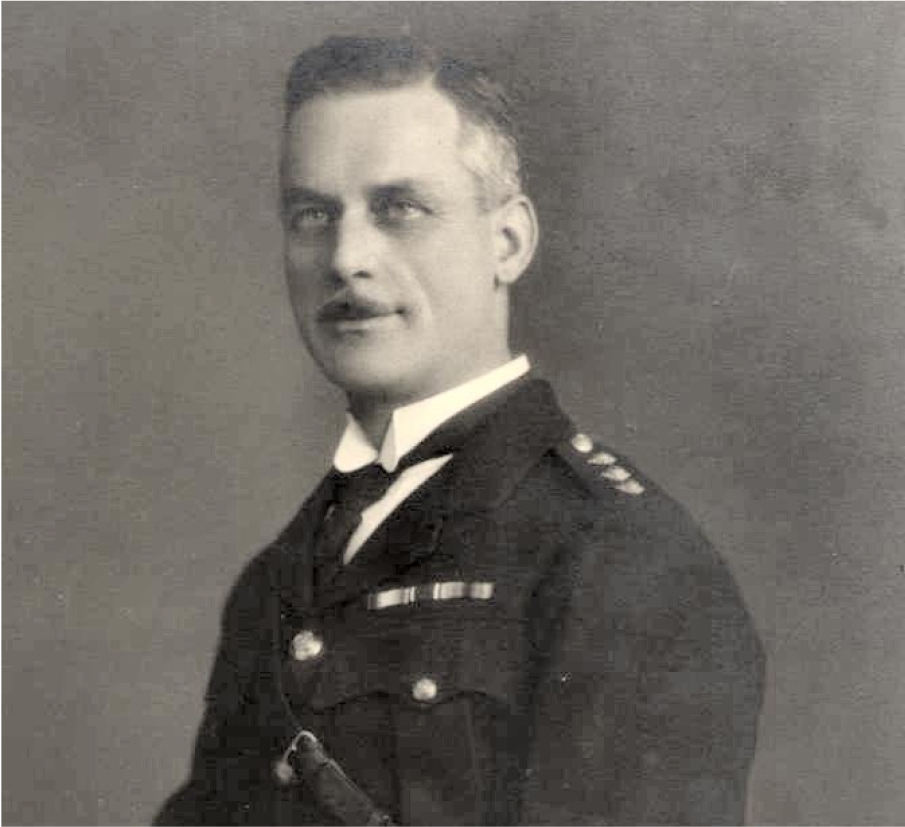 Established by John Thomas Mackley in Shoreham-by-Sea
First wharf to be constructed using Larssen Sheet Piles imported from Germany
Officially registered as JT Mackley & Co. Ltd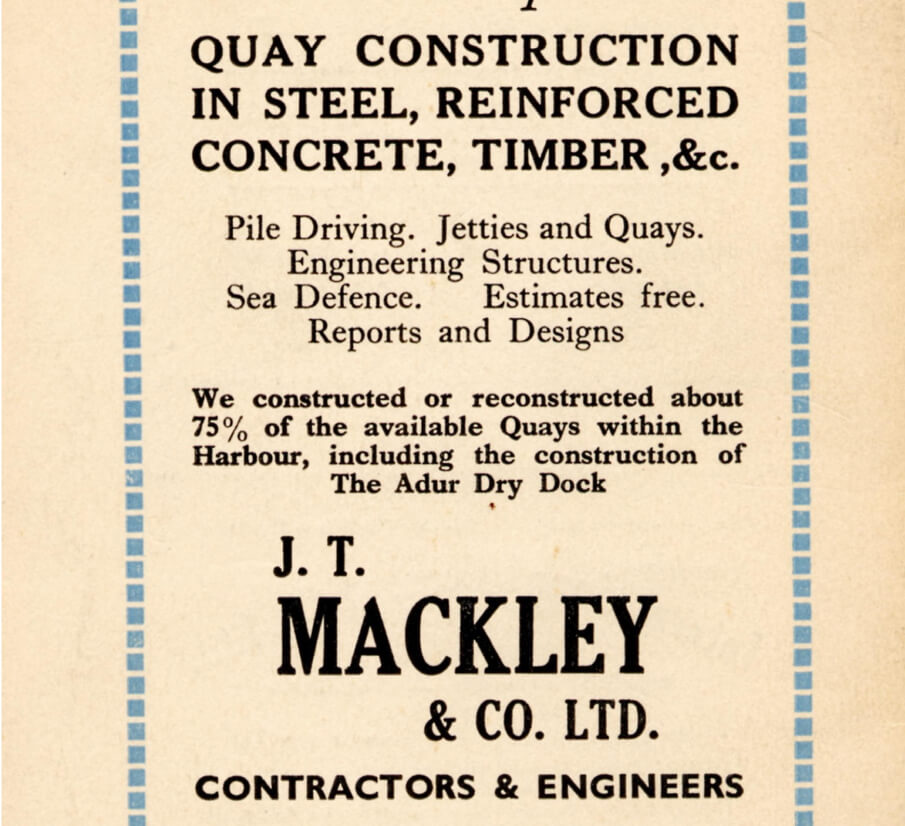 Acknowledged as pioneer and specialist in interlocking steel-piled construction
Set up J Thomas (Southern) Plant Hire
Principally employed on essential defence works and bomb damage
Set up first Crane Hire Company in the South East through J Thomas (Southern)
Management handed down to eldest son Jack R Mackley. Brother Frank appointed Director of Engineering and Development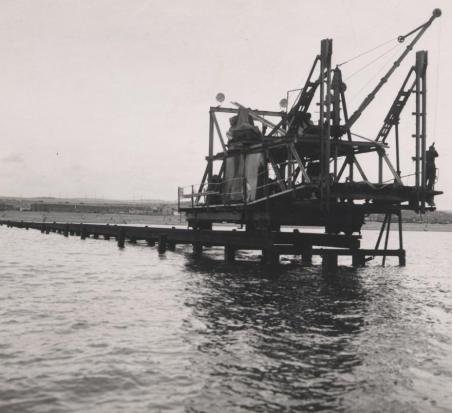 The 'Mackley Monster' a special transitional piling rig and pipe layer was conceived to lay a 1.2m dia Outfall Pipe 600m out to sea.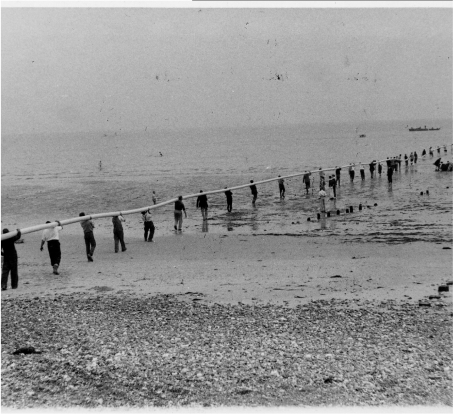 Mackley the first in the world to design and construct a half mile uPVC plastic sea outfall pipe. In 1967 a larger diameter uPVC outfall pipe was laid alongside the first, but this time nearly a mile long.
Design and constructed the first Steel Silos to be made from Froddingham Straight Web sheet piles – 45' high. Later ones were up to 90' high.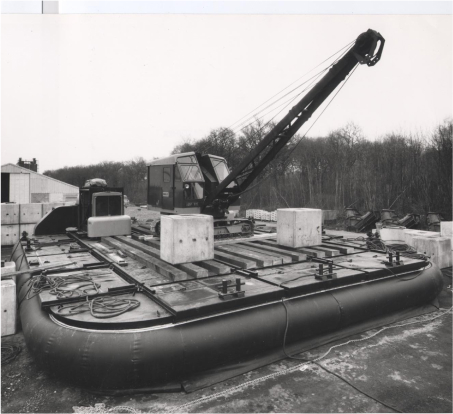 Concept design & test of a special hover platform. Set up Mackace Ltd to develop and build hover platforms for use all over the world. Had our own hover dredger 'Mud Stomper' in 1972.
Jack Mackley's son John Mackley took over the role of Managing Director
Won the first phase of Eastbourne Coast Protection (Timber Groynes, Rock Revetments, Sea Walls etc. and then all the subsequent phases.
Mackley, as part of the PCDL Joint Venture awarded first PFI 25 year contract for coastal protection works at Pevensey.
Van Oord, Mackley and T J Brent formed Team Van Oord which was then awarded a 5 year Framework with the Environment Agency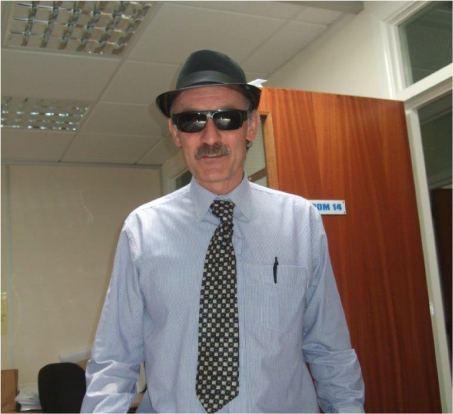 Tony Camilleri appointed Managing Director, the first non Mackley at the helm.

This was not statutory uniform at the time!
Team Van Oord renewed the Framework Agreement with the Environment Agency for another 4 years.
Mackley became a member of the Van Oord Group after acquisition by Van Oord UK Ltd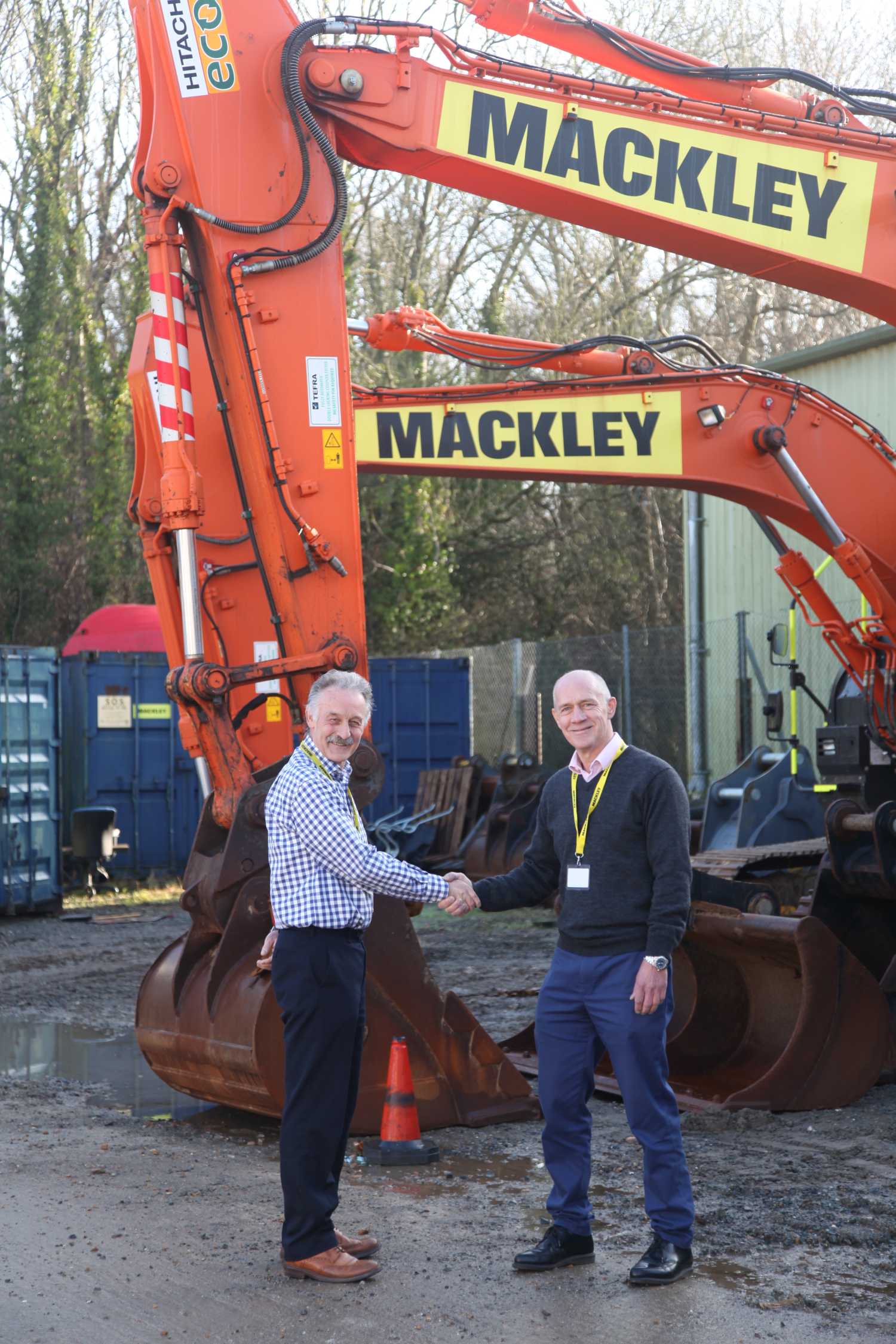 Tony Camilleri retired, handing over to Ben Hamer
Awarded biggest ever contract at Havant Thicket Reservoir