Starting out on a career? Maybe we can help!
We are committed to developing our people through all earn and learn schemes such as apprenticeships, graduates and work placements. We want to equip students, of all ages, with the right skills and training needed to help build constructive and meaningful careers.
We are working with a number of schools, colleges and universities and supporting The STEM Hub with school events in Sussex & Surrey, Essex, Kent & Medway.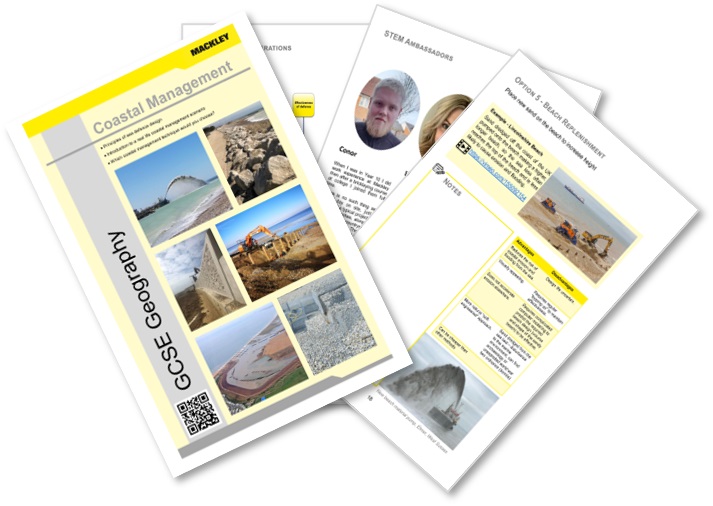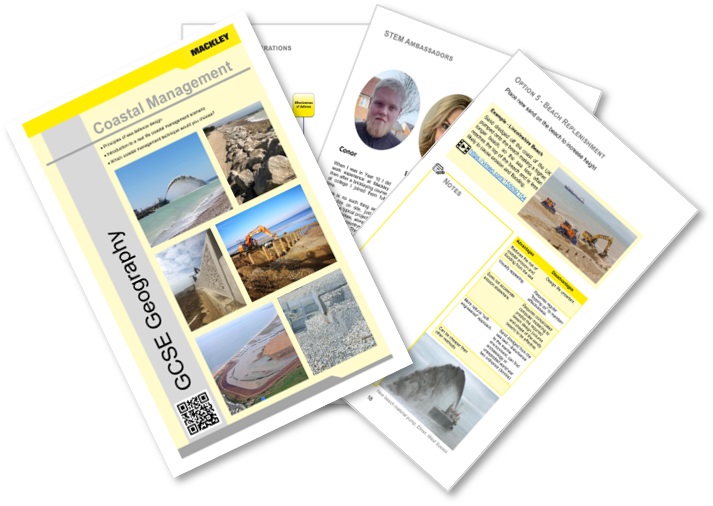 This includes taking part in this year's virtual careers STEM event that reaches out to 60,000 primary and secondary school students. It's running from 11-31 March 2022 and coincides with British Science Week and National Careers week.
Our aim is to provide young people with industry led content to inspire them to think about pursuing careers at Mackley and within the Science, Technology, Engineering, and Math's sectors. Please keep an eye out on our Twitter and LinkedIn pages for further information about this event.
We have also produced a Workbook and Presentation package that supports the Geography GCSE syllabus, looking at Coastal Management. Based on a real life scenario students are encouraged to evaluate the different sea defence options. For more information or to arrange a visit from one of our STEM Ambassadors please contact STEM@mackley.co.uk or call Head Office.
STEM AMBASSADORS
We would like to introduce you to our STEM Ambassadors:
Lizzie Brumwell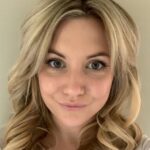 'I am a Senior Hire Controller at Mackley. I studied as a beautician when I left school and started at Mackley as a temporary role between jobs and have never looked back.

On a daily basis I am sourcing equipment for site, managing our suppliers, dealing with account queries, ensuring targets are met and that additional revenue is made for the department.

I became a STEM ambassador to try to encourage more young people to enter the construction industry.

Outside of work I enjoy long walks with my Jack Russel, baking and socialising with my friends.'
Conor McAnaspie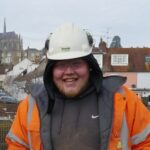 'I did work experience at Mackley when I was in Year 10, then, after a bricklaying course at college I joined them full time.

There is no such thing as a typical day on site, just as there isn't a typical project.

We work on beaches, along river banks, in the countryside or town centres. Since joining Mackley I have completed an NVQ in General Construction Management and I am now studying for an HNC in Construction, which will lead on to a degree in Construction Management. Mackley is paying for the course as part of my career progression.

Being a STEM ambassador gives me the opportunity to encourage more young people to consider careers in construction.'
Will Pickles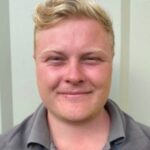 'Before joining Mackley I studied a BTEC Level 3 Extended diploma in Engineering. When I started at Mackley I took an HNC in Civil Engineering and then a BSC in Civil Engineering and Site Management. Mackley sponsored me to do the HNC and the BSC.

"During a typical day I will run through the planned activities with the site team, ensure paperwork is up to date and walk the site to check on health and safety. I am involved in ordering plant and materials and dealing with issues that arise during construction.

I became a STEM ambassador to be involved with site visits, showing graduates how they need to consider the buildability of their designs. At university we are taught how to design but not how to build.

"I am due to finish my degree this year and I am on target to achieve a 1st class honors.'
Students! If you think a work placement, apprenticeship or graduate scheme might be just what you need to help you on your way, or even if you just have some questions about a career in civil engineering/construction, we would love to hear from you.
See how Mackley can work for you
Work placements
We have worked closely with various colleges and universities such as the University of Brighton, Portsmouth Highbury College and MidKent College by providing numerous work placement opportunities.
As part of our corporate social responsibility we also support a number of local schools, colleges and universities, regularly getting involved with community projects.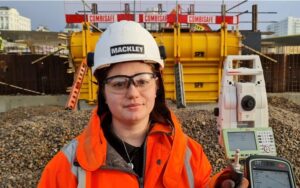 University of Brighton student, Alice (pictured right), joined us in September 2021, as a one year work placement student in Civil Engineering.
'My job has changed so much since I have started, my confidence has grown in my role.

I'm able to work and complete tasks on my own, things like setting up a total station for setting out and surveying. Also concrete cubes, slump test and site QA paperwork.

My advice to other work placement students is - while working, ask as many questions as you can think of and try to learn something new every day'
Apprenticeship Schemes
Meet a few of our apprentices…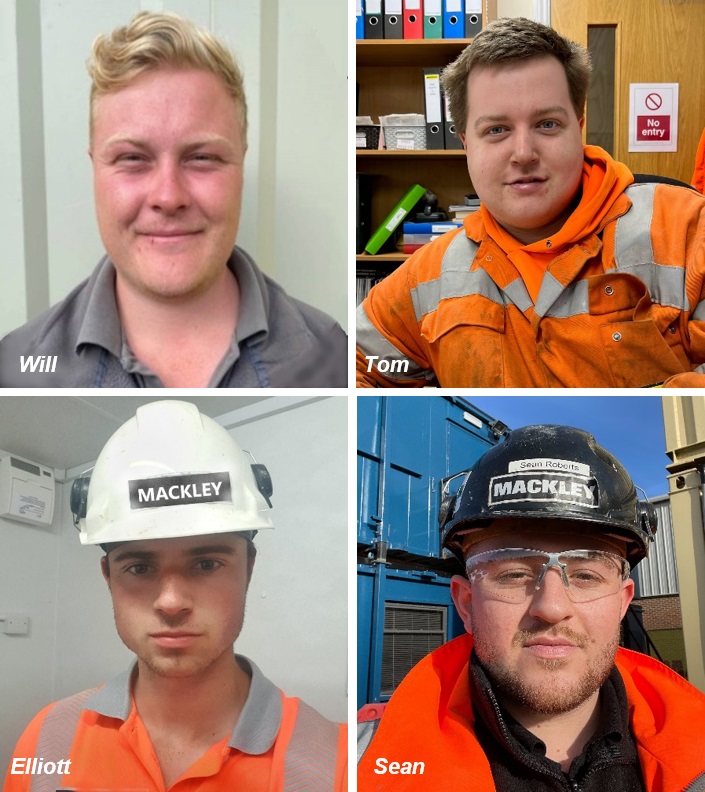 Mackley offers structured apprenticeships in a variety of professional fields such as Ground working, Vehicle Maintenance and Civil Engineering. Whichever route you choose, you will receive high quality training, blending formal qualifications with hands on learning, working alongside design, construction and environmental specialists.
At Mackley, every project is bespoke with unique challenges, and you'll join a team where your ingenuity will help find the best engineering solutions. If you chose a site role, you'll be mostly working outdoors and will learn to apply innovative technology and sustainable engineering practices to enhance sites for local communities and wildlife.
We provide dedicated training and a commitment to fostering every individual's potential. Whichever route you choose, you will receive outstanding training and experience.
Sean Roberts and Will Pickles both joined us as Trainee civil Engineering Technicians. Mackley supported them through their HNC qualifications and now they are taking their learning to the highest level by studying a Site Management Civil Engineering Degree at London South Bank University. As well as a degree, they will also gain their IEng professional qualification with the Institution of Civil Engineers (ICE). They are both on target for achieving 1st class Honors.
Elliott first spotted Mackley at the STEM Sussex Big Bang Event at Ardingly. After completing his A-Levels at school, he got in touch and is now a high flying Civil Engineering Technician Apprentice. He is studying for a five year part time degree at Brighton University, whilst working on various sites including one where he was involved with installing a series of five tonne, low energy Archimedes screw pumps.
Ongoing support
Once you're on board, we will support you every step of the way. We know deciding your future is not always cut and dried so we provide opportunities at every level, skill and discipline to help you achieve your potential and perhaps help decide which path to follow. Our rotational programme will give you experience of every aspect of construction life, both at the coalface and behind the scenes. You could be on site, at the yard and in the office. We have a wealth of experienced people ready and willing to teach and mentor.
---