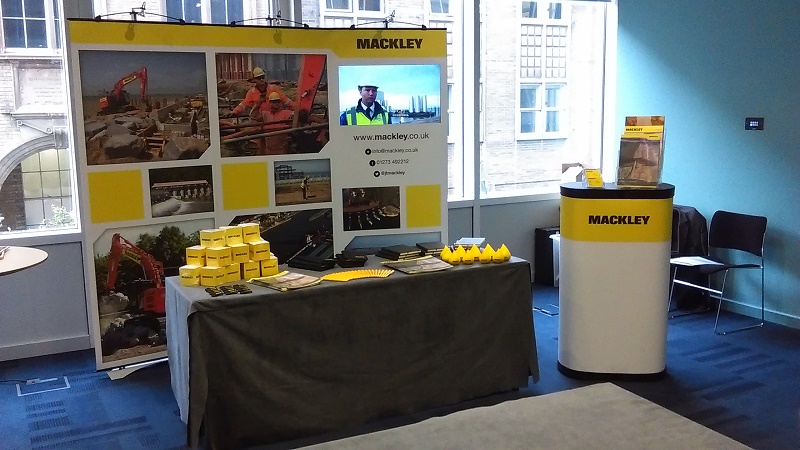 Mackley is gearing up for a busy October with preparations underway to participate in a number of industry events across the country focusing on issues including flooding, coastal defence and the future of the construction industry.
Over a two-week period, Mackley will participate in four events, starting with the Suffolk Coastal Forum in Ipswich (7 Oct), for which the company is the main sponsor and an exhibitor.
The forum, taglined 'Suffolk – towards a resilient future for our estuaries and coast', will focus on future planning and new ways of working around the county's coast and estuaries.
On 11-12 October, Mackley is gold partner for the Construction News Summit, which is taking place at the Hilton Bankside, London.
Now in its fourth year, the event brings together leading contractors with major clients and government in order to raise construction up the political agenda and unveil future investment plans.
Overlapping that event is Flood Expo (12-13 October) at which Mackley will be exhibiting (stand F310).
Flood Expo is the largest gathering of its kind in the world. Experts from the world's leading flood prevention companies will present solutions to widespread flooding problems, alongside an extensive seminar and workshop schedule highlighting new, cost-effective ways to prevent and manage floods.
The hectic period will conclude with Mackley exhibiting at the NCE Flood and Management Forum, which takes place at the America Square Conference Centre, London on the 19-20 October.
The 12th edition of this annual forum will provide an opportunity for the industry to reflect on the critical lessons learnt from winter flooding and debate new approaches to flood risk management.
For more information on all the events Mackley is participating in, head to the events page of this website.
08 September 2016