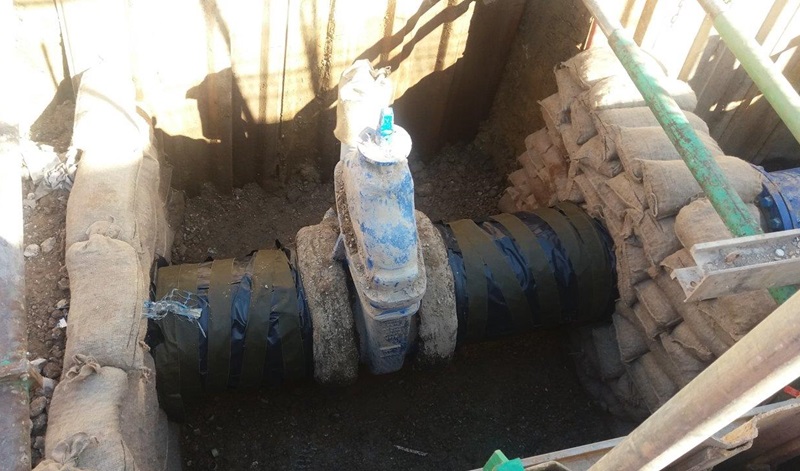 Works to divert two water mains on behalf of Portsmouth Water – required to facilitate a new transport route in the region – are now complete, with the reconnections having taken place.
Mackley was contracted by Portsmouth Water to carry out the project, which will maintain water supply to the town of Gosport and the surrounding area.
Hampshire County Council is currently delivering a scheme to provide a guided busway transport route connecting Fareham in the north, to Gosport in the south.
In order to complete the scheme, two existing Portsmouth Water assets needed to be re-diverted. One – a 30" pre-stressed concrete (PSC) water main located within a disused railway corridor – is a critical supply trunk main for Gosport.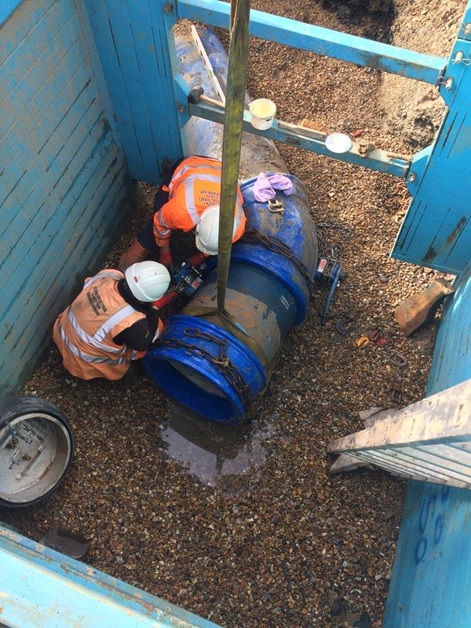 Works got underway in the second half of 2020 and are now complete, with the final connections having taken place during the week commencing 22 March.
David Gilding, Mackley's Project Manager, said: "We have successfully completed the final connections on this challenging water main diversion for Portsmouth Water.
"Working closely with Hampshire County Council and their main contractors, Dyer & Butler, we have managed to overcome a lot of obstacles associated with sharing a work site under the current conditions, and have managed to do so safely.
"After successfully completing pressure and water quality testing over the past month, the final connections have now taken place.
"This involved shutting off the major water feed into Gosport for five days while we diverted the flows through the new 450mm, 600mm and 800mm diameter pipelines.
"Our experienced and dedicated project team has worked tirelessly to ensure this project is ready on time, and their knowledge has been invaluable in dealing with the various design changes that were forced upon us due to unforeseen circumstances uncovered during excavations – and sharing the works site under the current Covid-19 restrictions."
---
26 April 2021