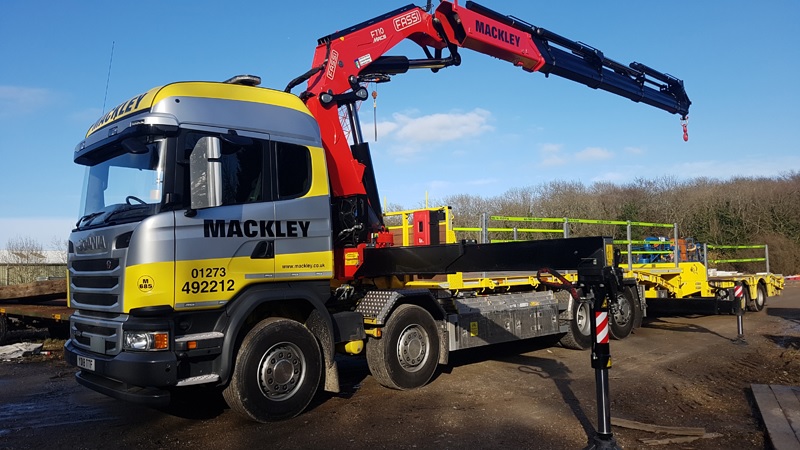 Mackley's commitment to exceeding the industry standard when it comes to managing fleet safety has been recognised through membership of two leading accreditation schemes.
In recent weeks, Mackley has been confirmed as Champion Members of the Construction Logistics and Community Safety (CLOCS) scheme – while also meeting the Silver level requirements of the Fleet Operator Recognition Scheme (FORS).
CLOCS is a national industry standard which is the direct result of collaboration between the construction and fleet sectors to address shared safety issues.  
It brings together developers, construction companies, operators, vehicle manufacturers and regulatory bodies to embed a road safety culture across the construction industry.
CLOCS works through three main streams: improving vehicle design, addressing the imbalance between on-site and on-road safety, and encouraging wider adoption of best practise through a national standard.
FORS is a voluntary accreditation scheme for fleet operators which aims to raise the level of quality within fleet operations. The scheme also demonstrates which operators are achieving exemplary levels of best practice in safety, efficiency, and environmental protection.
To date, there are approximately 5,000 FORS members – operating around 110,000 accredited vehicles.
David Knapp, Mackley's Business Development Manager, said: "With Mackley teams working across large parts of the country, road safety is of paramount importance to us – both in terms of protecting our employees and other road users.
"Membership of these leading accreditation schemes also recognises our efforts to operate in a sustainable manner, and with due consideration for the environment."
Mackley's fleet continues to modernise
In recent months, Mackley's plant department has taken delivery of a new mini excavator.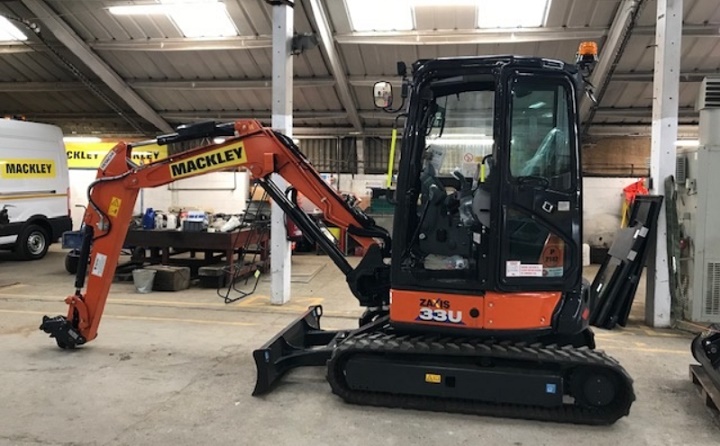 The addition of the Hitachi ZX33-U Zero Tail Swing Mini Excavator is part of a programme of continual investment to ensure the company and its employees are best equipped to operate efficiently and safely at all times.
Mackley has also invested in a replacement Welfare Van. The converted Transit has seating for four people, and is fitted out with toilet, microwave and hand washing facilities. 
David Knapp added: "We believe it is vitally important to continually replace, update and improve our plant and vehicle fleet.
"These new vehicles have gone straight into action and will, without doubt, enhance our teams' ability to work safely and efficiently at a number of sites where we are currently operating."
---
22 October 2019