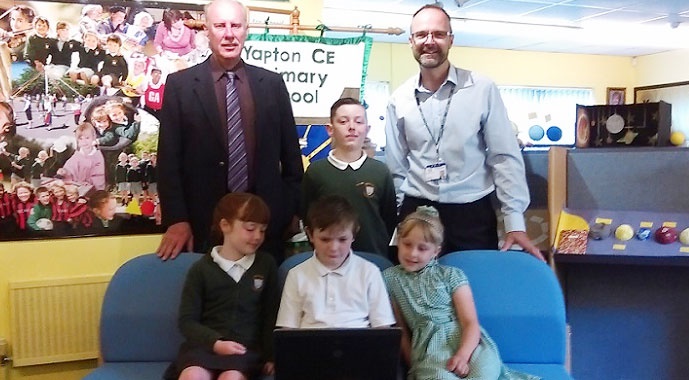 Mackley has made a further donation of laptops to a primary school near Arundel in West Sussex.
The donation of five laptops – made by Mackley's Finance Director Robert Pope (left in pic) to the school's Headteacher, Nick Sharp – takes the total number of laptops donated to Yapton Primary School to 15.
Mackley has close links to the school; Trevor Mossop's (Technical Services Manager) wife Claire works there, while Katrina McAnaspie (Document Controller) was once a teaching assistant at the school.
As part of its corporate responsibility, Mackley is committed to working in partnership with the people who live and work in the areas it operates, and to this end the company supports a wide range of local charities and community initiatives.
Robert Pope, Finance Director, said:
"We recognise that many local schools have tight budgets – and that technology can be expensive and beyond the reach of some schools.

"We hope this latest donation of laptops will benefit both the pupils and teachers at Yapton Primary School, and will help enhance the learning environment."
---
20 September 2017