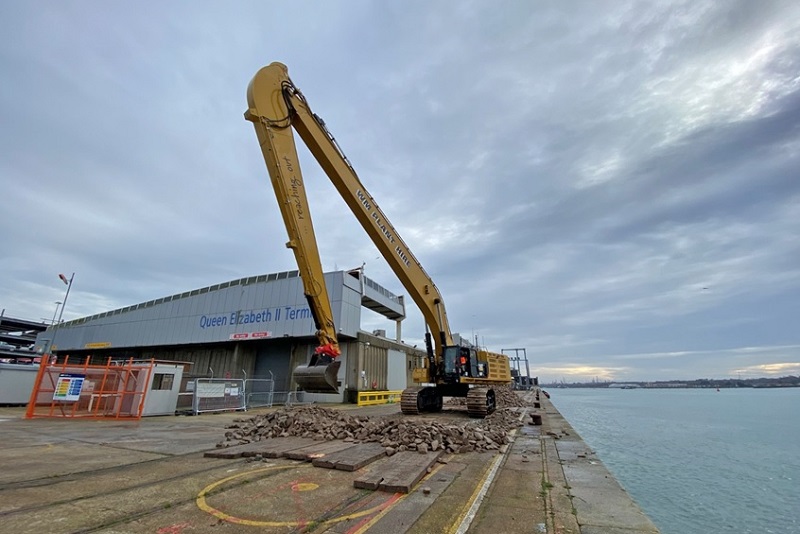 Nearly 2,000t of stone has been used to complete a project to protect a key terminal at the Port of Southampton from the threat of scour erosion.
Mackley was commissioned by Associated British Ports (ABP) to supply and place rock armour in the berth pocket at the Queen Elizabeth II Cruise Terminal – as remediation to scour holes, that had formed from large vessels manoeuvring into Berth 38 to 40.
The Port of Southampton is one of the UK's busiest deep water ports, handling some of the world's largest vessels. Recent investment by ABP at Southampton includes new facilities for boarding some of the biggest cruise liners.
As part of the project, Mackley teamed up with long reach excavator specialists, WM Plant Hire, who provided one of their largest machines to assist with placement of rock armour at a depth in excess of 16 metres.
The 115 tonne CAT 390F long reach has a 30m outreach which, in conjunction with the Prolec 3D GPS system, enabled real-time placement of the rock.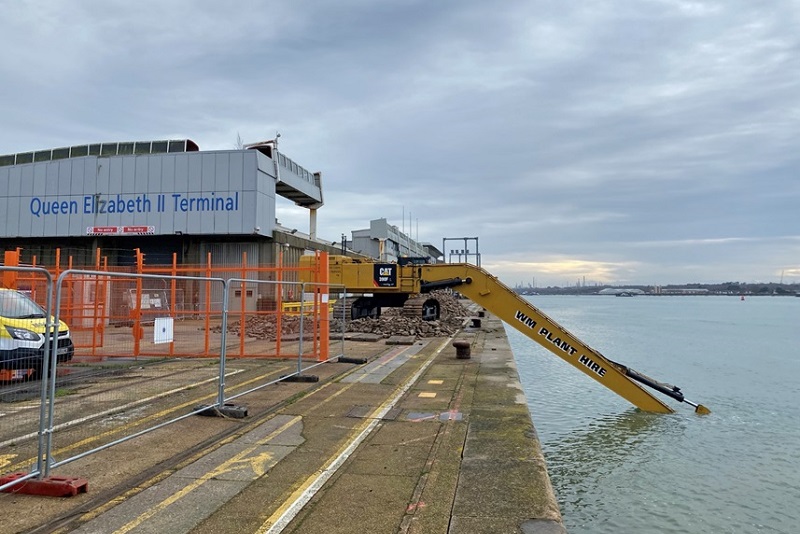 As the rock was placed along the berth, a local base station supplied the positioning data which was linked to over 13 satellites for accuracy.
Mackley utilised an initial bathymetric survey, which was overlain with the design levels, to create a 3D model which clearly defined the work area. This live model informed both the placement of material and aided the ABP Engineer to make commercial decisions on the purchase of additional rock and to ensure all remedial areas were backfilled successfully.
The works – which involved the placement of nearly 2,000t of stone – were completed just before the Christmas 2020 break.
---
15 January 2021