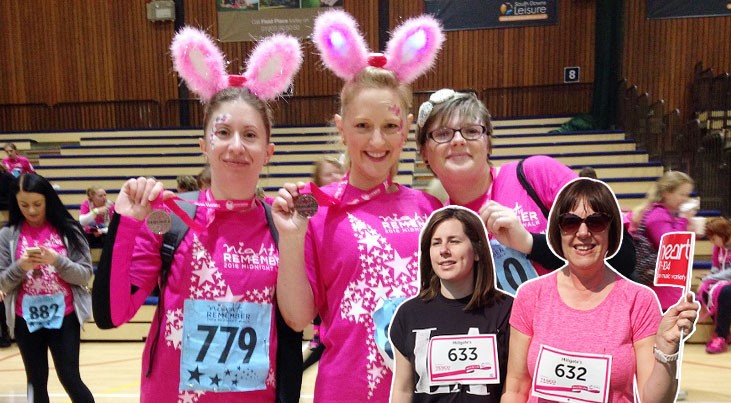 Congratulations to four Mackley employees who have successfully completed challenging fundraising events over the past few weeks.
Clare Bean (accounts), Viv Bagwell (purchasing) and Sarah Wilcock (HR) took part in a 'Night to Remember' (main), walking 13 miles overnight on 25 June to raise funds for St Barnabas House Hospice.
Their endeavours raised vital funds for the charity's home night service as it looks to double the number of patients it can care for each year.
Turning the town pink, the walk started at Worthing Leisure Centre with the route taking the walkers through the streets of Worthing and down to the seafront.
Over the past eight years, more than 8,000 ladies have taken to Worthing's streets and seafront and have collectively raised over £1m for St Barnabas House.
On 5 June, Liz Millgate (reception) completed her first 5k run (inset) while participating in the Horsham Race for Life with her daughter Kate, raising £450 for Cancer Research UK.
Liz ran in memory of her neighbour and friend, Lynn Braden, who sadly passed away from cancer earlier this year.
The event took place at Horsham Park, with the 'Pink Army' once again turning out in force to raise valuable funds for the charity.
All four ladies are grateful to colleagues at Mackley who supported their efforts with generous donations.
6 July 2016