Mackley was one of just a handful of companies invited to exhibit at the prestigious 2016 Investinblue event, organised by the National Maritime Development Group and held as part of the International Festival for Business 2016.
The two-day event, held in Liverpool on 15-16 June, reflected the growing recognition that, as an island nation, the UK maritime sector is vital to the future success of the UK economy.
Investinblue attracted industry professionals looking to advance the cause of the maritime industry and share the challenge of ensuring that the UK remained a global maritime centre of excellence.
The speaker line up included Mark Whitworth, CEO of Peel Ports. Working on behalf of Peel Ports, Mackley recently completed a project to provide enhanced access for the new Liverpool2 (L2) Deep Water Container Terminal Construction Project.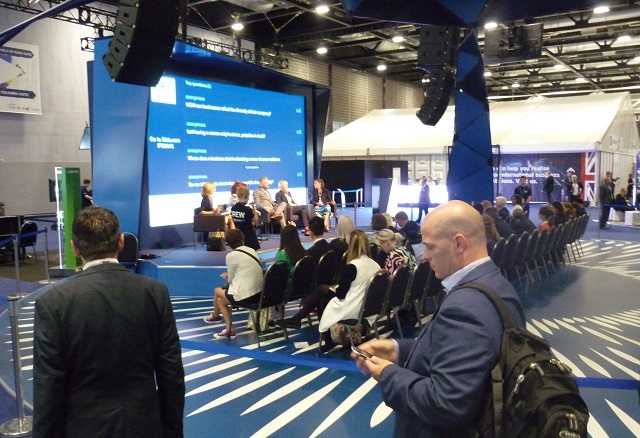 With two networking lunches and more than 350 delegates in attendance, the event afforded Mackley the opportunity to develop valuable contacts within the UK maritime sector.
David Knapp, Mackley's business development and marketing manager, said: "Investinblue offered an excellent platform for us to engage with international peers, great business thinkers and entrepreneurs and to explore new opportunities to grow our business.
"Investinblue also showcased the world-class capabilities of the vibrant and growing maritime sector and demonstrated why maritime infrastructure development projects are essential to maintaining and instigating growth in the national economy."
The International Festival of Business 2016 ia global marketplace, bringing together thousands of businesses from around the world for three weeks of events, networking and deal-making.
The National Maritime Development Group is a business engagement group focused on supply chain development and the sustainable growth of estuarine and coastal communities.
01 August 2016