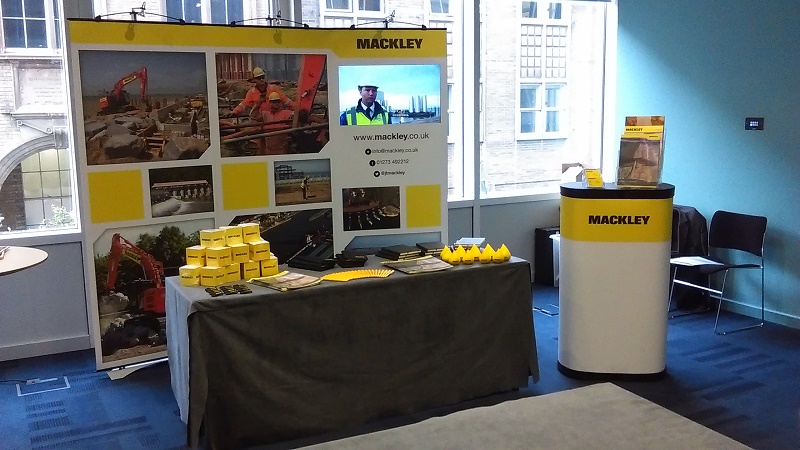 2017 looks set to be another busy year for Mackley's marketing and business development teams, with participation in a number of important industry events already confirmed.
The events, which take place across the country, cover a range of business sectors including flood prevention and coastal defence.
The first event in Mackley's 2017 calendar, which will see more additions in the coming weeks and months, is Flood & Coast 2017 (28-30 March), for which Mackley is a bronze sponsor.
Led by the Environment Agency, Flood & Coast draws together key stakeholders from the flood and coastal erosion risk management (FCRM) community, including local authorities, infrastructure owners, consultants, contractors, community groups and academic institutions.
More than 1,500 professionals are expected to attend the event, which takes place at the International Centre in Telford, to network and exchange a broad range of perspectives on innovation and best practice in FCRM.
Mackley will also be represented at Floodex 2017 (17-18 May), an important event for the flood defence and the water level management (WLM) sector.
Now in its second year, Floodex covers flood defence, prevention, mitigation and drainage across two days of networking opportunities, bringing together leaders from local authorities, the Internal Drainage Board (IDB), engineering, design, contracting and planning.
This year's event once again takes place at the Peterborough Arena.
Much later in the year Mackley will participate in the New Civil Engineer Flood Management Forum (15 Nov). The 13th edition of this event will be held at the America Square Conference Centre in London.
Keep an eye on the Mackley event page throughout the year for details of more industry events that we will be attending during 2017.
09 January 2017