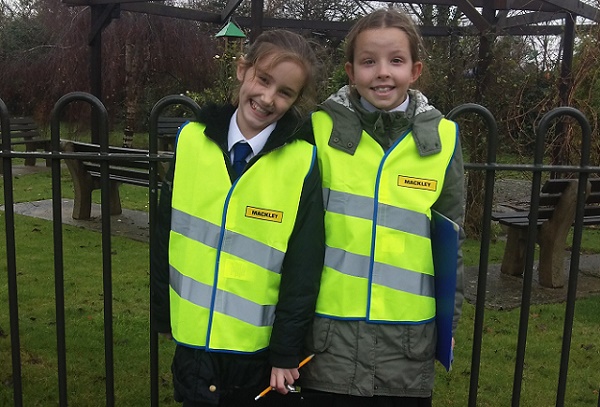 Mackley has donated a consignment of hi-vis jackets to a West Sussex junior school in a bid to help pupils stay safe on the journey to and from school during the winter months.
The jackets were presented to children from Thomas A Becket Junior School in Worthing, which caters for pupils aged 7-11 years, on Thursday (8 Dec).
The jackets, which feature the Mackley branding, will be used as part of the school's 'Be bright, be seen' initiative.
Road safety data shows that pedestrians are more likely to be involved in a road collision in the run up to Christmas. Almost a third of pedestrian accidents happen between October and December, with 7am to 9am and 3pm to 6pm the most prevalent times of day.
A spokesperson for the school said: "We would like to say a big thank you to Mackley, who kindly donated 90 high visibility jackets to the school after hearing about our 'Be bright, be seen' non uniform day.
"The children will be wearing the jackets during all school trips within walking distance, and also for other events like our scooter training."
David Knapp, Mackley's Business Development Manager, said: "We are delighted to be able to support this important road safety initiative by Thomas A Becket School.
"The stats show that this is the most dangerous time of year for pedestrians, and that collisions and casualties peak at the times when children are travelling to and from school.
"Hopefully the jackets will help keep these local children safe around the roads this winter."
Picture: Two of the school's 'Eco Committee' wearing the jackets as they surveyed locals as part of  the local 'Community Travel Plan'.
---
12 December 2016