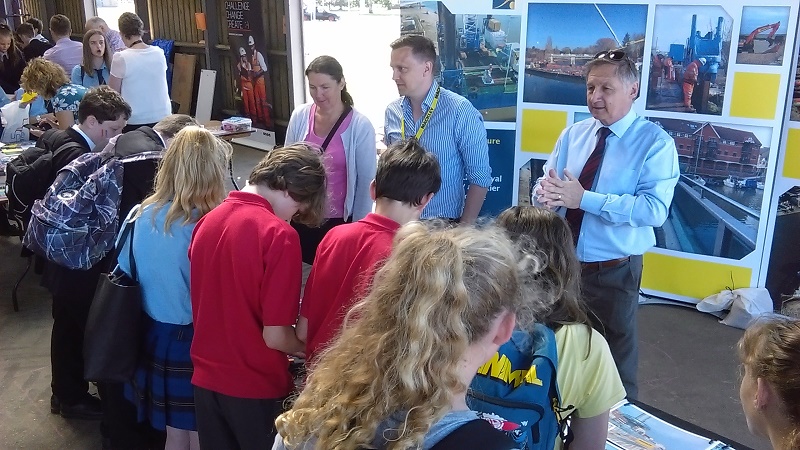 Mackley recently participated in an interactive one-day event designed to celebrate, and raise the profile of, young people's achievements in science and engineering.
The Big Bang Fair South East, which took place at the South of England Showground, West Sussex on 28 June, is organised to encourage more young people to get involved in science, technology, engineering and mathematics (STEM) initiatives.
With thousands of nine to 19-year-olds attending, the Big Bang Fair is a STEM careers fair with a difference. The event links future employers with young people, and aims to inspire them to study STEM subjects and consider meaningful careers in these areas.
Organisers describe the event as a 'full-on, noisy, fun day', designed to enable companies to establish connections with like-minded individuals, businesses and organisations from across the region.
In addition to sponsoring the event, Mackley was also represented at the accompanying exhibition where the company's employees engaged with a significant number of students.
David Knapp, Mackley's Business Development Manager, said:
"After the success of the 2017 event, Mackley was once again delighted to sponsor the Big Bang Fair South East, particularly as the event focuses on the STEM sector.

"Encouraging the right calibre of young people to consider a career in civil engineering, with all the opportunities and challenges it offers, is vital for Mackley and other companies in the sector.

"The event itself was a great success, providing us with the opportunity to meet the local young engineers of the future."
---
02 July 2018