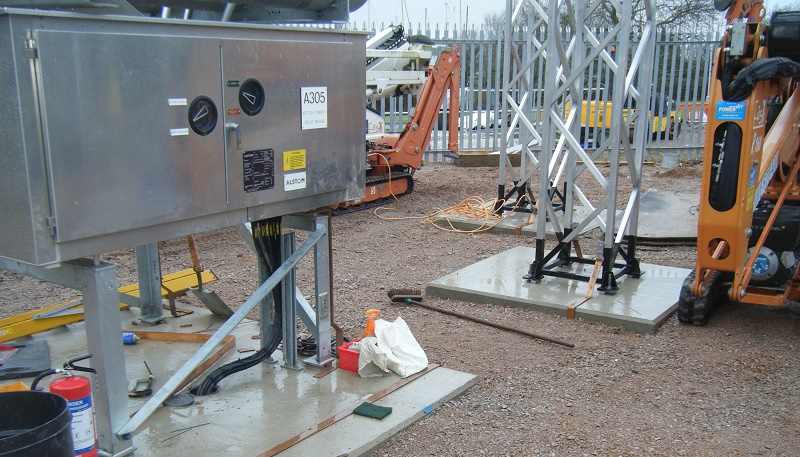 Mackley is nearing completion of a project to construct a new electricity substation at Cowes on the Isle of Wight.
The 20-week, £450,000 project is being carried out on behalf of Omexom UK, which supplies and constructs high voltage electrical infrastructure solutions for utility and private operators throughout Great Britain and Ireland.
Omexom works on behalf of many of the major electricity market players including Scottish and Southern Energy, Western Power Distribution, Central Networks and Electricity Supply Board.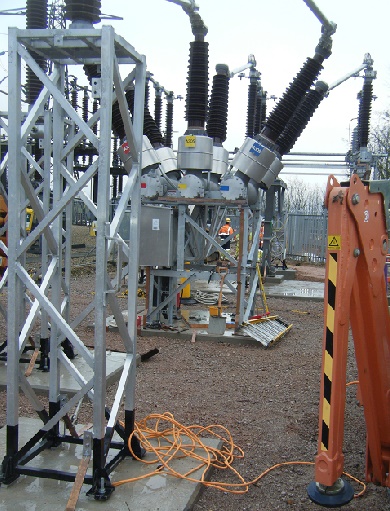 Working as main contractor on the project, Mackley's remit covers the design, supply and construction of all civils works, including interfacing the current access routes into the existing control building.
With the site surface prepared, the Mackley team created a suitable piling mat for the piling works which were carried out by a specialist piling contractor.
Works also included the supply, installation and testing of concrete bases for switch disconnectors, circuit breakers, capacitor voltage transformers (CVTs) and cable sealing ends.
A new multicore and fibre cable ducting system, and new lighting column base have also both been installed.
Finishing works included installation of a new vehicle access gate system and construction of a new access road for future maintenance of the compound.
David Knapp, Mackley's Business Development Manager, said: "We are increasingly becoming more involved with clients in the energy sector, working on conventional schemes such as this substation on the Isle of Wight, and renewable energy projects including solar farms and micro hydro electric turbines.
"We look forward to working with our partners at Omexom UK to deliver similar schemes in the future."
---
13 March 2017