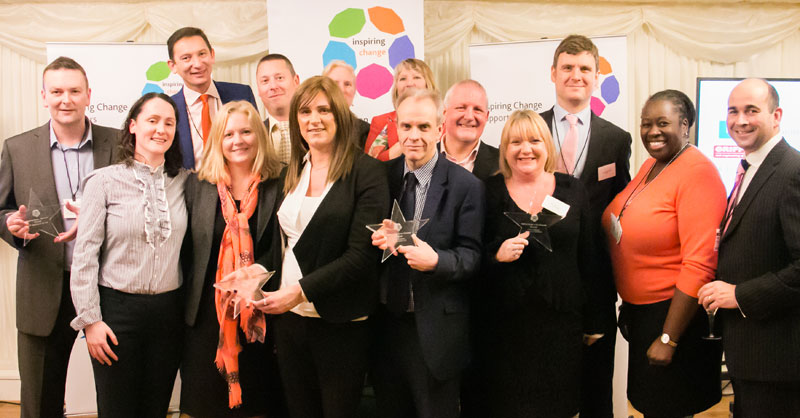 Mackley has enjoyed success in a prestigious new awards scheme which recognises best practice in promoting diversity in the civil engineering sector.
The Civil Engineering Contractors Association (CECA*) Inspiring Change Awards have been introduced to encourage fairness, inclusion and respect in the workplace, education, and the wider community.
The inaugural awards were presented at a Parliamentary reception on 27 January 2016, when Mackley was announced winner of the Inspiring Change SME Award – one of just five awards presented on the night.
Other civil engineering contractors on the awards' short list included Bam Nuttall, Costain, Kier, Morgan Sindall, Skanska, Carillion, Colas, Balfour Beatty and Jackson.
The judges selected Mackley as a winner for "taking a genuinely innovative approach to the challenge of students who might otherwise drop out of civil engineering courses in their first year".
They added: "The company is providing real-life insight for first year students to demonstrate the reality of the industry as a counterpoint to the theoretical elements learned on their course."
Mackley's winning submission outlined an initiative to give students from the University of Brighton a 'real life experience' though a series of visits to civil engineering sites.
The award was presented to Dave Knapp (far left in pic), Business Development and Marketing Manager at Mackley, who said: "We are part of the local Industry Advisory Board which meets on a quarterly basis and focuses on civil engineering students at the University of Brighton.
"We were concerned by the number year one students who were dropping out having become disillusioned. They seemed to think civil engineering was about maths and physics and nothing else!
"With a wide variety of schemes in the South East it made sense to organise a series of in-depth site visits to illustrate the many challenges civil engineers face on a daily basis.
"We organised two visits in 2015 – including one to the Clays Lake Reservoir at Pease Pottage – and are currently planning the 2016 programme.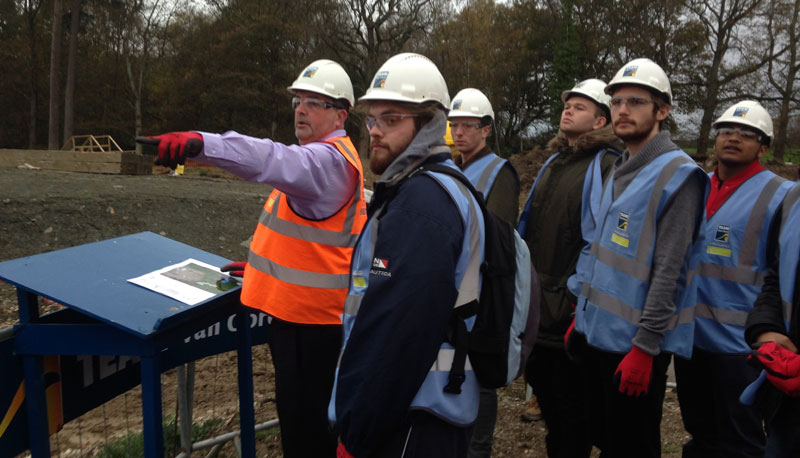 "Feedback from both visits has been incredibly positive and we enrolled two students for work experience as a result."
"The key objective is to maintain and enhance students' interest, intrigue and fascination for civil engineering. The students are our future and their passion requires constant stimulation. We need to understand, respect and appreciate the important role they have to play in this ever changing and evolving world."
The CECA Inspiring Change Awards Reception was hosted by Mims Davis MP and addressed by Caroline Dinenage MP, Parliamentary Under-Secretary for Women, Equalities and Family Justice; and Loraine Martins MBE, Director of Diversity and Inclusion at Network Rail.
Alasdair Reisner, CECA Chief Executive, said: "I would like to congratulate all of the winners, who were drawn from a field of entrants of exceptionally high quality.
"CECA is proud to present these awards, which show the steps our industry is taking to further fairness, inclusion and respect in workplaces, schools, and wider society.
"CECA members build, maintain, and upgrade the nation's infrastructure. It is vital that they have access to the best talent available to do so, and that means attracting the workforce of tomorrow from the widest possible pool."
*CECA
CECA represents more than 300 contractors of all sizes, covering approximately 80% of the civil engineering market in Great Britain. Its members build infrastructure that provides the basis for economic sustainability and quality of life in communities across the country.
2 February 2016