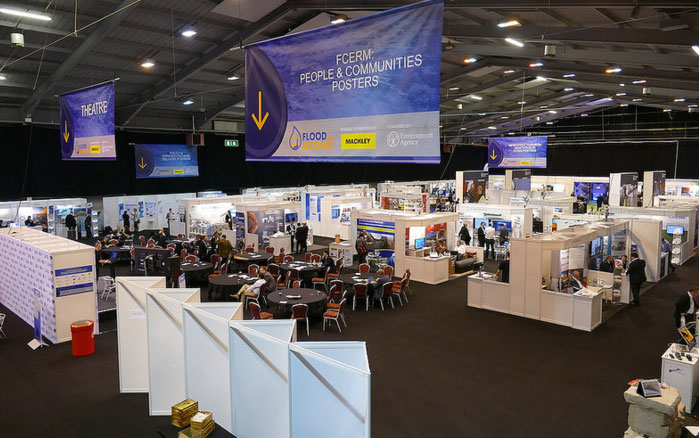 Flood & Coast 2016, held in Telford last week (23-25 Feb), provided a unique opportunity for the Mackley delegation to discuss innovation and best practice with other professionals from across the flood and coastal erosion risk management (FCERM) community.
Organised by the Environment Agency, the event drew together key FCERM stakeholders including local authorities, infrastructure owners, consultancies, contractors, businesses, community groups and universities. More than 1,500 delegates attended the three-day exhibition, conference and workshop sessions.
Jacqui Bandy, Marketing Executive at Mackley, presented alongside an impressive array of speakers from across the UK and Europe, and much further afield including the US and Australia.
Jacqui's presentation, delivered on behalf of Team Van Oord, outlined the multi-award winning Medmerry Managed Realignment Scheme in West Sussex – the UK's largest open-coast realignment scheme.
Jacqui said: "I enjoyed the presentation which appeared to be well received and generated some really excellent questions from the audience.
"It was great to have the opportunity to outline the collaborative nature of the project, and explain how we managed to successfully engage with the local community right from the outset."
Mackley was also one of the 90 exhibitors in the sold-out exhibition, which featured specialists from across the entire supply chain delivering FCERM technology and solutions, including the leading Environment Agency Water and Environment Management (WEM) framework contractors.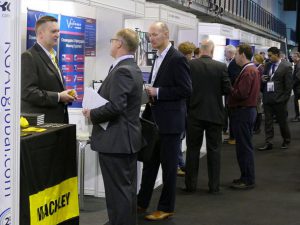 The Flood & Coast dinner celebrated the seven winners of the Environment Agency Project Excellence Awards, with categories ranging from programme and project delivery to innovation, efficiency and sustainable resource management.
Mackley was part of the team that picked up the Project Excellence 'Innovation Award' for the Broomhill Sands Coastal Defence Scheme.
The £30m Broomhill Sands Scheme was delivered by Mackley, working as part of Team Van Oord and on behalf of the Environment Agency. As well as winning the Innovation Award, Broomhill Sands was also shortlisted in two other categories Project Excellence categories: 'Programme and Project Delivery' and 'Efficiency'.
Alison Baptiste, Director of Strategy & Investment at the Environment Agency and Flood & Coast 2016 Chairman, concluded: "Last week we brought together scientists, academics, engineers, practitioners and government officers to share ideas and best practice in FCERM.
"As well as a full and varied programme featuring 170+ speakers and over 90 exhibition stands to explore, we were able to network with key contacts and create new connections in the UK and overseas.
"We've celebrated industry successes at the Project Excellence Awards, learned from our international peers and had a reality check hearing from flooded communities.
"This conference provided a great opportunity for industry professionals to come together to be inspired, to listen, learn, discuss and plan for the future."
Flood & Coast 2017 will be held 28 February to 2 March, once again at the International Centre, Telford.
29 February 2016