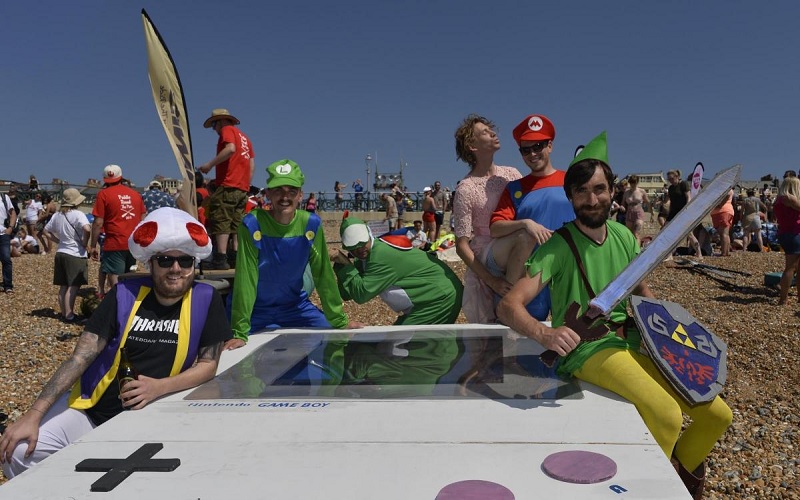 Mackley was proud to sponsor Paddle Round the Pier 2018 – Europe's biggest charity beach festival – which took place in Brighton on 7-8 July.
First held in 1996, Paddle Round the Pier has since raised more than £300k for a variety of charities including the Wave Project, the Royal National Lifeboat Institution (RNLI) and Brighton Surf Life Saving Club (BSLSC).
It is anticipated that the 2018 event attracted more than 50,000 visitors, with many taking part in activities including male and female kayaking, 'paddle something unusual' and 'the paddle'.
The 'paddle something unusual' competition took place on Saturday and featured the 'Mario clan' (pictured) – made up of Toad, Mario, Luigi and other beloved Nintendo characters – hopping in a classic Gameboy as their float of choice.
David Knapp, Mackley's Business Development Manager, said:
"We are committed to working in partnership with the people who live and work in the areas where we operate, and we support a wide range of local charities and community initiatives.

"Being one of the most popular events on the Brighton calendar, we were naturally delighted to be able to lend our support to Paddle Round the Pier which raises money for a number of fantastic causes.

"With the sun shining and tens of thousands of people in attendance, the event certainly did not disappoint."
---
10 July 2018