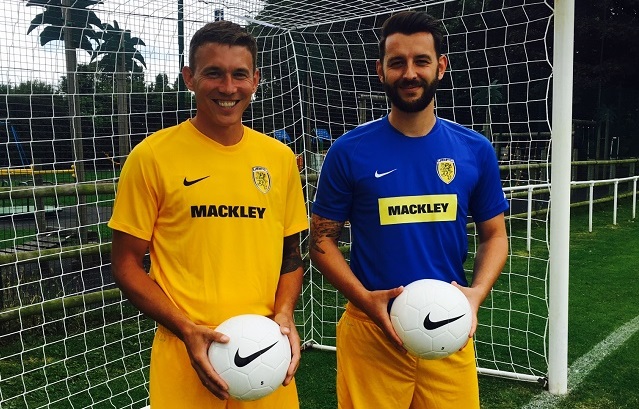 Mackley has agreed a deal to become the first team kit sponsor of Upper Beeding FC ahead of the 2016/17 season.
The Macron Southern Combination Football League, Division 2 outfit get their campaign underway this Saturday (20 August) with a trip to Westfield.
The new kit, which has been produced by Broadwater Sport, will then get its first outing at the Memorial Fields a week later (27 August) when Worthing Leisure are the visitors.
Formed in 1965, Upper Beeding FC celebrated their 50th anniversary in 2015 by successfully applying to join the newly formed Southern Combination Football League (formerly Sussex County League) in Division 2.
Last season, their first at that level, the Yellows finished in their highest ever position, 7th, including a victory away at eventual champions AFC Varndeanians.
Under the guidance of management team Josh Baldock, Matt Rowland and Matt Gray, the club will be hoping for another successful season this time around.
David Knapp, Mackley's business development and marketing manager, said: "Mackley is delighted to be the new shirt sponsor of Upper Beeding FC and wishes them every success this season.
"As a company, we are committed to working in partnership with the people who live in our community, and it is our pleasure to support a wide range of local charities and community initiatives."
David Rowland, Upper Beeding FC secretary, said: "This Saturday sees the start of the new football season for Upper Beeding FC in the highly competitive Southern Combination Football League Div 2 and the club is looking to build on last year's 7th place finish in our first season at this higher level.
"Not only do we want to be the best, we also want to look the best on match days as we compete across the county.
"Working with Mackley as our local community partners, we have brand new kit for the new season that we are proud to wear, and we are very grateful for their incredible generosity and support."
18 August 2016