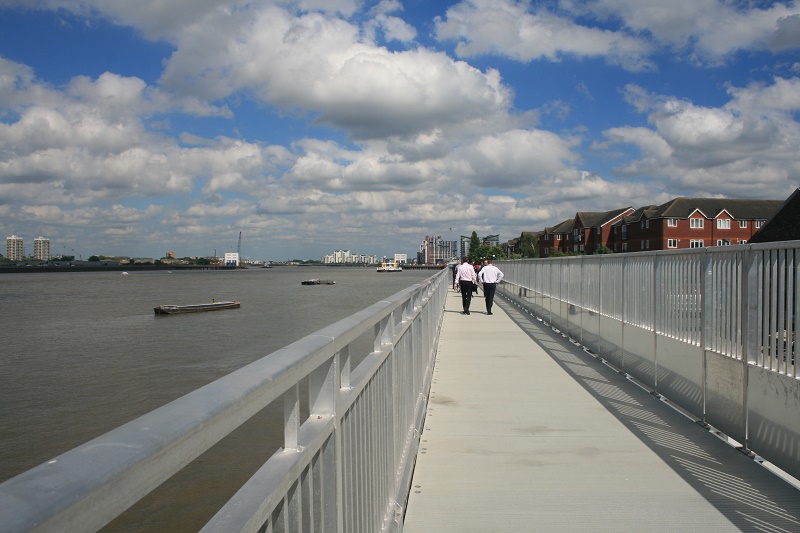 A project to join up two sections of the Thames Path in Greenwich has been officially opened, with cyclists and pedestrians already taking advantage of the new elevated walkway.
The Thames Path is a near-continuous 184 mile greenway for non-motorised users along the bank of the River Thames. However there was a missing 275m section through Charlton Riverside – known locally as the 'Missing Link'.
Working on behalf of the Royal Borough of Greenwich, Mackley designed and constructed a new demountable steel walkway and cycle path – located on top of the Thames flood wall – to connect King Henry Wharf and Warspite Road.
The new facility was officially opened on 20 June at a ceremony which included speeches by Will Norman, London's Walking and Cycling Commissioner (pictured below), and Cllr Denise Scott-McDonald, Cabinet Member for Air Quality, Public Realm and Transport, Royal Borough of Greenwich. Paul Munro, Mackley's Site Agent, also attended the ceremony.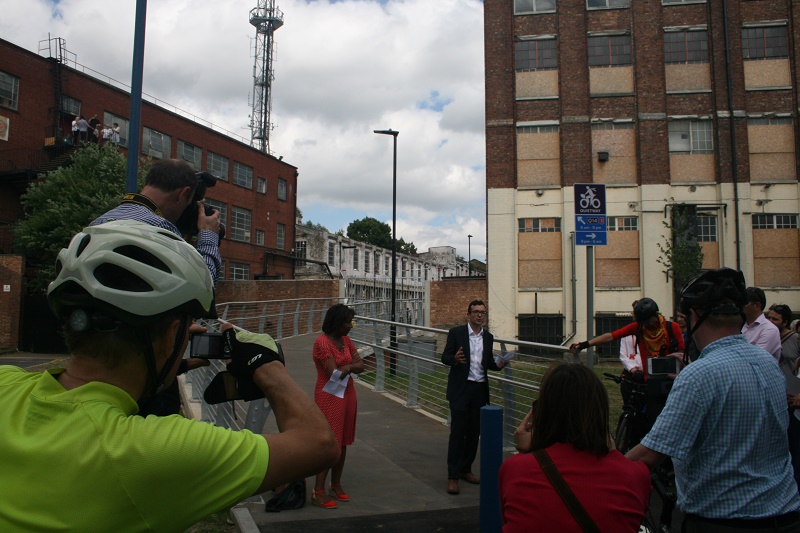 Mackley's remit for the Missing Link project included the design and construction of a new demountable steel walkway and cycle path, installing access ramps, balustrades and handrails, lighting and signage. Works also involved replacing the existing curbs, brickwork and concrete bollards around the base of the ramps, and installing lifesaving equipment.
The project team also replaced the badly deteriorated handrails to improve the safety of old existing concrete staircases leading to the Thames foreshore.
The works also involved the installation of a timber fender, designed to collect silt from the river and provide a habitat for wildlife.
Praise for the project
The new facility has been described as both 'fantastic' and 'impressive' by Sustrans, the walking and cycling charity.
Matt Winfield, Sustrans' London Director, said:
"All the fantastic work done here makes this important route better for everyone.

"From local people to long distance cyclists, the Thames riverside route is deservedly popular, passing some of London's key landmarks including the Thames Barrier and the O2 Dome."
---
28 June 2018