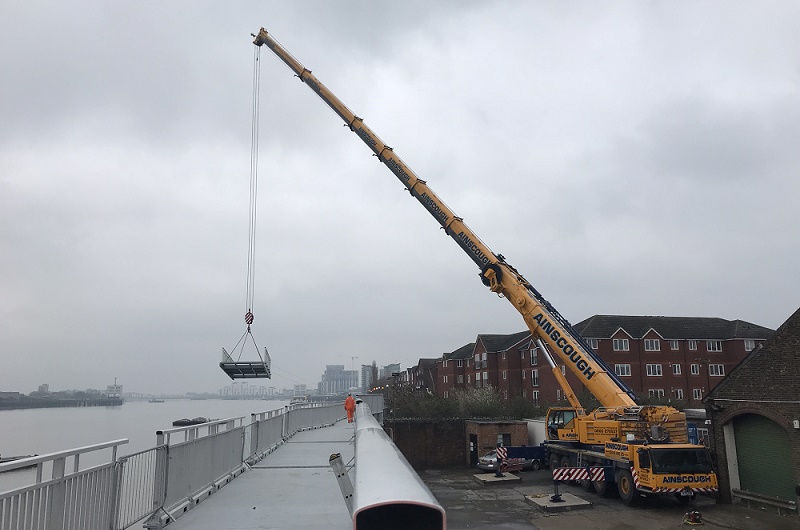 The construction of a new elevated walkway, the central element of a project to join up two sections of the Thames Path in Greenwich, is nearing completion.
The Thames Path is a near-continuous 184 mile greenway for non-motorised users along the bank of the River Thames. However there is a missing section through Charlton Riverside – approximately 275m long – known locally as the 'Missing Link'.
Working on behalf of the Royal Borough of Greenwich, Mackley is in the latter stages of a project to design and construct a new demountable steel walkway and cycle path – located on top of the Thames flood wall – to connect King Henry Wharf and Warspite Road.
The project – which is around three weeks from completion – includes installing access ramps, balustrades and handrails, lighting, bollards and signage.
Works still to be completed include replacing the existing curbs, brickwork and concrete bollards around the base of the ramps, and installing lifesaving equipment in the event of someone falling into the river.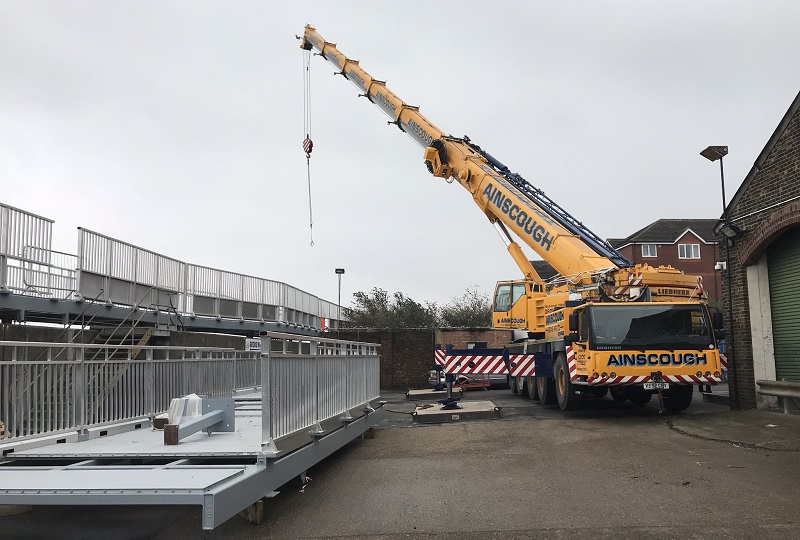 Mackley will also replace the badly deteriorated handrails to improve the safety of old existing concrete staircases leading to the Thames foreshore.
The project has also involved the installation of a timber fender, designed to collect silt from the river and provide a habitat for wildlife.
Site constraints
The site has presented a number of access difficulties which required a change in approach.
The original plan of action was to use a mobile crane to transfer the walkway panels – weighing up to 5t each – from lorries onto a barge, which would then work its way eastwards installing the panels as the tide allowed.
This method was changed when it became apparent that – with careful planning and good communication with the various occupants of Cable Wharf – the installation could be carried out using a combination of hiab lorries and mobile cranes, thereby reducing the complexities of tidal working and in turn cutting costs. A 200t crane was used to install the final panel at more than a 50m radius.
---
01 May 2018