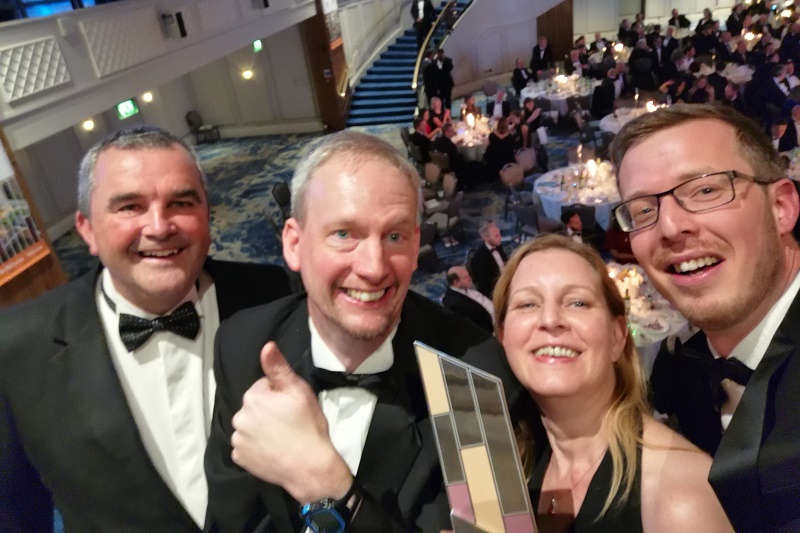 A scheme which has significantly reduced flood risk to thousands of properties on the West Sussex coast has been recognised with a prestigious national award. 
The Shoreham Adur Tidal Walls Scheme, officially opened in March 2019, was crowned Climate Resilience Project of the Year at the British Construction Industry Awards on 9 October.
The Shoreham scheme was carried out by Mackley, working as part of Team Van Oord and on behalf of the Environment Agency, Coast to Capital Local Enterprise Partnership, Adur District Council and West Sussex County Council.
The BCI Awards recognise and reward excellence in project delivery. With a panel of exceptional judges, site visits to all shortlisted projects and rigorous interviews for all shortlisted companies, the awards are the ultimate vindication of project success.
The Climate Resilience category recognises excellence in completed projects – from concept, through procurement, design and construction and on to operations and ultimate end user satisfaction.
Specifically, it rewards projects that are mitigating the impact of extreme weather and climate change on people, properties and business.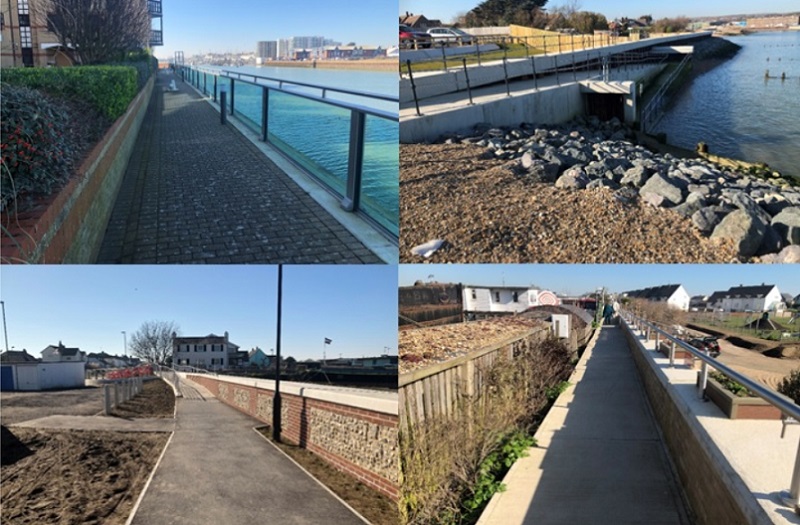 Designed to last for 100 years
Construction of the new 7.2km tidal defences in Shoreham began in September 2016, as many of the old defences came to the end of their useful life.
The new defences cover 1.8km on the east bank of the River Adur between Coronation Green and the A27 road bridge – and 5.4km on the west bank between the river mouth and the A27 road bridge.
They are formed of embankments, sheet pile walls, rock revetments, flood glass, and property level protection, and are designed to last for 100 years – though have been built so that they can easily be further raised after 50 years if necessary.
The project also involved improving the public footpaths along the route of the defences, and approximately 1.4 hectares of compensatory saltmarsh habitat have been created.
More success for Shoreham
The Shoreham Adur Tidal Walls Scheme is becoming no stranger to success.
Earlier this year, the project was awarded a Bronze National Site Award from the Considerate Constructors Scheme (CCS).
The CCS National Site Awards recognise construction sites where exceptional standards of consideration are shown towards local neighbourhoods and the general public, the workforce and the environment.
Winning a National Site Award is an exceptional achievement only given to sites that have made the greatest contribution towards improving the image of construction.
---
15 October 2019