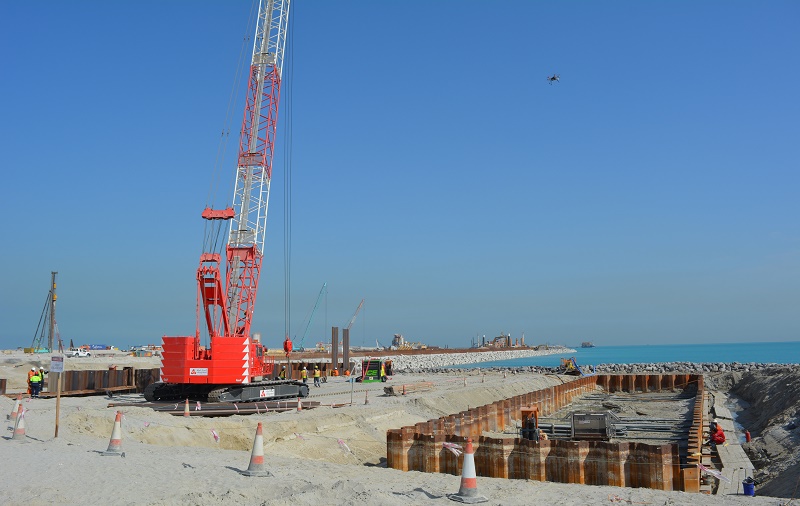 The Mackley piling team working as part of Van Oord on a project in the Middle-East has received a safety award.
The Mackley team was in Kuwait working on a project at the Al Zour Oil Refinery, south of the capital Kuwait City. When complete, the Al Zour Refinery will be the largest in the Middle East and one of the largest in the world.
Each month Van Oord presents a safety award to one of the teams working on the Al Zour project, and in January 2017 the award went to the Mackley piling team.
Luc Flier, Van Oord project manager for the Al Zour scheme, said the award was in recognition of the team's contribution towards creating a 'very safe construction site'.
In particular, the piling team was praised for its use of 'safety observation cards' and for ensuring Van Oord's HSE department had 'to do their very best to find anything (negative) to put in their report'!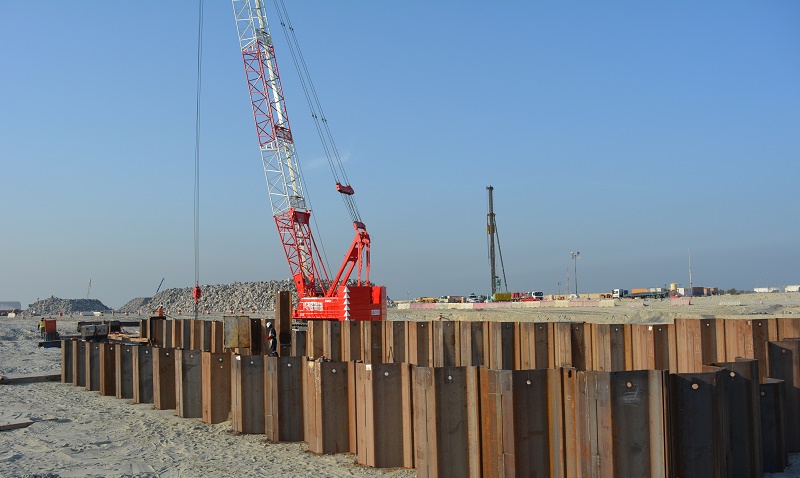 David Knapp, Mackley's Business Development and Marketing Manager, said: "We are naturally delighted to win this award and congratulate our piling team working in Kuwait.
"We always aim to achieve first class performance in quality, health, safety and environment by reducing and managing risks, eliminating potential injuries, preventing work related ill-health and minimising the effect of our activities on the environment.
"Wherever Mackley operates, we are committed to achieving the highest level of performance; we plan our works to achieve our clients' quality expectations, and believe that an excellent health, safety and environment record makes good business sense."
This is the second project Mackley has carried out on the Al Zour Refinery working as part of Van Oord.
In June/July 2016, a Mackley team helped create a new barge dock to provide a heavy loading berth for the construction of the new refinery. The six-week long project was completed with the assistance of the local workforce.
22 February 2017