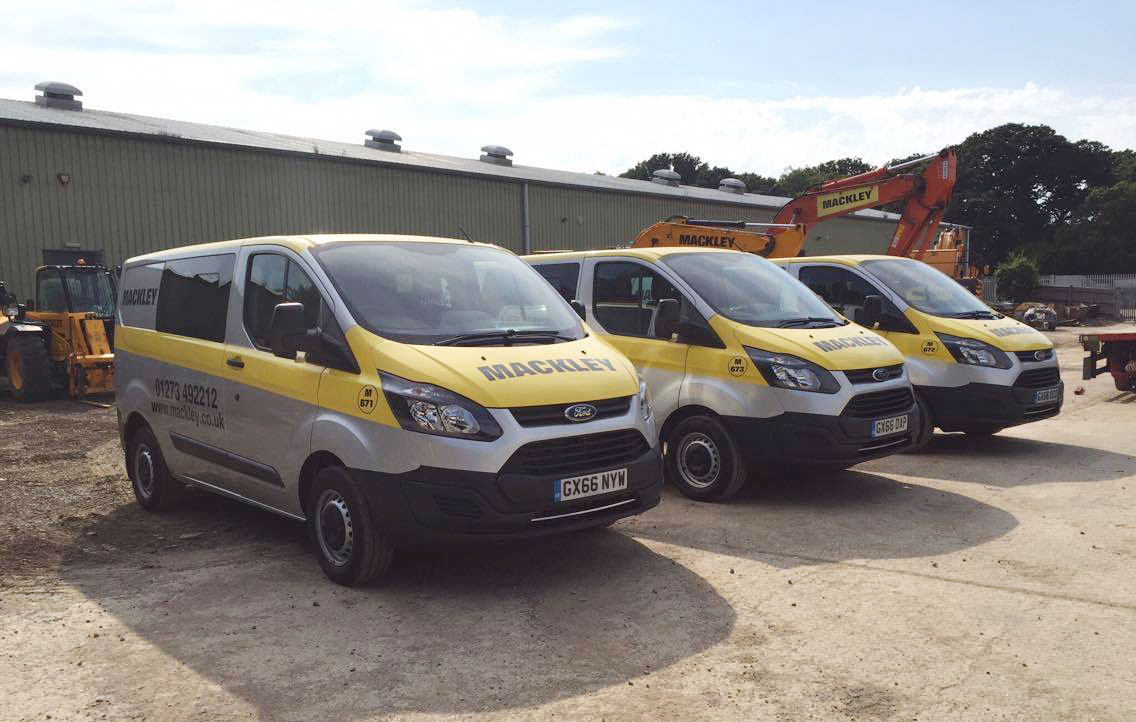 Mackley has unveiled a number of new additions to its plant and vehicle fleet as part of a programme of continual investment to ensure the company and its employees are best equipped to operate efficiently and safely at all times.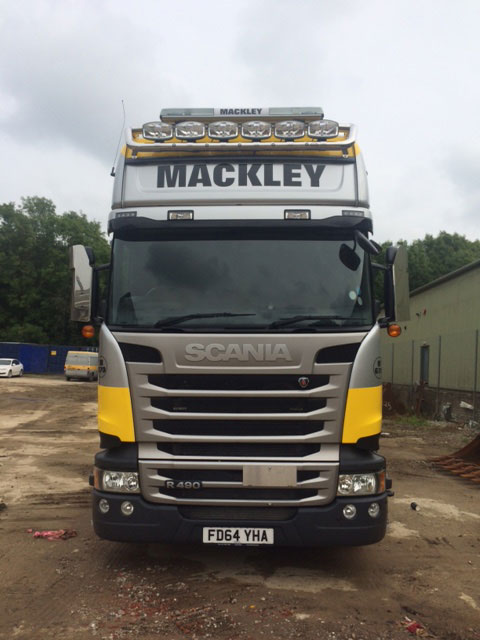 The new vehicles comprise a new Heavy Goods Vehicle (HGV) and three new Transit Custom Vans (featured above), while two mobile groundhog units will further improve working conditions for teams when on site.
The Scania R490 HGV has been purchased with two trailers: a step frame low loader trailer (GTS44) that will be used for transporting up to 25 tonnes (below); and a 40' flatbed trailer that will be of used to transport piles, excavator mats and other bulk materials.
The new HGV has been wrapped in Mackley livery and is already deployed on site. Recently the new vehicle made a return trip to Suffolk to collect and deliver concrete plinths for the Snowdogs charity trail which is currently running in Brighton in support of the Martletts Hospice.
The lightweight and compact mobile groundhog units (bottom), purchased from Genquip, are easily towed; it is a one person operation to secure and manoeuvre them on site in less than three minutes. The eco-friendly units – with additional solar panels fitted to the roof – are equipped with built in generators, cool boxes and microwaves as well as a separate toilet and drying room.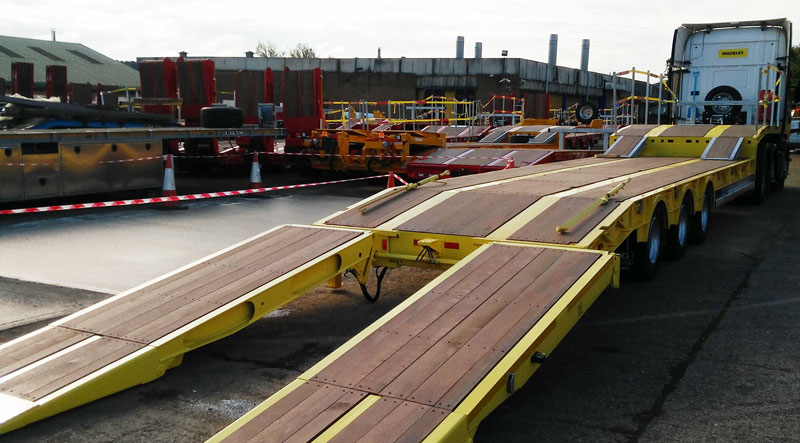 Tony Camilleri, Managing Director at Mackley, said: "We are continually replacing, increasing and improve our plant fleet and over the past 12 months have invested more than £1m in excavators, dumpers, compressors and transport.
"These latest additions are part of a five-year plan for further investment in plant which includes marine equipment, lorries and cranes."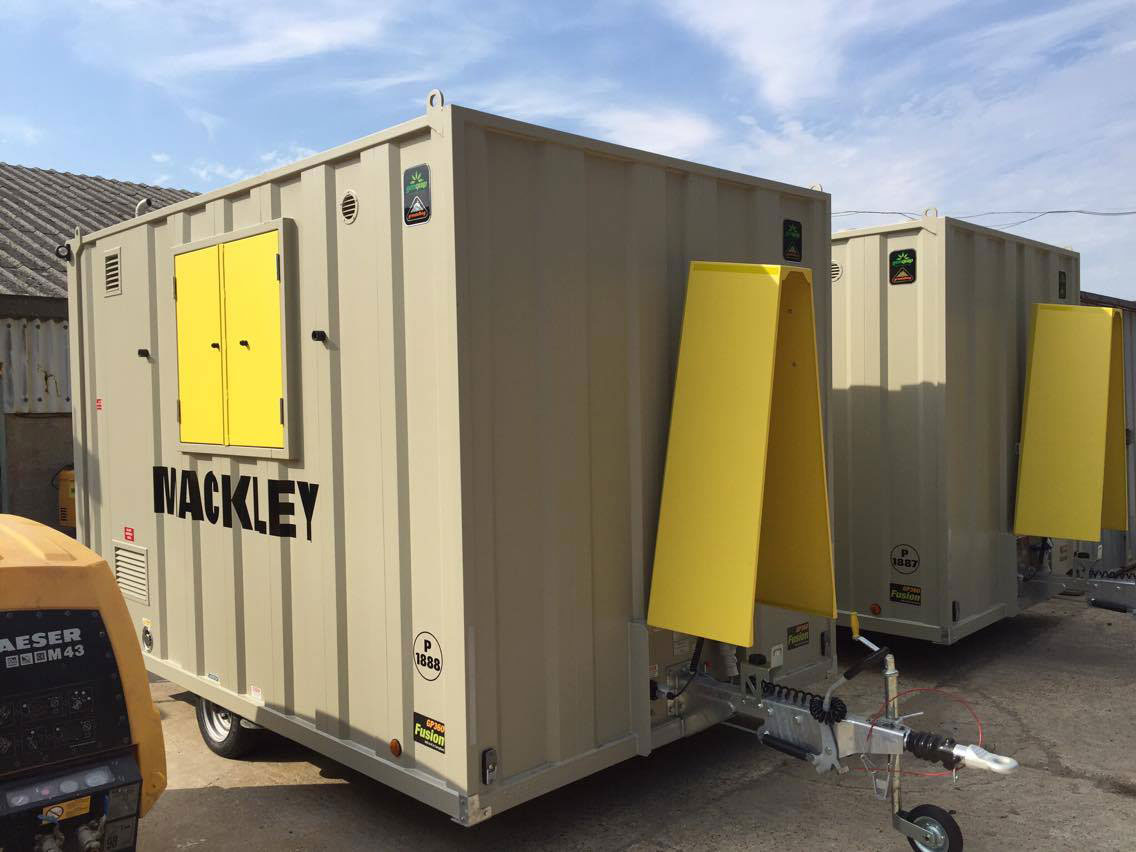 04 October 2016