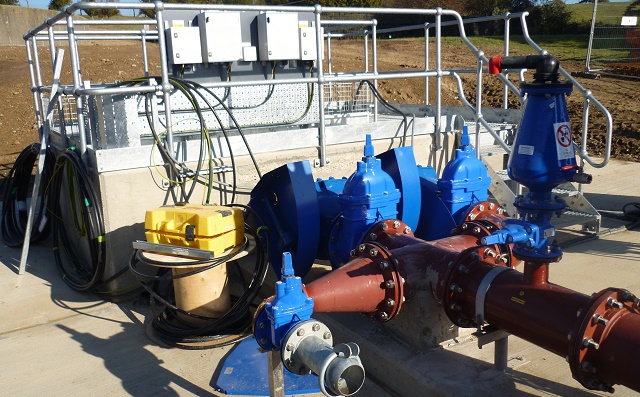 Mackley is coming towards the end of works to create a new pumping station at the Tenterden Water Treatment Works in Kent.
The project is being carried out on behalf of CDMP, a joint venture between Costain and MWH, as part of a larger scheme of works commissioned by Southern Water to improve water quality.
Mackley was commissioned to carry out the works at Tenterden as part of the Asset Management Programme (AMP6).
The project involves constructing a 4m deep, 2.7m diameter pumping station including a reinforced concrete cover slab, reinforced concrete hard-standing surround, valve slab and pathway.
Other elements of the project include:
130m of rising main pipework including electro-fused, socket-spigot and bolted flanges.
Constructing a R/C motor control centre base, incorporating 12no 150mm ducts.
Laying more than 600m of ducting, including construction of four 1m³ draw-pits (three plastic and one brick).
Construction of four soakaways
Coring through the existing chambers which had been isolated, casting in pipework, and making water tight using a hydrotite seal, before making good. At the same time the Mackley site team was controlling over-pumping via two 4" pumps at a rate of 45 litres per second.
The project is expected to run for 23 weeks with completion anticipated in January 2017.
24 November 2016