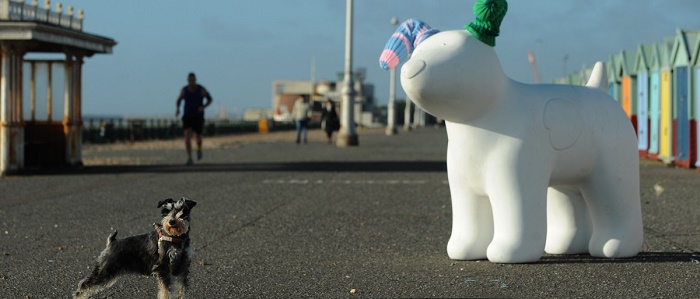 Snowdogs by the Sea, a charity arts trail, will be officially launched in Brighton tomorrow (24 Sept), and Mackley is delighted to be involved in the initiative.
The 'magical sculpture trail' – the result of months of hard work by a partnership comprising the Martlets Hospice, Wild in Art and Penguin – features 45 giant Snowdog sculptures, inspired by the animated short films, The Snowman and The Snowdog.
The trail will run until 27 November when the Snowdogs, including a pack of 20 Snowdog puppies designed by local school children, will be auctioned to raise money for the Martlets Hospice, a charity that cares for people living through a terminal illness in and around Brighton & Hove.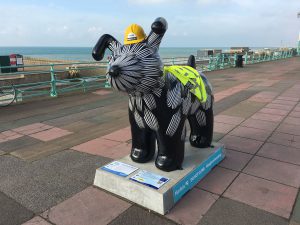 The Hospice plays a vital role in helping people diagnosed with a terminal illness to live life as fully as they can. Through expert clinical care, provided by highly skilled and experienced doctors and nurses, the charity ensure that, wherever possible, peace, respect and dignity are maintained.
As a sponsor of Snowdogs by the Sea, Mackley has helped with the logistics involved with moving the sculptures.
On Monday and Tuesday of this week (19 & 20 Sept), Mackley made the long return journey to Ipswich in Suffolk, to pick up 21.6ton of concrete plinths which will be used to support the Snowdogs.
All 36 of the 600kg units were transported safely back down the M23 ready for this weekend's launch.
David Knapp, Mackley's business development manager, said: "Mackley were extremely happy to help the Martlets Hopsice with the delivery of the plinths for the Snowdogs event.
"Our plant department arranged transport from Ipswich to Brighton in support of the hospice. We are looking forward to seeing our snowdog at the bandstand on Brighton seafront."
"The Martlets is a fantastic charity doing great work to support people in our local area, and we are only too pleased to be involved with this imaginative fund raising project.
"We wish 'Snowdogs by the Sea' every success and encourage anyone living in and around Brighton to have a go and support this wonderful cause."
23 September 2016