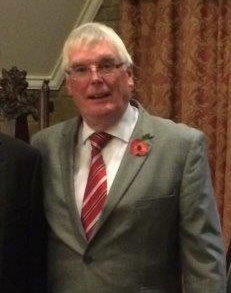 It is with much regret and sadness that we have to inform you that our colleague and close friend Tony Mackley passed away on the morning of Sunday 5 February.
As you may know Tony was diagnosed with cancer late last year and unfortunately the disease was particularly aggressive which sadly did not give him much time with his family once he was diagnosed.
It goes without saying that our thoughts and hearts go out to his wife Helen and family. We will all miss him.
Tony had been involved in J Thomas (Southern) Ltd, managing the crane hire business and Agricultural Land Drainage division since the mid-eighties, before being appointed a Director of JT Mackley in 2005 and becoming more active in the Mackley estate.
Tony was also Agent/Manager in Gibraltar in the period during 1978/81. He resigned his J T Mackley directorship in 2010, spending most of his time with Hopegar Properties, which he was actively involved in until just a few months ago.
Tony always kept tabs on our progress with interest and was very proud of our achievements – especially in recent years.
The funeral for Tony Mackley was held on Tuesday 21 February. It was held at Findon Crematorium, Horsham Road, Findon, BN14 ORG.