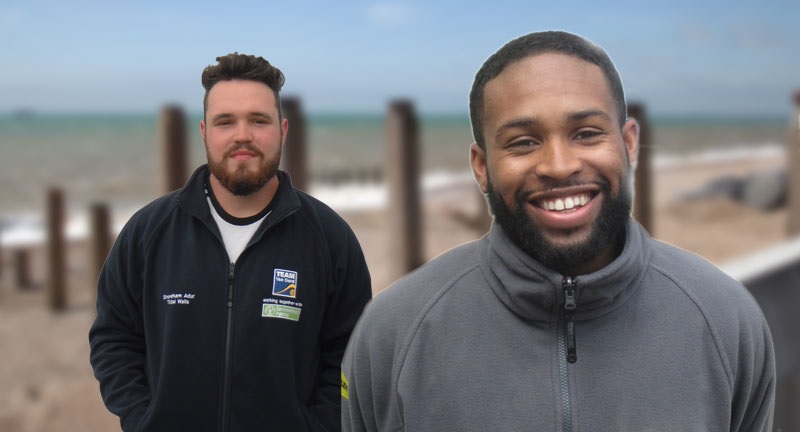 Following successful work placements last year, two more university students have been given one-year work placements at Mackley.
Roehan Alexander and James Duncan joined Mackley at the start of July and continue an ongoing commitment to help develop the next generation of civil engineers.
The students, who are studying civil engineering at the University of Brighton, will experience a wide range of skills and disciplines from marketing and accounts, to planning and technical services during their industry experience year. They will also gain valuable site experience by working on current projects at Clays Lake and Shoreham Adur Tidal Walls.
Mackley is committed to forging links and partnerships with local academic establishments, in order to enhance students' learning experience and aid their successful development.
Dave Knapp, Business Development and Marketing Manager at Mackley, sits on the local Industrial Advisory Board, based at the University of Sussex.
As part of this scheme, two groups of students from the University of Brighton visited the Clays Lake site, near Pease Pottage, in October 2016 to see at first hand, flood prevention works being carried out by Mackley working as part of Team Van Oord.
With the site up and running again after the winter break, further visits are planned.
In addition to organising site visits, Mackley team members have also made a series of presentations at the University on issues relating to sustainability and environmental awareness on civil engineering sites.
The work placements are being overseen by Roger Sargeant, a Director at Mackley. He said:
"Mackley is committed to supporting the local community by giving opportunities to students to gain valuable experience as they begin their careers in civil engineering.

"We welcome Roehan and James to the company; hopefully they will make a real impression while acquiring a wide range of skills that will benefit them as they move forward."
---
24 July 2017