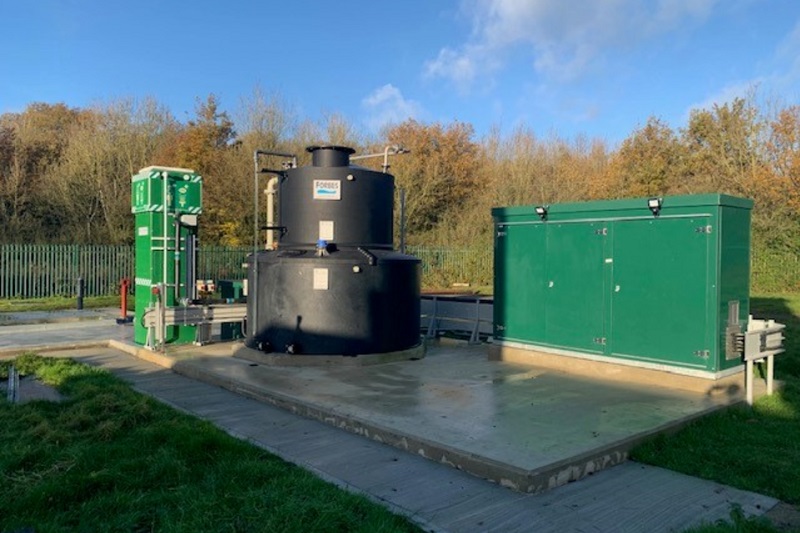 A project to deliver upgraded chemical storage to five water treatment works in Surrey, Kent and south London remains ongoing – with works at two sites complete.
The five sites are owned by SES Water, which supplies around 160 million litres of clean water every day to more than 735,000 people and in excess of 282,000 homes and businesses.
Its supply area covers 322 square miles extending from Morden and South Croydon in the north to Gatwick Airport in the south and from Cobham, Leatherhead and Dorking in the west to Edenbridge in the east.
Mackley has been tasked by SES Water to deliver upgraded chemical storage and delivery areas at five water treatment works – so that they can receive Orthophosphoric Acid and Ferric Sulphate.
As part of the project, Mackley will be designing and constructing the civils elements, working in partnership with Bridges, who are responsible for the mechanical and electrical components.
The works at each site involve installing reinforced concrete ground slabs for the HDPE bunded bulk storage tanks and GRP control kiosk.
Meanwhile, reinforced concrete delivery areas, with bund walls and sleeping policemen, are being constructed out of chemical resistant concrete (diamondcrete) where available or covered in a resin screed.
The fill kiosk, hose reel and emergency safety shower are also located on the slab.
At each site, a blindtank is being installed below ground to take any chemical spillages during deliveries.
To ensure no spillages can reach the surface water system, a castell interlock must be turned to the correct position to release the key for the fill kiosk.
This activates the three-way valve adjacent to the blindtank to divert flows into the tank – as opposed to the surface water network – therefore ensuring protection to the environment.
---
09 December 2020