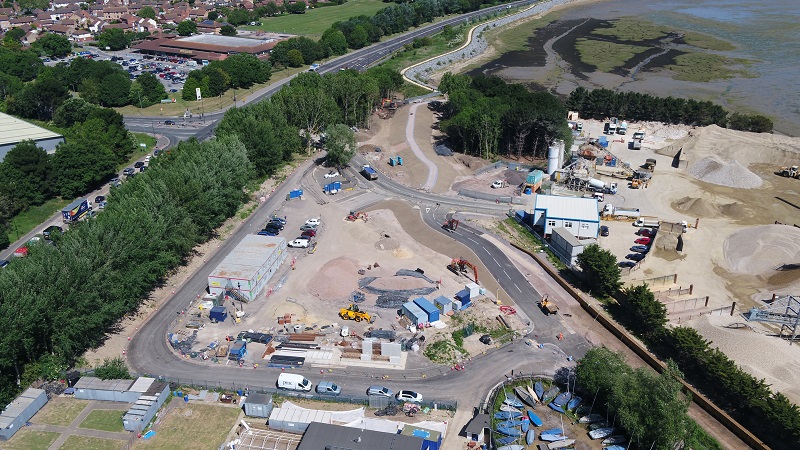 Mackley has overcome supply issues caused by the Covid-19 pandemic to ensure continued progress on the latest phase of a scheme which will reduce the risk of coastal flooding for more than 4,500 homes and businesses on Portsea Island.
The £58m North Portsea Island Coastal Defence Scheme, which is being delivered by the Eastern Solent Coastal Partnership on behalf of Portsmouth City Council, is being completed in five phases.
Mackley was selected from a shortlist of four experienced contractors to carry out the fourth phase of the scheme – which has been split into two sections, near Kendall's Wharf and at Eastern Road.
The works comprise the installation of a 2km sea defence wall, the construction of an embankment and raising the access road.
With many companies shutting down during the early stages of the Covid-19 pandemic, the site team reacted quickly in stockpiling materials and provisions, to make sure the site could continue in an efficient way.
With the support of the client, Mackley was able to change the design of the embankment works – from an earth embankment to one that is now sheet piled with 6f5 and topsoil surround. This was due to the unavailability of the original materials.
Works have also progressed on a number of other elements of the scheme, including the raising of the access roads – and the installation of new footpaths and a temporary car park.
Meanwhile, the design of the installation of a new drainage system has also been changed, with support from the client – who has thanked the site team for the effort that has been put in to make sure the site can operate safely during a difficult period.
The start of the works to the seawall has now been delayed until April next year with the overall project completion set for 2023. Mackley will continue to work at the Kendall's Wharf section until the end of August this year.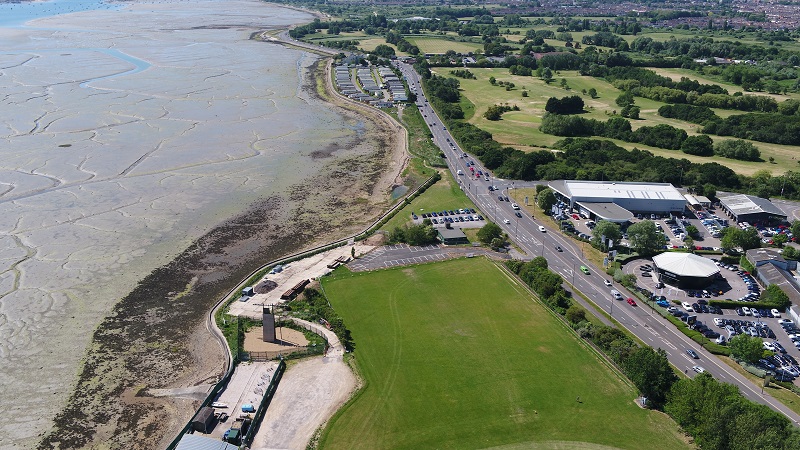 Mackley enjoying return to Portsea
Portsea Island is a small, low-lying island which contains a large proportion of the city of Portsmouth. It is the third largest (by population) of any island in the British Isles after the mainlands of Great Britain and Ireland, and has the highest population density.
Mackley previously worked on Portsea Island to deliver the first phase of coastal defences at Anchorage Park in 2015, which enhanced protection to the area and vastly improved public areas through effective landscaping.
The £6m Anchorage Park scheme involved the construction of 1.4km of coastal defences along the north of the island between Ports Creek Railway Bridge and Kendall's Wharf. The works have reduced the risk of coastal flooding and erosion to the area over the next 100 years.
---
11 June 2020