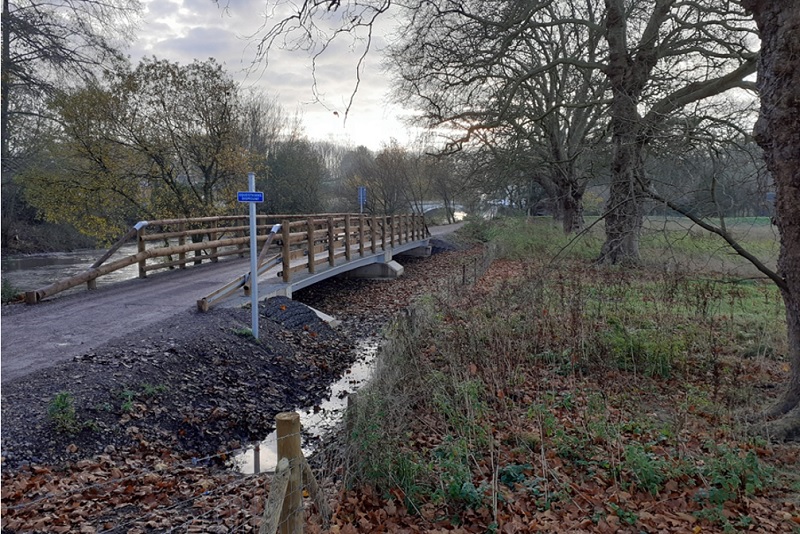 Good progress is being made on a scheme which once complete will reduce the flood risk to the historic market town of Romsey in Hampshire.
The construction of the Romsey Flood Alleviation Scheme is being carried out by Mackley, working as part of Team Van Oord and on behalf of the Environment Agency, Hampshire County Council and Test Valley Borough Council.
The project involves fluvial and surface water elements, which work in conjunction with each other to reduce the flood risk to 186 properties.
Part of the construction work includes two bridges/spillways along The Causeway, to improve western floodplain drainage back into the River Test, downstream of Sadler's Mill.
The bridges, which form part of the Test Way foot path, were opened to the public in August.
Meanwhile, earthworks to protect the residents on Mainstone and the Causeway have been carried out creating a barrier between the natural flood plain and these dwellings.
Additionally, the installation of stop log brackets and associated items at the Tilting Weir in Fish Lake Stream have been completed.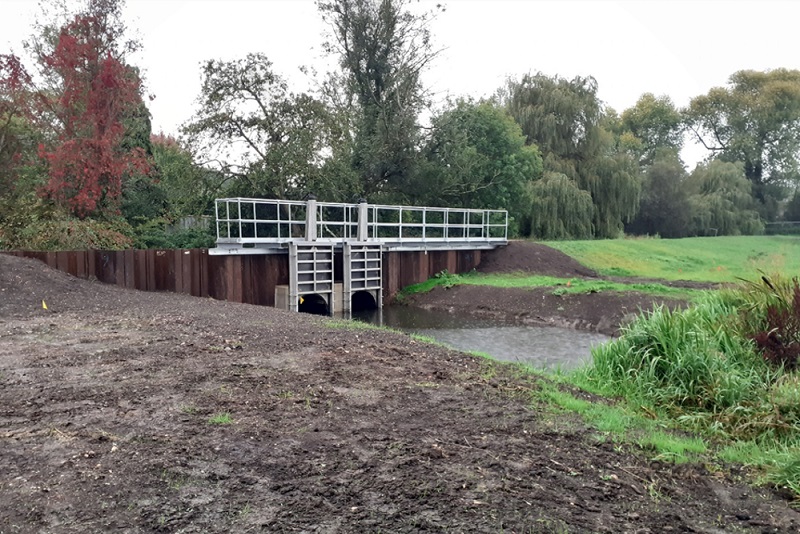 Southern Water have completed the diversion of a major Water Main which now enables further embankment works due to commence April 2021.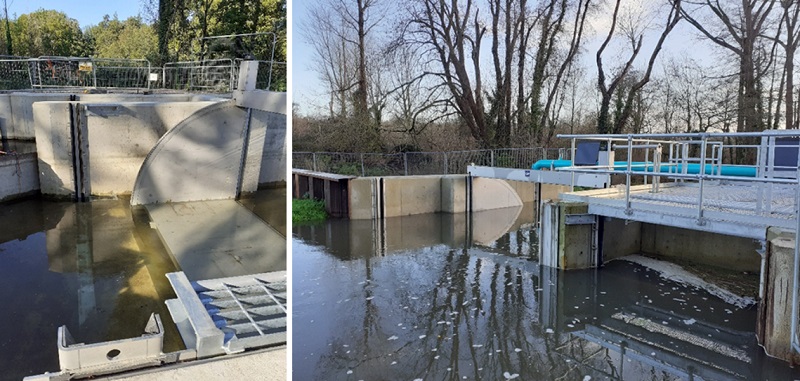 The scheme is in response to the flooding that occurred in the town over the winter of 2013 and 2014. During this event, 36 residential properties and 44 commercial properties were reported as being flooded.
The Environment Agency has historical records which indicate that prior to the winter of 2013 and 2014, flooding occurred in Romsey in the 1960s, 1995 and 2000 to 2001.
The main flood risk in Romsey is from the River Test. As a chalk river, the Test is influenced by high groundwater levels in the underlying chalk during prolonged heavy rainfall.
---
25 January 2021