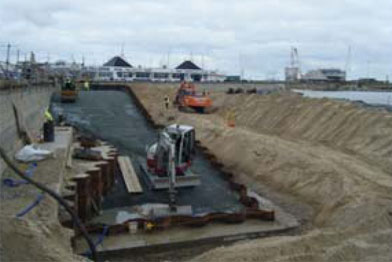 Working on behalf of a partnership comprising Waveney District Council, Suffolk County Council, the Environment Agency and DEFRA, Mackley is nearing completion of a two-year project to improve sea defences at Lowestoft in Suffolk.
Works to strengthen defences at Lowestoft's South Beach had been planned for some years as a result of an on-going drop in beach levels.
However, the situation was exacerbated during the storms and serge tides of 2013 when the Suffolk coastline suffered significant damage.
To address the situation, the Environment Agency and DEFRA provided additional funding to enable the Lowestoft South Beach project to move forward.
Following a process of outline design and reviewing options, public consultation, planning and then detailed design, construction finally began over two phases.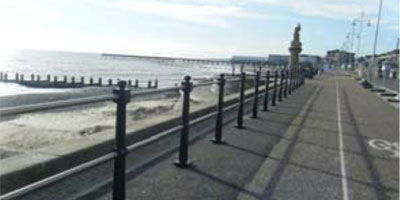 The key aims of the project were to protect the seawall from wave action through the installation of a new rock revetment, and then prevent the public falling onto the rocks by installing approximately 400m of hand railing along the promenade.
The works have also created a sustainable amenity beach by constructing an offshore breakwater, and providing vehicular access to the beach for future maintenance. Finally, a beach recycling operation has restored beach levels to cover the toe of the old sea wall.
Andy Munro, Mackley project manager for the scheme, said: "The project initially came about through our involvement in a maintenance contract for Waveney District and Suffolk County Councils, and our ability to offer design and construction solutions through our links with RHDHV."
8 February 2016