Mackley has been awarded the contract with Seacon Group and their designers Robert West to construct a new approach jetty to support continued operations at Seacon's deep-water berth at Tower Wharf, Northfleet.
The existing jetty, constructed in the 1950s has come to the end of its design life and needed replacing. However, this is a multi-purpose facility for shippers of neo-bulk cargoes such as steel, metals and forest products, so it has been essential that operations have continued undisrupted at the Main Terminal jetty.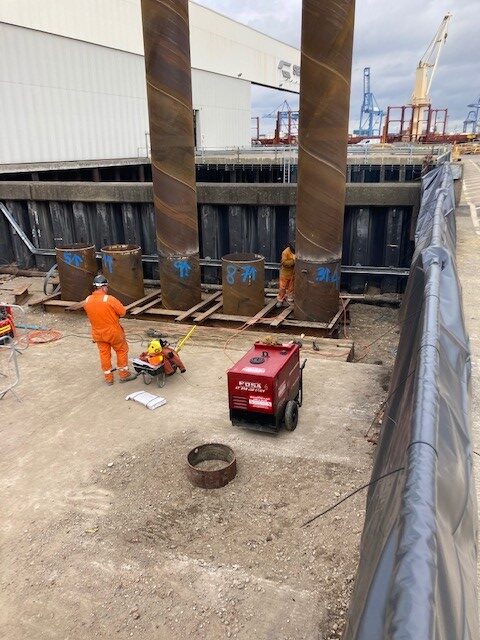 Mackley started on site in September 2021 and work has progressed well since. We carried out initial works to divert, remove and relocate an existing substation and utilities before we could begin works to strengthen the existing river wall.
The strengthening required adding 5no 36m long 1016mm diameter anchor piles to the existing sheet piled wall, a separate waling and new tie rods.
We constructed a bespoke piling gate to drive these piles accurately to avoid the existing tie rods.
They were installed in 2 phases (see picture) to accommodate delivery by road (delivery by barge was not viable as this would severely disrupt the daily operations at the Main Terminal).
We drove the first 18m using an ABI piling rig; then the second 18m length was pitched and welded insitu.
On completion of rigorous weld testing the full pile was then driven to depth by use of the more conventional crane and impact hammer.
14 of the seaward piles (7 rows of pairs) that will support the new approach were driven as full 36m lengths. These were welded together and tested in advance on land within the site.
While the onsite welding was being carried out, we installed significant temporary works to construct a piling platform to enable a 400t Crawler Crane to carry out the seaward piling.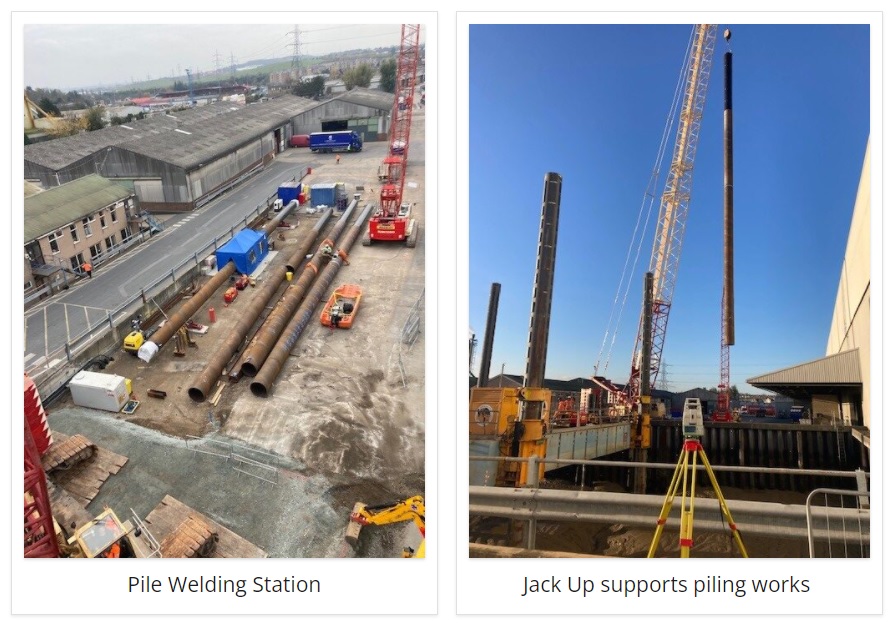 To provide an additional safe access to work from, we brought in a modular Jack Up Barge, which was also used to lift in/out and support the piling gates.
With the piles driven to depth, work could begin to lift in the precast reinforced concrete cross beams, which were welded to the new tube piles. On completion of the welding the pile heads were grouted insitu.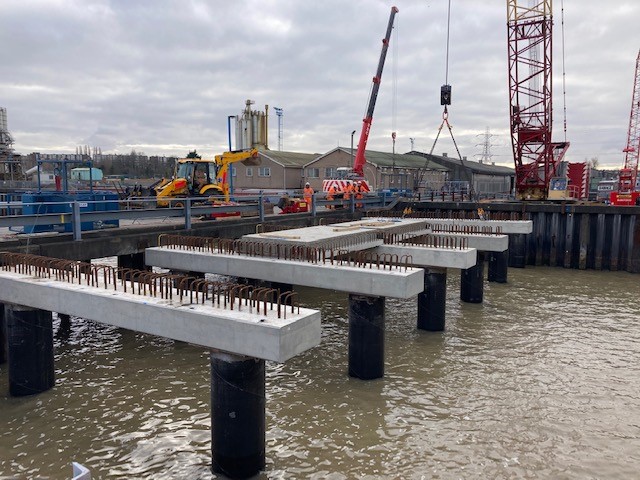 New precast reinforced concrete slabs needed to be individually fabricated to ensure that the reinforcement interlocked. These were lifted on to the beams by use of the 400t crane on the landward side; after which further reinforcement stitch bars were installed and insitu concrete poured to form a monolithic Jetty.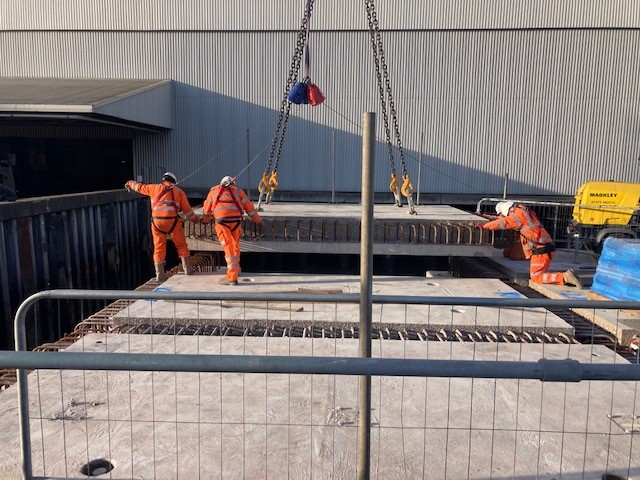 The existing approach has remained open and operations at the Main Terminal have continued undisrupted throughout.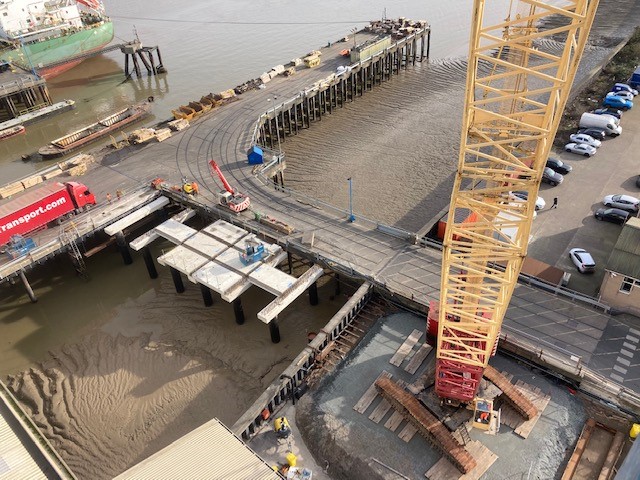 This has been a challenging project that has so far demonstrated some excellent engineering skills and big pieces of kit and materials.
Be sure to check back for progress updates and more photos to see the finished jetty.
---
24 March 2022