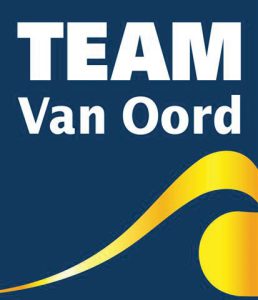 Team Van Oord has received a second consecutive Environment Agency Exemplar Award for a scheme carried out as part of the Asset Recovery Programme South East.
The Environment Agency Exemplar Award is presented to recognise outstanding health, safety and environmental performance in the delivery of its projects.
Following the destructive winter storms of 2013/14, the Asset Recovery Programme South East successfully restored more than 60 Environment Agency assets, including fluvial structures and coastal defences. The 2016 Exemplar Award has been awarded to one of the projects carried out as part of this programme.
These vital flood defence sites, offering protection to around 1,500 homes in the south-east of England, were swiftly restored ahead of the following winter flood season.
The programme partners defined new ways of collaborative working in order to deliver the programme safely, sustainably and swiftly.
A variety of engineering solutions were required to reinstate a diverse range of flood defence assets including embankments, sluice gates, weirs, groynes and other coastal defences.
Working with extremely tight time constraints, efficient programme management and communication, and collaborative working, were key to the success of the programme which has provided communities with more resilient assets.
Lessons learnt from the South East Asset Recovery Programme will be presented at an important industry event that will advance the debate about flood and coastal erosion risk, resilience and response.
Convened by the Environment Agency, Flood & Coast 2016 will tackle the big questions and challenges in flood and coastal risk management (FCRM) delivery.
Team Van Oord also received an Exemplar Award for the Broomhill Sands Coastal Defence Scheme at Camber in East Sussex which provides improved protection from the risk of flooding for 1,831 properties, 825 of which are residential.
The award was made as a result of the excellent health, safety and environmental behaviours and performance exhibited during the course of the project, and the proactive approach to managing the general public on a busy tourist and recreational beach.
29 January 2016