surface
water
Pumping Station
Adjacent
to
Active Airport
defence
STRUCTUREs
from WWII
ALL
MAJOR
Infrastructure & Groundworks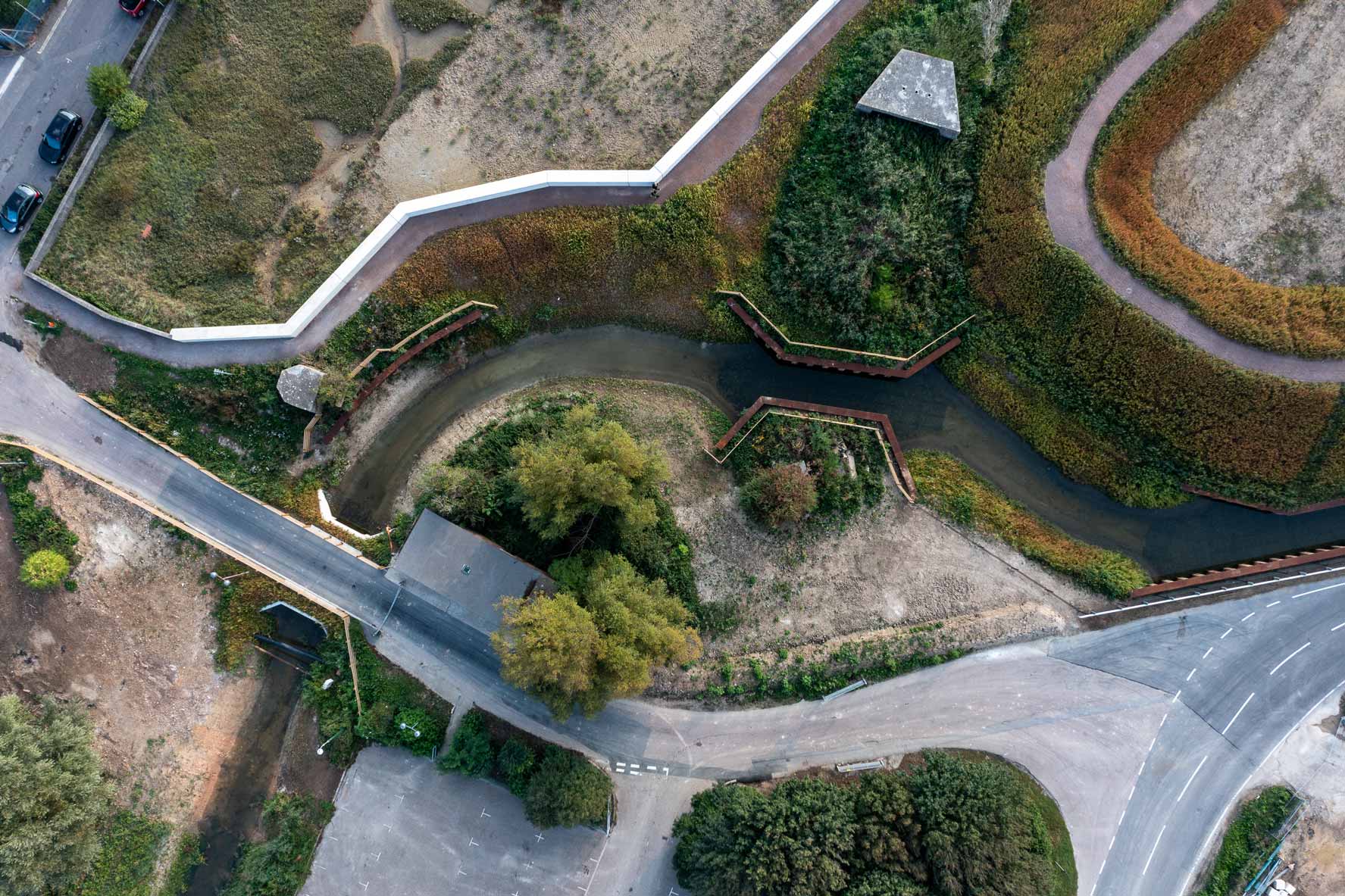 We were contracted to upgrade some of the existing surface water infrastructure in Shoreham-by-Sea, West Sussex.
The work involved the construction of a new surface water pumping station, alterations to surface water drainage channels and flood defences along with earthworks for new access roads.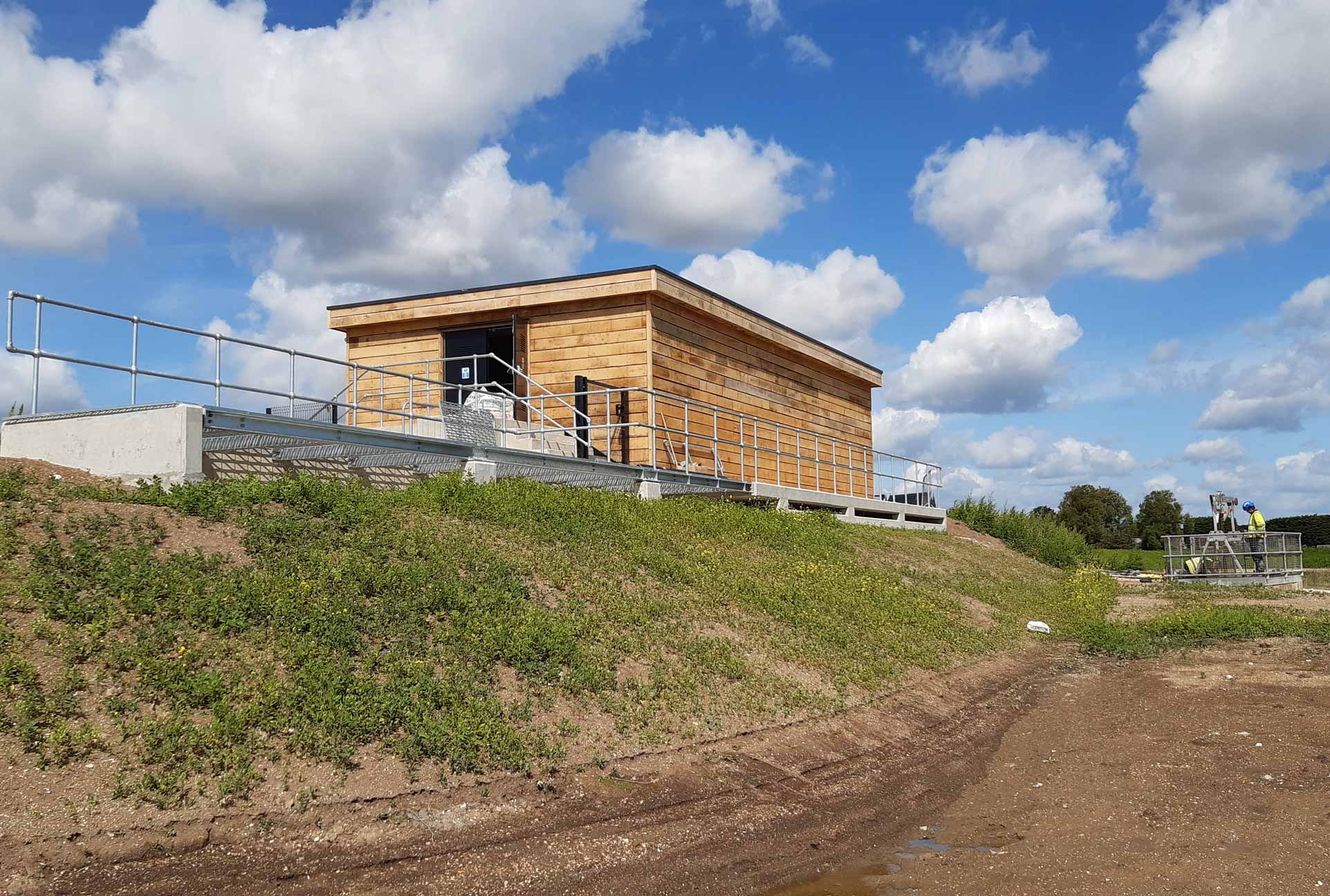 Working in a challenging location
The location of the site threw in some unique challenges as we were sandwiched between the River Adur to the east, the A27 to the north and Brighton City Airport to the south and west. We were also working next to the Adur estuary SSSI and several WWII defence structures, all of which required careful protection.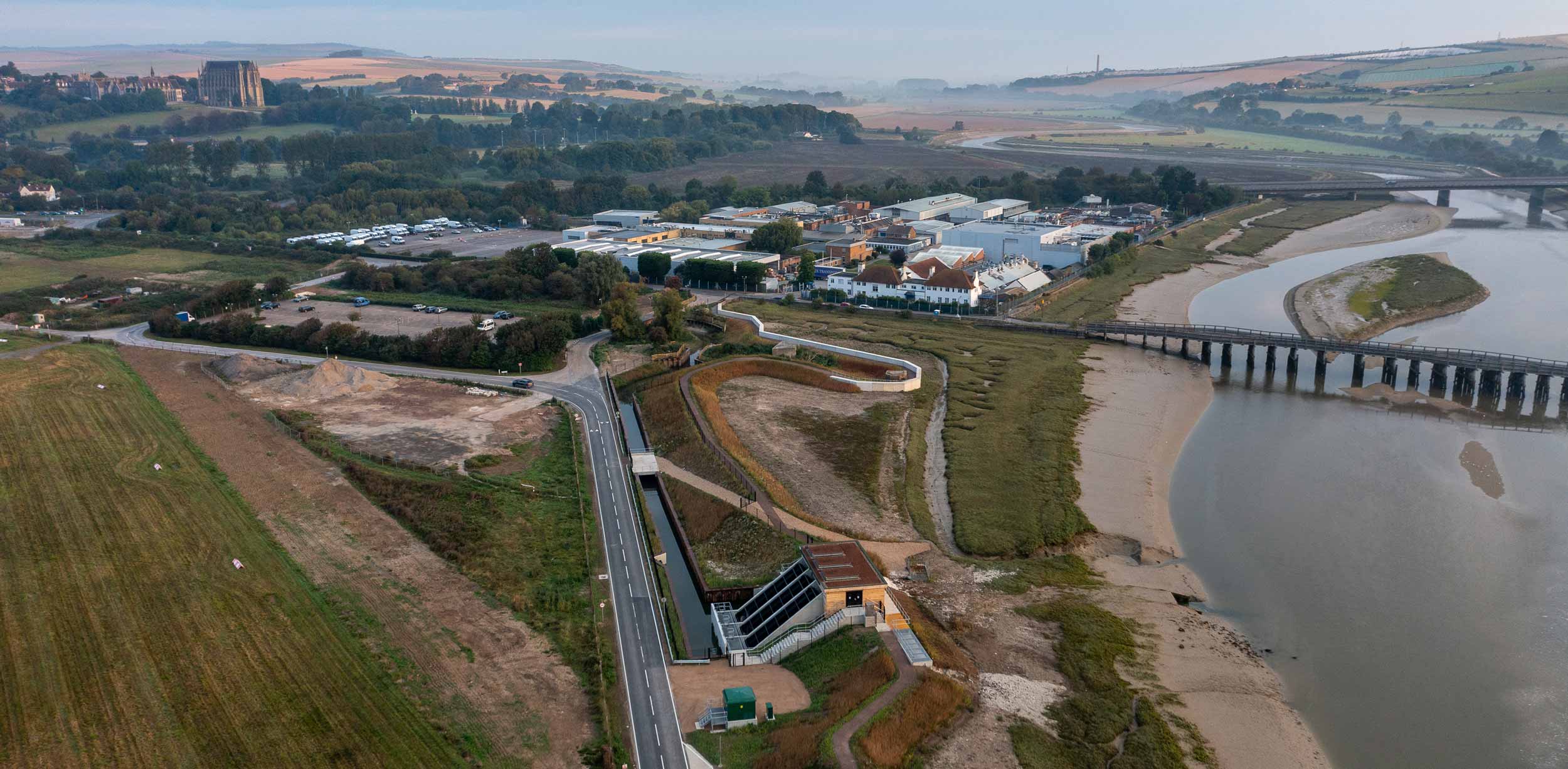 What we did
We constructed a 300m temporary road to divert an access road around the main works area, enlarged, realigned and re-profiled existing surface water channels, realigned flood defences to provide additional salt marsh habitat, installed tubular bearing piles for the new pumping station, installed a well-point dewatering system and excavated for the new pumping station inlet works.
The pumping station itself within the flood embankment contained 3 new Archimedes screw pumps. We installed CFA piles to support the concrete structure and the screws and finished it with timber cladding for the aesthetic appearance, helping it to blend into its surroundings.