Working
alongside
Active Life station
on the
beach
Public Safety
programmed
Collaboratively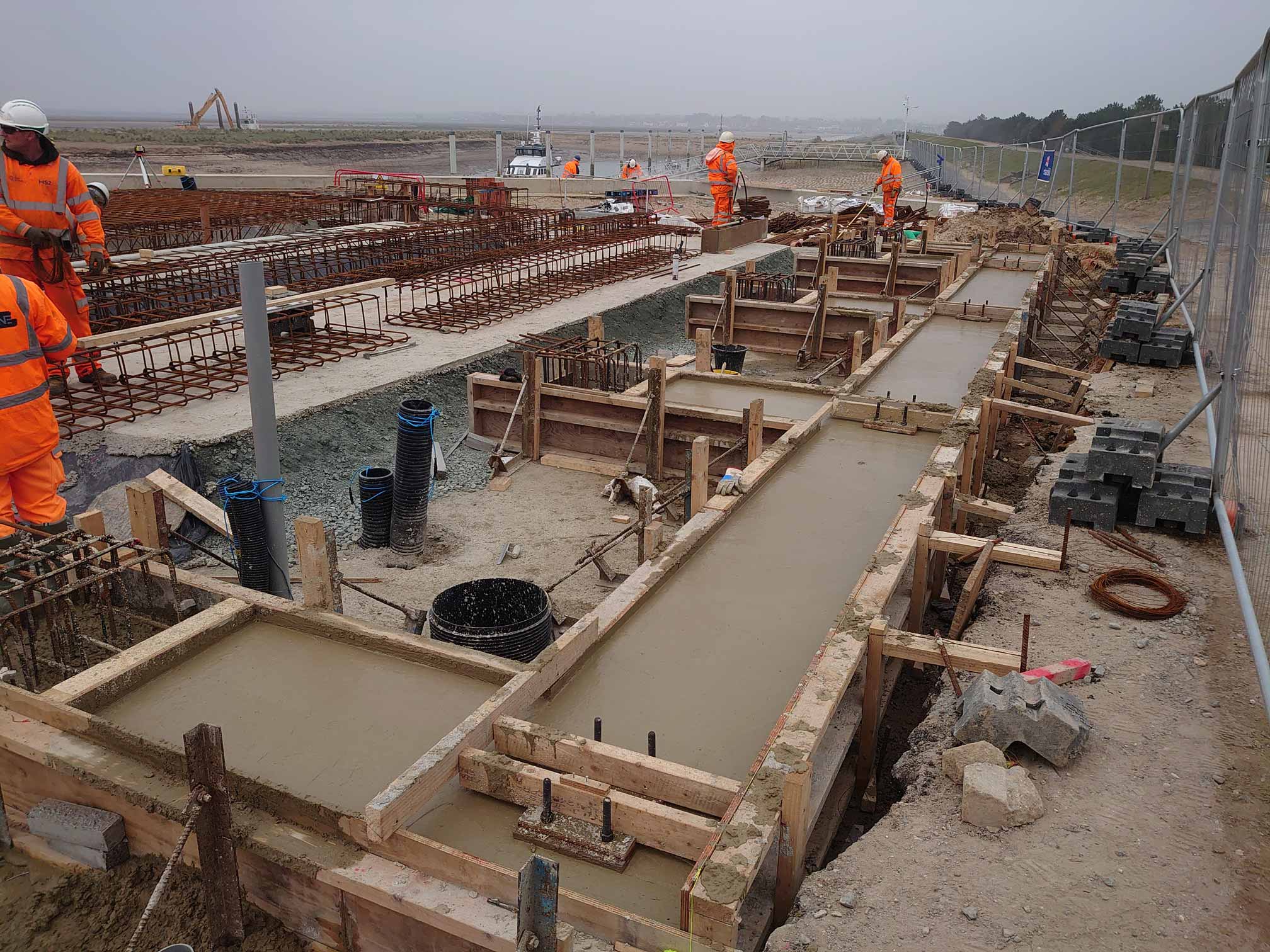 Mackley was engaged as Principal Contractor by the RNLI to construct the groundworks and base for a new lifeboat station at Wells-next-the-Sea on the Norfolk coast. Mackley constructed the civils elements and infrastructure, and worked in partnership with Reside Construction who built and fitted out the new lifeboat station building.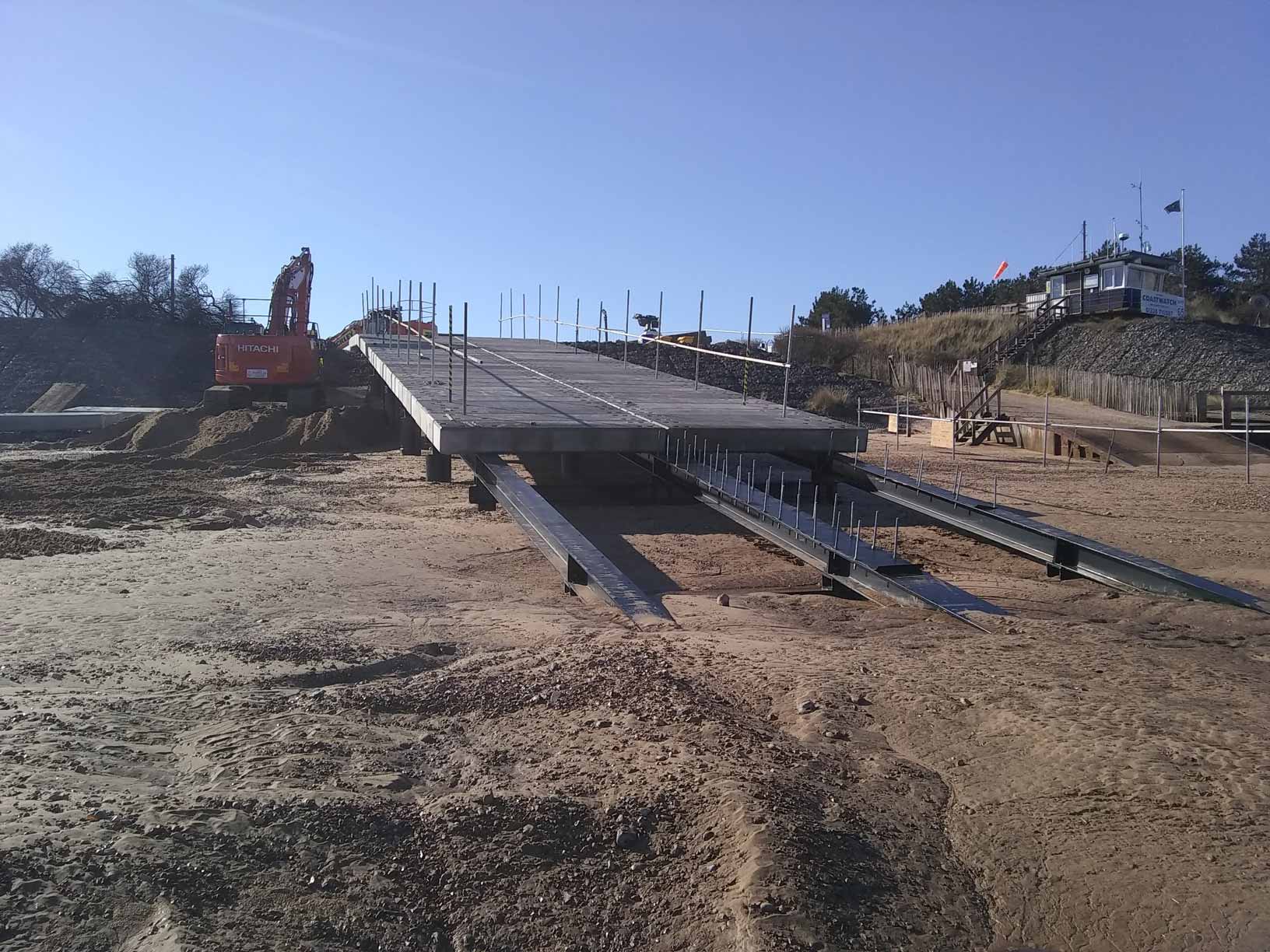 Close coordination to allow life-saving activities
We needed to complete our works without impacting the crucial work the RNLI crew were doing from their existing station. We stayed in close contact, coordinated our deliveries, and made sure our compound and access routes did not delay or prevent them from their rescue operations.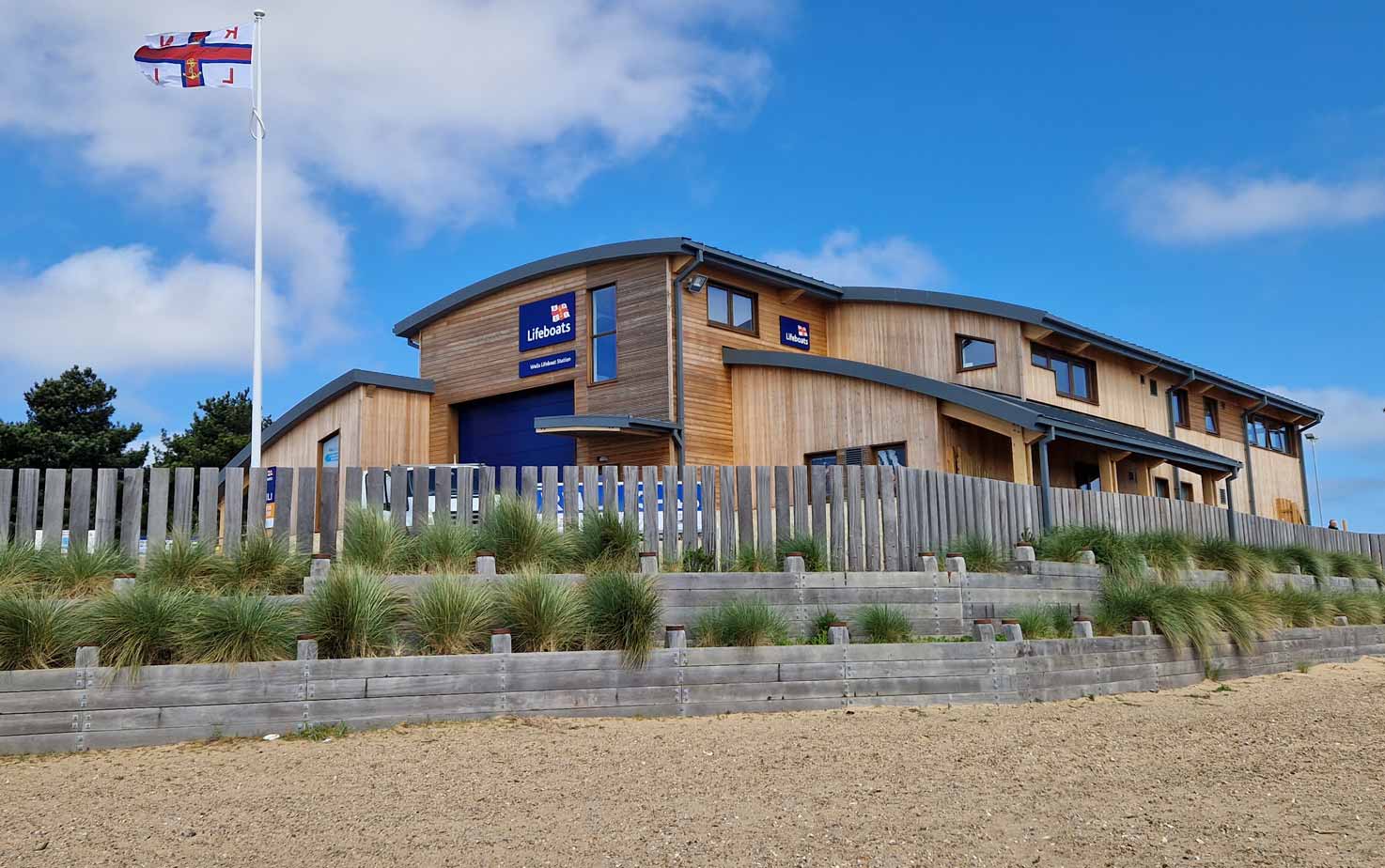 Public safety on open beaches
The new station was next to a popular tourist beach, with a busy carpark and local café, so our team was careful to keep the public at a safe distance from our construction site. We built a separate pedestrian walkway past our works and down onto the beach and made sure our working area was clearly coned off during the ramp installation. We also coordinated our logistics and arranged for materials to be delivered in bulk by sea so that the access road was kept clear of delivery vehicles.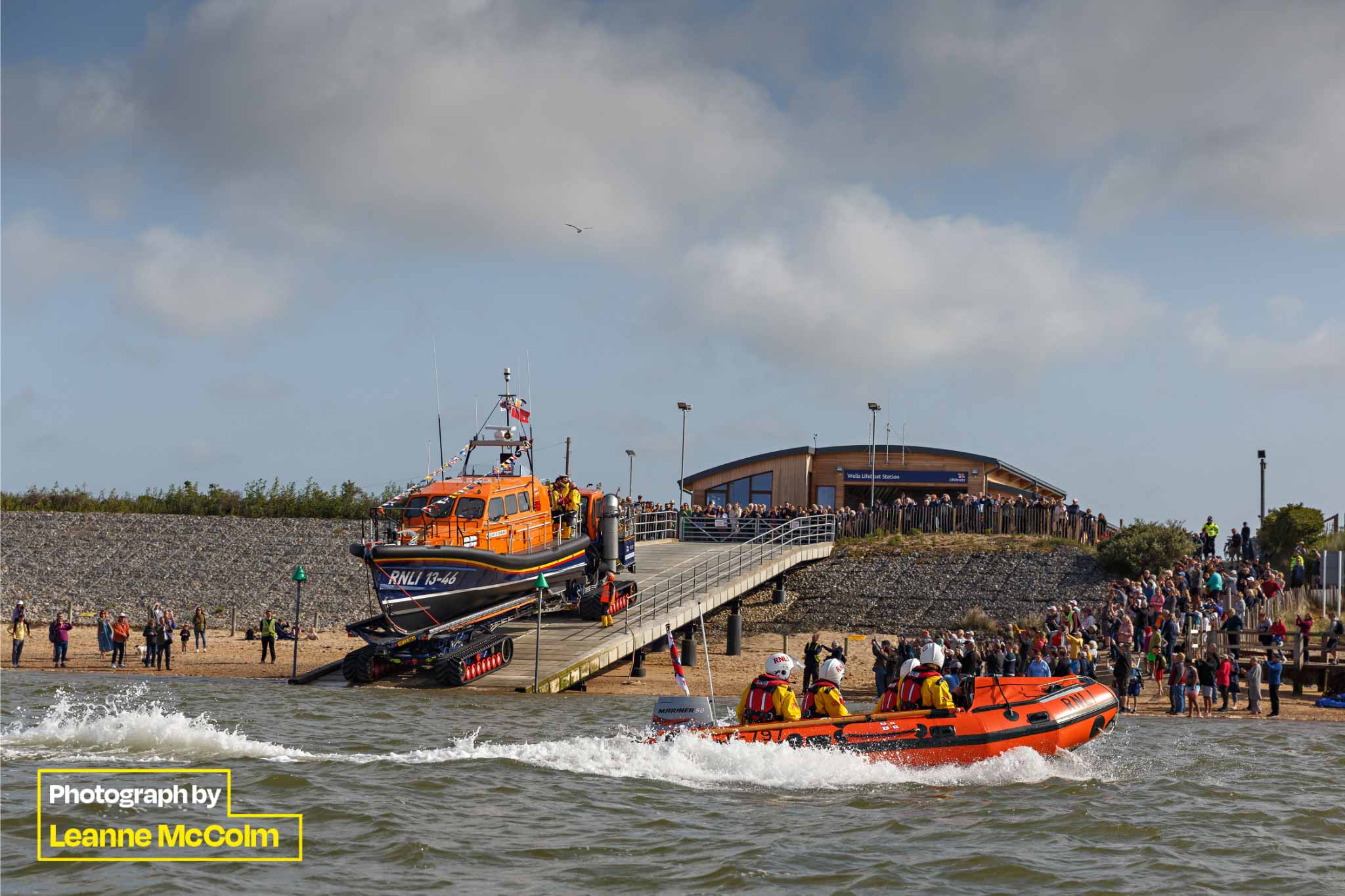 Our elements of the work included:
The installation of tube piles and concrete deck for an all-tide access ramp.
Diverting an overhead BT cable so our piling rig could get to the area safely.
Construction of the outer end of the ramp was only possible at low tide, which meant each shift, we needed to excavate the ramp's footprint, complete the work for that day/night and then fill in the excavation again, so no large excavations were left open.
Building the foundation by driving a perimeter of AZ 38 sheet piles around the curtilage along with 47 tube piles as a foundation of the lifeboat station.
Facing the AZ piles with timber breastwork to create a high aesthetic finish.
Raising the ground level within the AZ piled perimeter with material supplied by the Port of Wells.
Constructing the concrete floor slab and network of service ducts.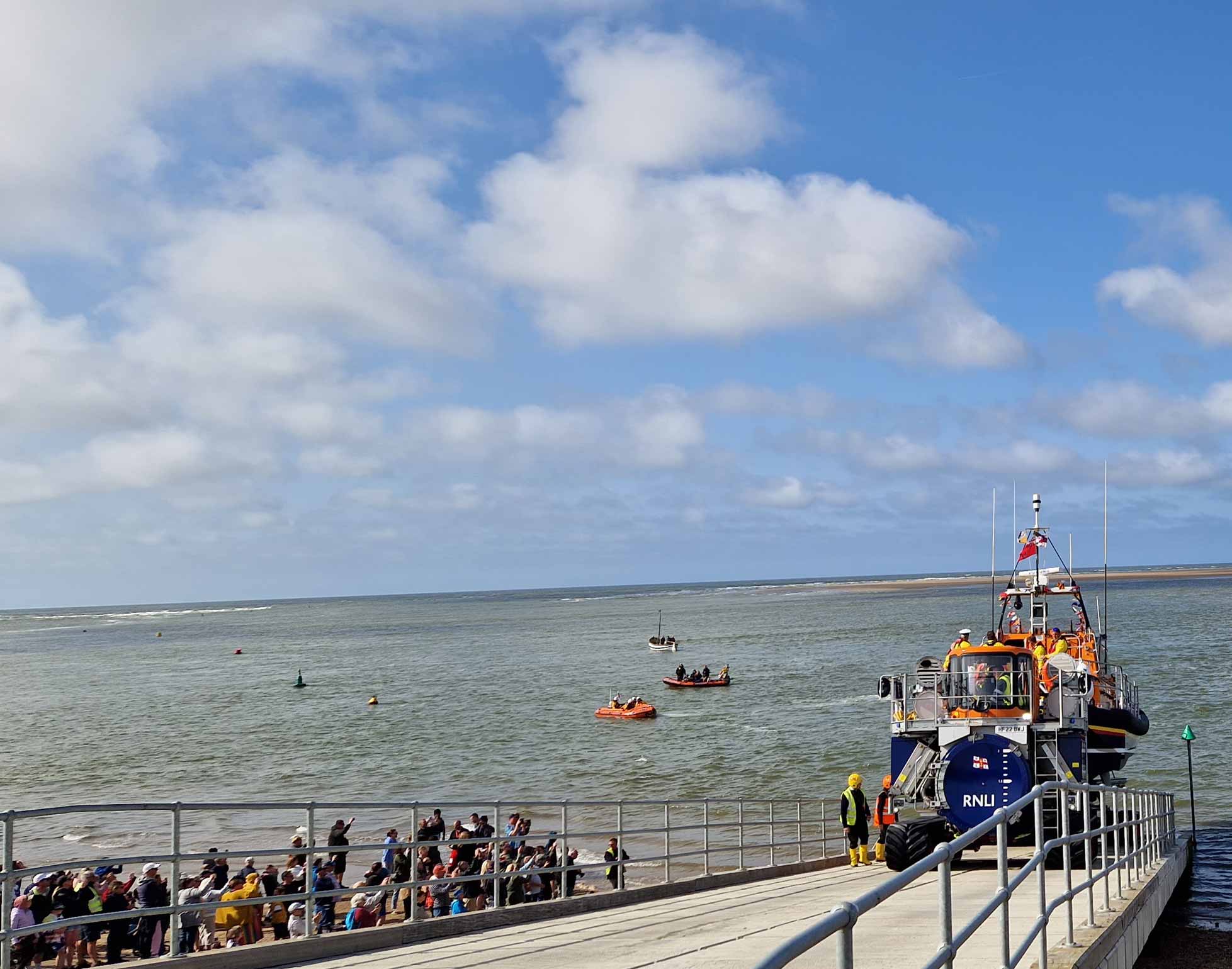 Demonstrating technical engineering expertise
The ground conditions were tricky so installing the large AZ piles showed real technical expertise. To stop the piles from flexing and buckling during installation we fabricated a bespoke piling gate which meant they could be driven as a panel, giving additional stability.