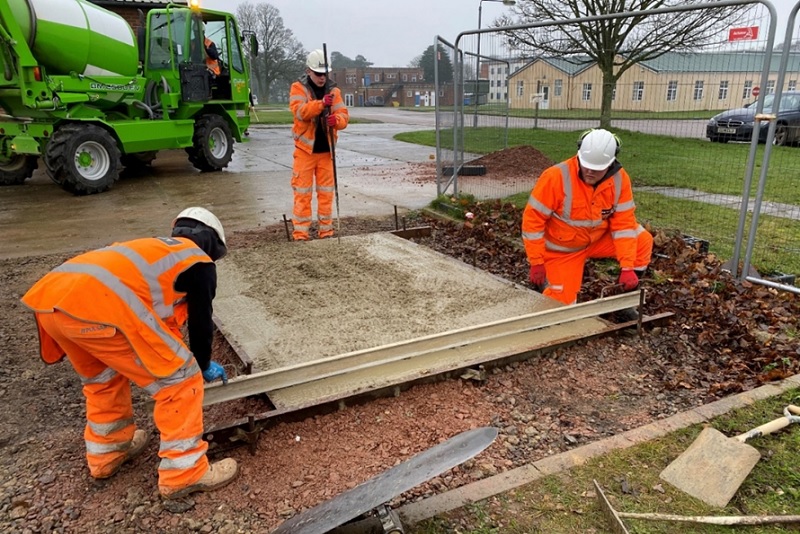 To mark the start of National Apprenticeship Week 2021, we take a look at the range of apprenticeships on offer at Mackley, and the career opportunities an apprenticeship can lead to.
Mackley offer structured apprenticeships in a variety of professional fields. Whichever route you choose, you will receive high quality training, blending formal qualifications with hands on learning, working alongside design, construction and environmental specialists.
You will be part of a company that is built on trust, loyalty and respect for others. We pride ourselves on our reputation as an innovative leader in civil engineering and construction.
You'll also be at the forefront of tackling climate change and providing clean water supply, building coastal and fluvial flood defences and water infrastructure throughout the country.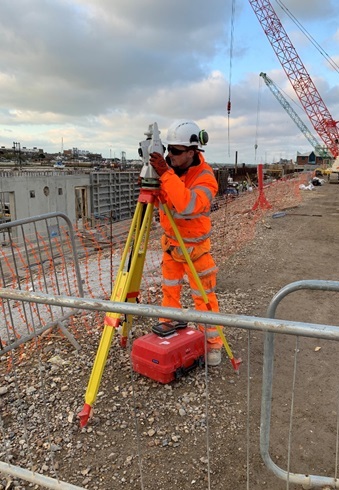 At Mackley, every project is bespoke with unique challenges, and you'll join a team where your ingenuity will help find the best engineering solutions. If you chose a site role, you'll be mostly working outdoors and will learn to apply innovative technology and sustainable engineering practices to enhance sites for local communities and wildlife.
We provide dedicated training and a commitment to fostering every individual's potential. Whichever route you pick, you will receive outstanding training and experience.
Sean Roberts and Will Pickles both joined us as trainee civil Engineering technicians. Mackley supported them through their HNC qualifications and now they are taking their learning to the highest level by studying a Site Management Civil Engineering Degree at London South Bank University.  As well as a degree, they will also gain their IEng professional qualification with the Institution of Civil Engineers (ICE).
We also work closely with CITB (Construction Industry Training Board), offering General Construction Operative Apprenticeships. Currently we have three general construction apprentices who are gaining hands on experience whilst learning crucial life skills by living away from home at the CITB's National Construction College in Bircham Newton.
Before our youngest civil engineering ppprentice, Elliott Young, joined us, he spotted Mackley at the STEM Sussex Big Bang Event at Ardingly. It was through that event that Elliott joined Mackley straight after completing his A-Levels at school. He is now a high flying civil engineering technician apprentice, studying for a five year part time degree at Brighton University, whilst working on various sites installing a series of five tonne, low energy Archimedes screw pumps.
Work placement students
For many years we have been working closely with local universities such as Brighton University, offering a one year student work placement opportunities for iCivil engineering students. This provides an excellent opportunity for students to gain work experience, build their professional network and learn new skills.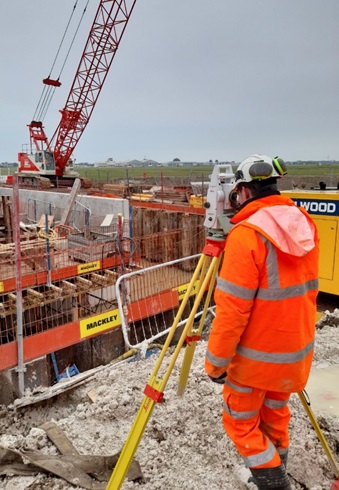 One of our previous work placement students said: "I was lucky to have been given an work placement opportunity at Mackley. It gave me the required experience and knowledge I needed in site engineering."
As part of his work placement, Tom was given real project responsibility, and can be seen below setting out new structures for our riverside development at Shoreham.
Mackley recently became a dedicated member of the 5% Club, a scheme which aims to increase the number, quality and range of 'earn and learn' opportunities across the UK. As part of this committment, during 2021 Mackley is offering a further three general construction apprenticeships.
An apprenticeship with Mackley provides a platform for exciting and rewarding career opportunities and to gain recognised qualifications and training. We provide mentoring with highly skilled operatives and engineers. Our success is built on our core values, our ability to find high quality solutions and developing a high performing, skilled workforce.
The 14th annual National Apprenticeship Week is taking place from 8 – 14 February 2021. This event aims to provide information to future apprentices and link them to employers, giving the insights they need to make well-informed decisions.
---
8 February 2021