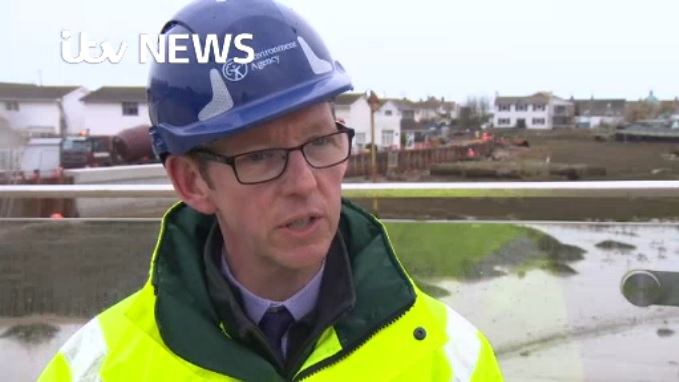 The £31m Shoreham Adur Tidal Walls project, which once complete will significantly reduce flood risk to more than 2,300 properties, was the subject of a feature by ITV Meridian on 12 March.
The feature saw ITV's Derek Johnson speak to Dave Robinson from the Environment Agency (pictured), as well as a number of local residents, about the project, and the role it will play in protecting the communities in Shoreham and East Lancing.
The residents interviewed in the programme expressed their support for the project, which is being carried out by Team Van Oord on behalf of the Environment Agency, Coast to Capital Local Enterprise Partnership, Adur District Council and West Sussex County Council.
The scheme has a high profile within the local community as areas of Shoreham were flooded in 2013.
---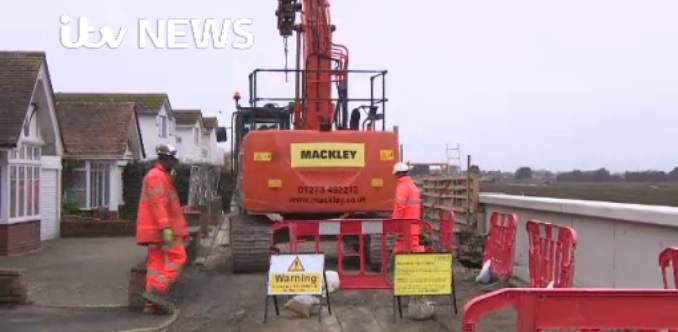 Click here to watch the full news report.
---
Dave Robinson, EA, told ITV Meridian: "What we've been doing here is replacing the very low, very old, very tired flood defences with some modern steel-sheet piling.
"Our teams have been here working on this for a few weeks. We are upgrading around 7km of existing tidal defences and we are raising them as well to make sure we are building in the possibility of increased flood risk due to climate change."
When asked about the scheme, one local resident said: "Anything to help protect against flooding these days is always very useful."
Another added: "It's not just the houses, it's the wildlife and everything that is going on around the area."
Earlier this month, Team Van Oord reported that work on the scheme is now well underway, with piling works at two of the project's 10 reaches now complete.
---
16 March 2017