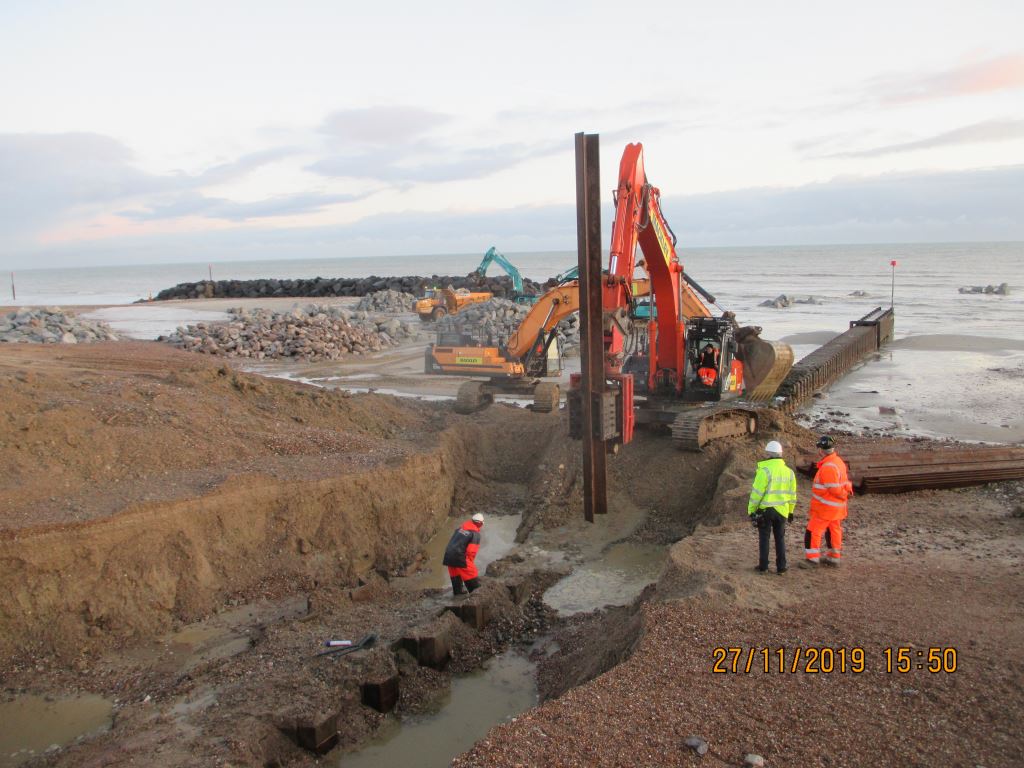 Mackley, working as part of Team Van Oord, installed a new 20,000tonne rock revetment, repaired Elmer's coastal outfall and placed 12,500m3 of shingle on the beach, protecting 325 homes. All works were safely completed throughout the Covid-19 lockdown.
We worked closely with our Client, the Environment Agency and managed the ECI, design and approvals process . We also engaged with local people and enhanced community facilities by including a new boat ramp in the scheme.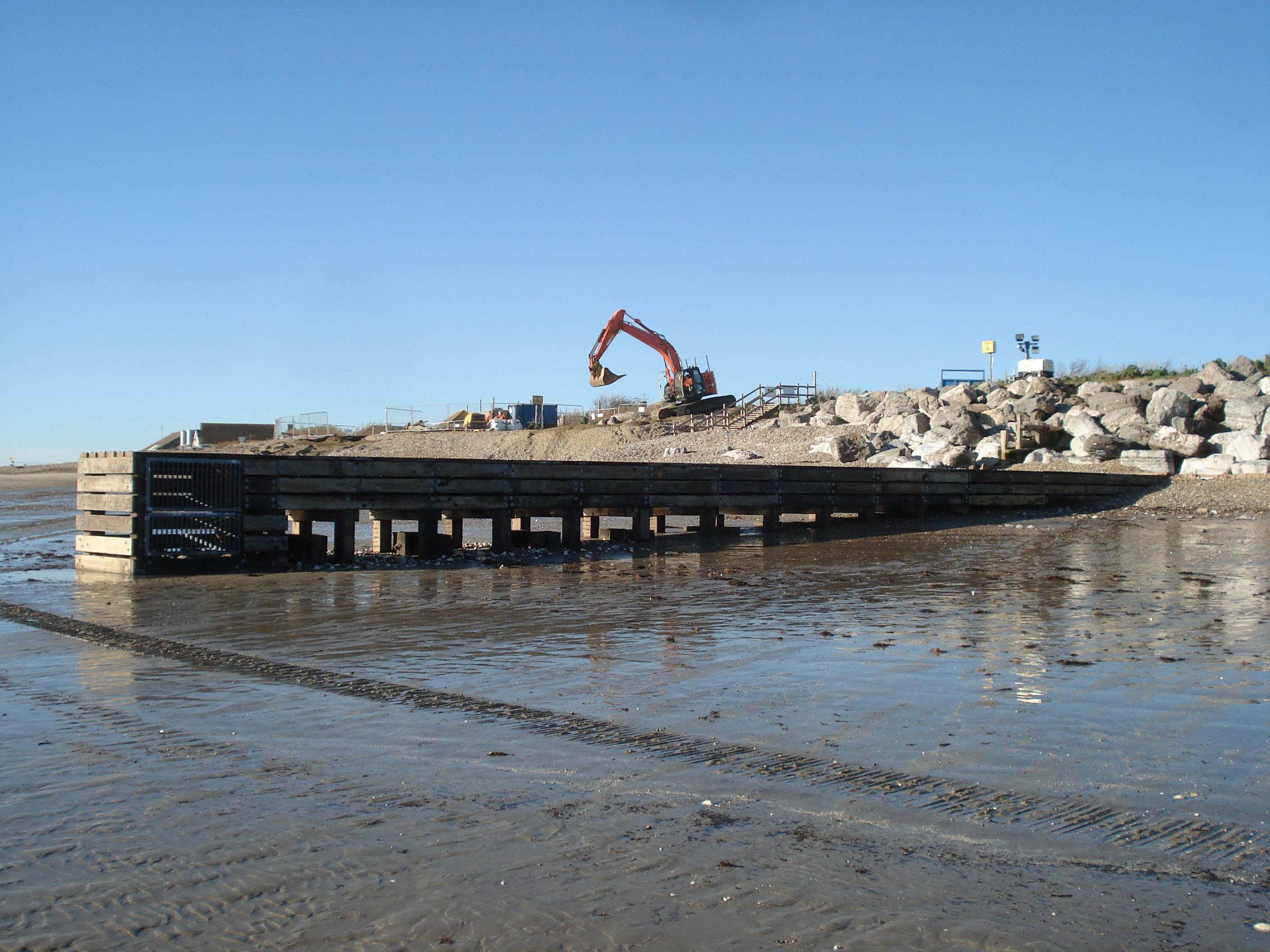 Innovation and aesthetics
The new 30m boat ramp was made from reinforced concrete units that were cast on site. The design included Dycel blocks on the top which have holes that help dissipate wave energy. We also carried out an extension to the existing outfall through the new revetment, with timber cladding for protection and aesthetic appeal.
Adding biodiversity and social value
The scheme involved a unique and innovative 'Greening the Grey' scheme for the rock revetment. The result is an ecologically enhanced revetment which will create a wildlife environment for a wide variety of sea creatures and life-supporting vegetation. The Cornish Granite shipped from Falmouth on barges provides the primary armourstone layer. This was interspersed with 5% Boulogne Limestone also delivered on barges, to encourage ecological development within the intertidal zone. A secondary armourstone layer of Boulogne Limestone provides shaded and sheltered habitat to encourage ecological growth of biodiverse species.
Collaboration with the Client and supplier
Mackley worked with the Client, RHDHV, rock suppliers and Glasgow University to design the rock revetment. During delivery, we worked closely with KML for the rock supply and Boskalis who dredged and 'rainbowed' the shingle from an offshore shingle bank to just offshore ready for collection at low tide by our dumper trucks.
Public safety and stakeholder engagement
Work was tidal and involved some evening and night work, however our monitoring of noise and vibration meant that local residents were not disturbed. As this area is a very popular spot for locals, we improved the footpath for beach users and new seating was added in the form of rock benches and sculptures created by re-using some of the old timber groynes.
While we were there…
Recent storms had damaged some of the frontage causing the coastal walkway to be only 3m away from a breach. While we had the equipment and operatives on site, we carried out emergency works to repair the damage and shore up the walkway.