winner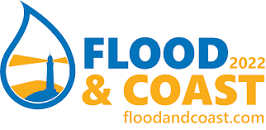 Climate change resilience
Value engineering
Greening the grey – Innovative textured sea wall
Steel piling
Road raising
Clay flood embankment
Internationally designated wildlife sites
Public realm enhancements
Excellent community engagement
Award winning coastal flood defences for North Portsea Island
Mackley originally delivered Phase 1 of this 9 year programme to improve Portsmouth's resilience to climate change. Off the back of this, we were awarded the contract for phase 4. to improve flood defences along Eastern Road, protecting residents and businesses in North Portsea.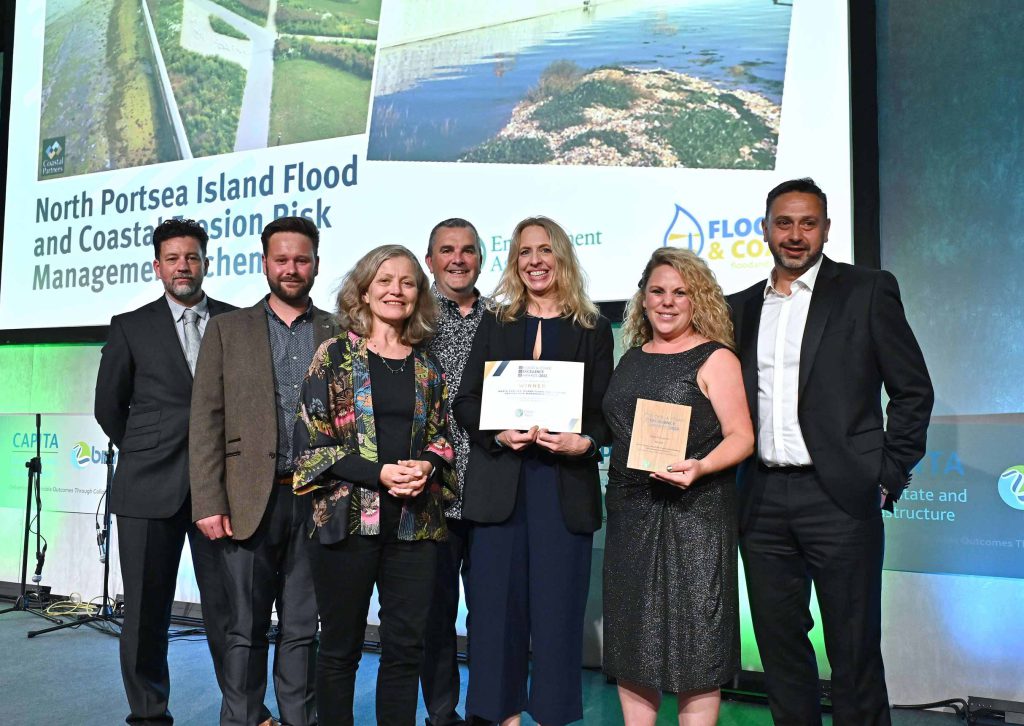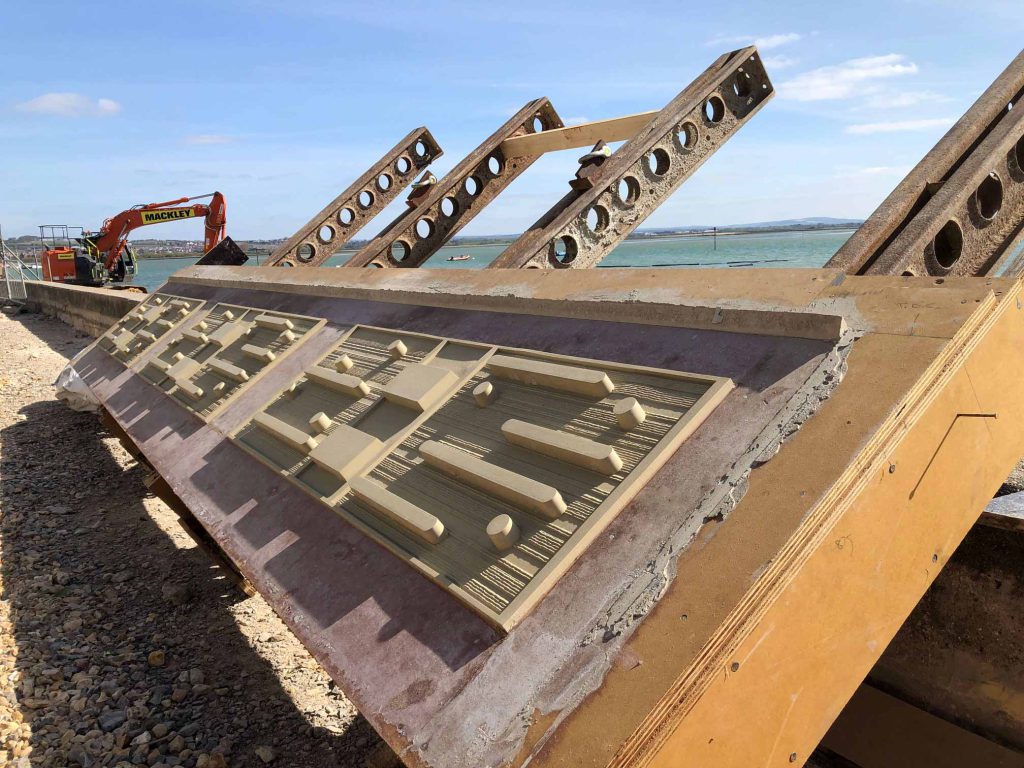 The value of good engineering
Mackley's value engineering improved buildability, made use of locally sourced materials, reduced risk to nearby structures, significantly reduced disruption to neighbours and improved pedestrian safety. Our Engineers also led comprehensive early testing of the new concrete sea wall design, working closely with all of our delivery partners.
Keeping adjacent businesses operational
Through our ingenuity and positive communication we kept the adjacent concrete batching plant operational throughout the works, installing a temporary access road and modifying the batching infrastructure. By including temporary parking for HGVs, we also reduced an ongoing issue of delivery lorries queuing in Eastern Road.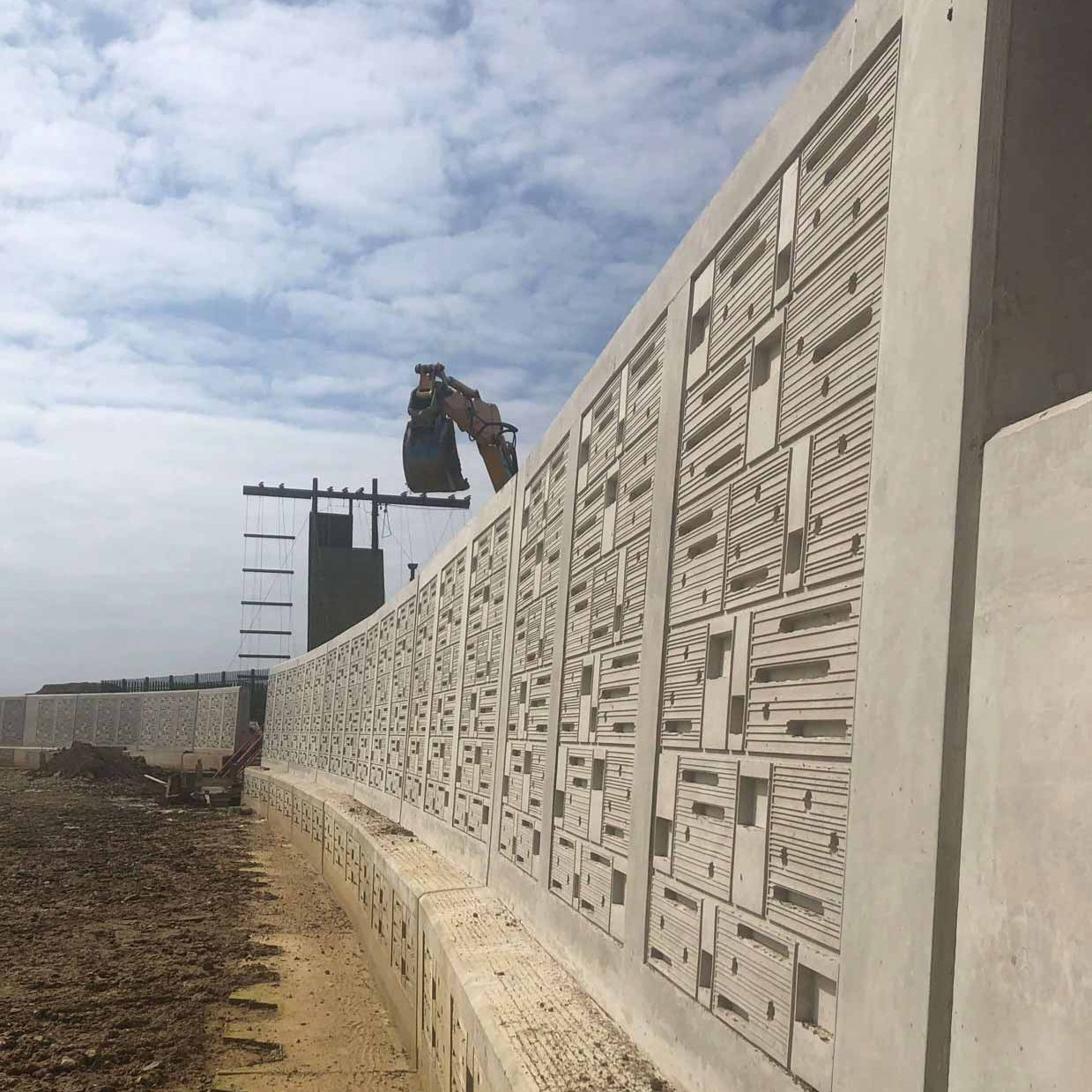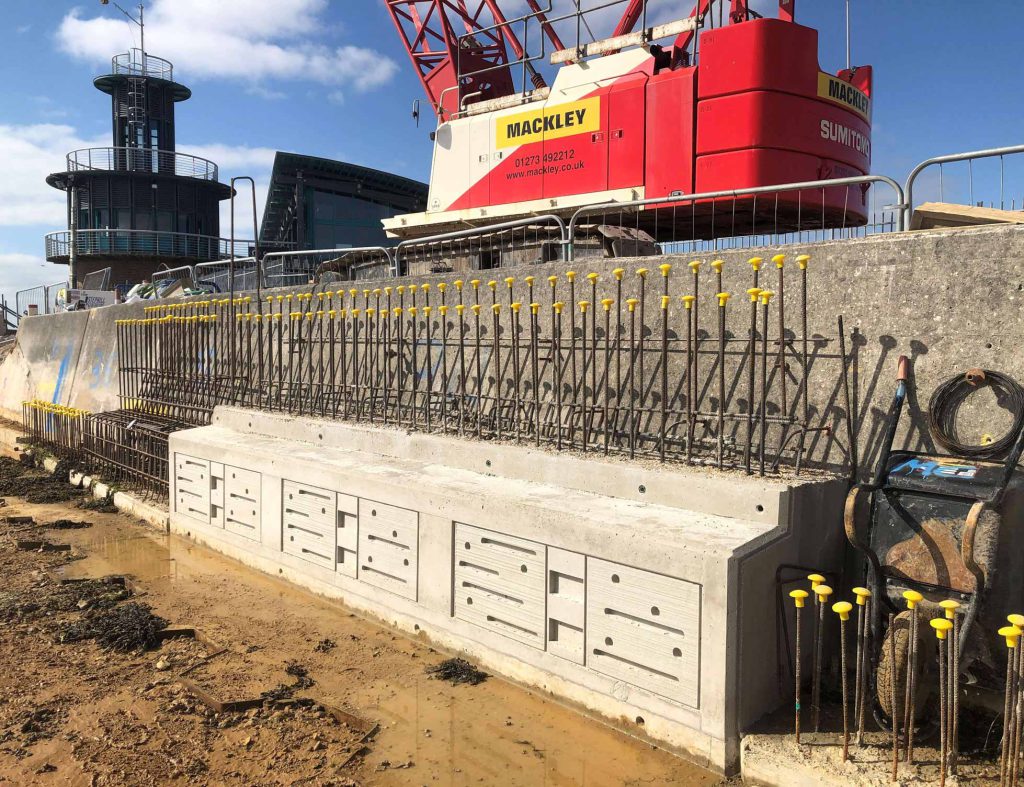 Adding biodiversity and social value
Greening the grey was a key part of the design, with industry leading textured surface for the new concrete sea walls. This is an innovative approach to increase colonisation by marine organisms, transforming the wall into a valuable habitat that simultaneously protects the concrete behind from the sun and sea.
The scheme also includes an improved 3km coastal path with 11 social spots, encouraging healthy lifestyles and making this section of Langstone Harbour a welcoming environment for the local community.